Vegan CRUNCH(Brown Rice Chocolate)made with @ibisrice Brown Rice Cereal.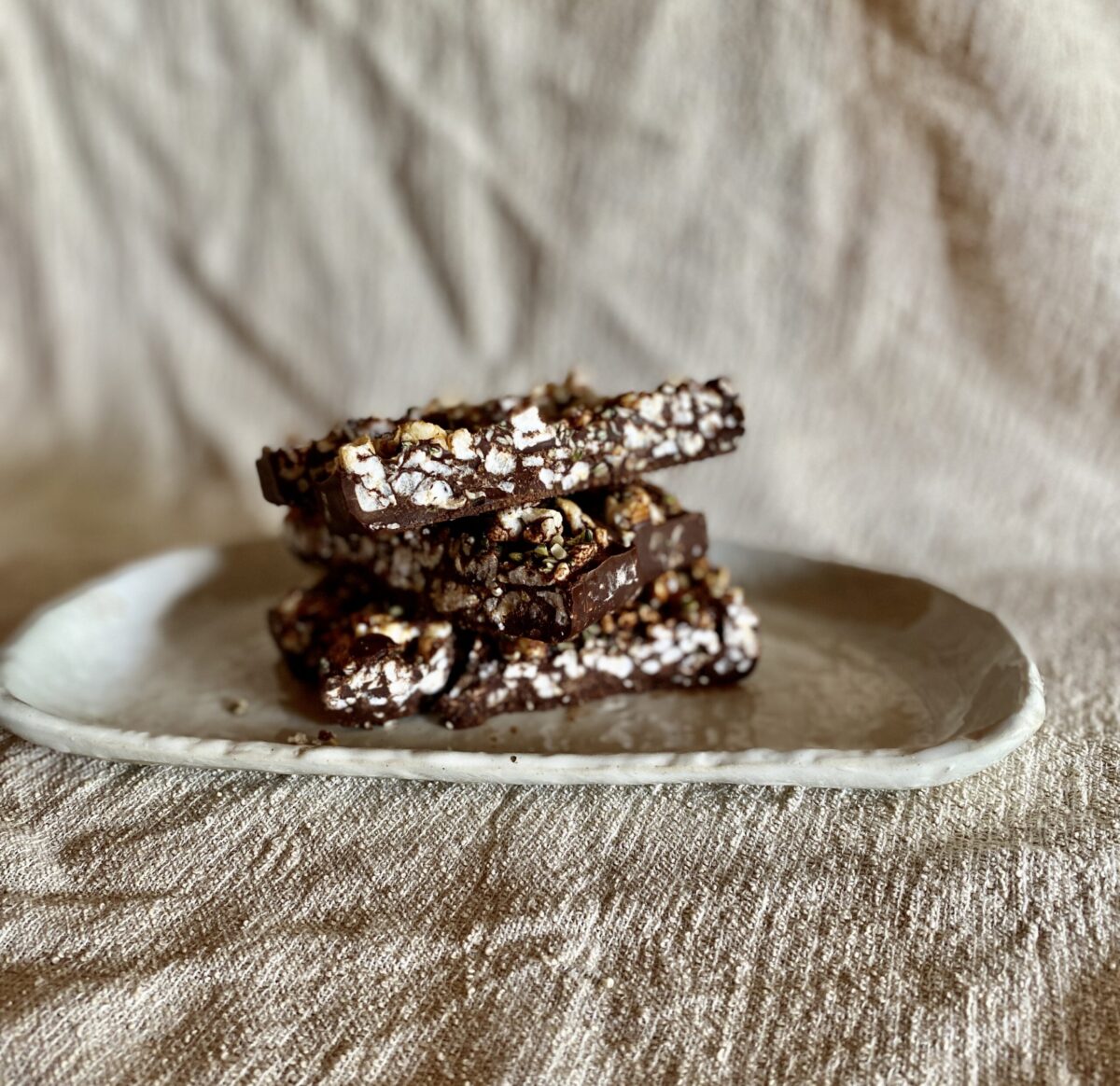 Easy & Quick 10min Chocolate made by Virgin Coconut Oil.
With Hemp seed nut for Raw Protein and get enough minerals. Great Body Cleans if you have some Hemp Charcoal.
INGREDIENTS: 19×9 loaf pan
・150g Virgin Coconut Oil (melted)
・8-10tbs Raw Cacao Powder
・4tbs Organic Palm Sugar or your favorite Sweetener
・15g Ibis Organic Brown Rice Cereal
・15g Hemp Seed Nut
・1/2 tsp Hemp Charcoal
・hints of Good Salt
Instructions:
1.Place Cereal, half of Hemp Seed to the mold.
2.Mixed all Ingredients in a Bowl and Pour into mold.
3.Freeze until set.
Just mixed, Freeze them and Enjoy!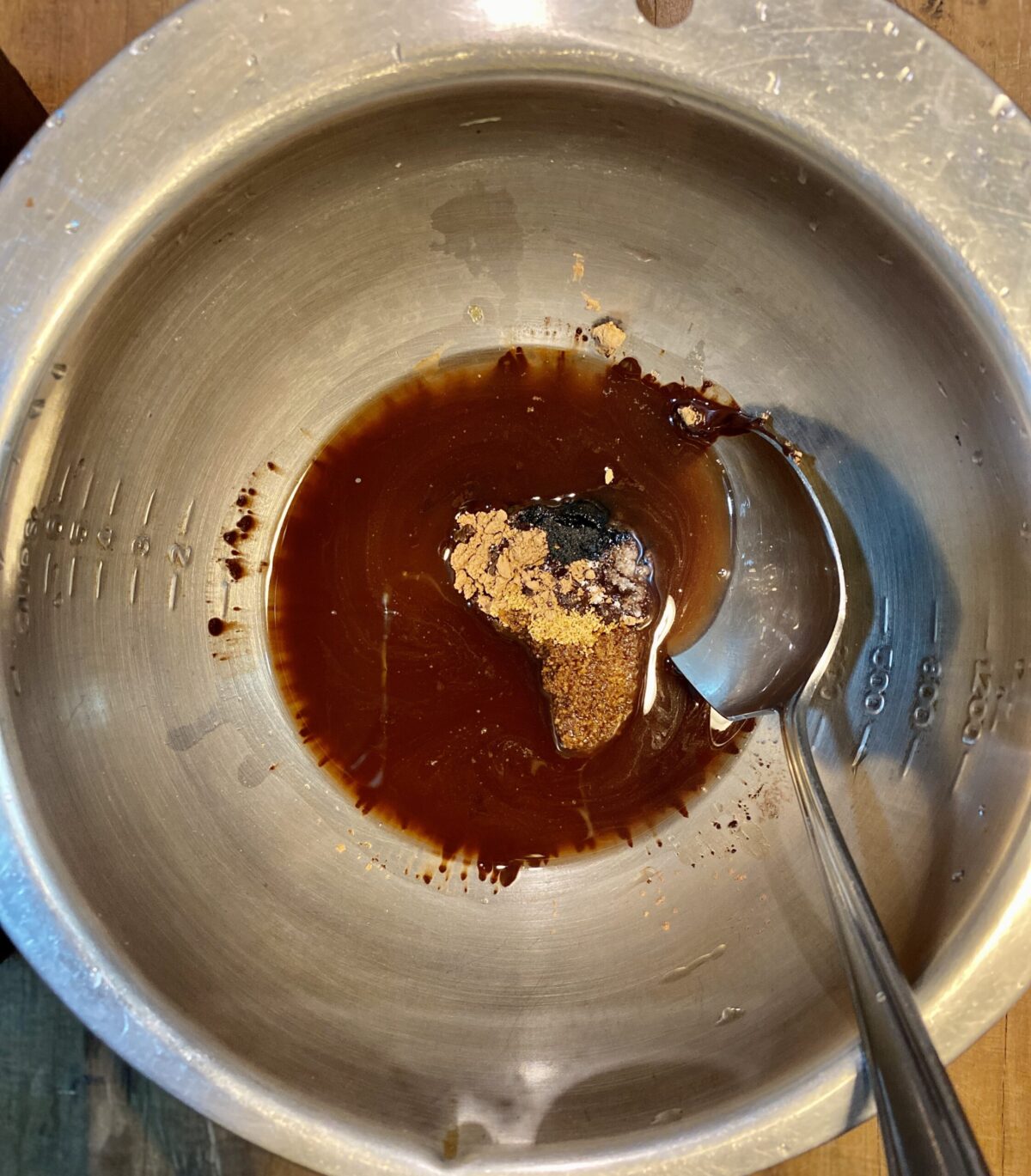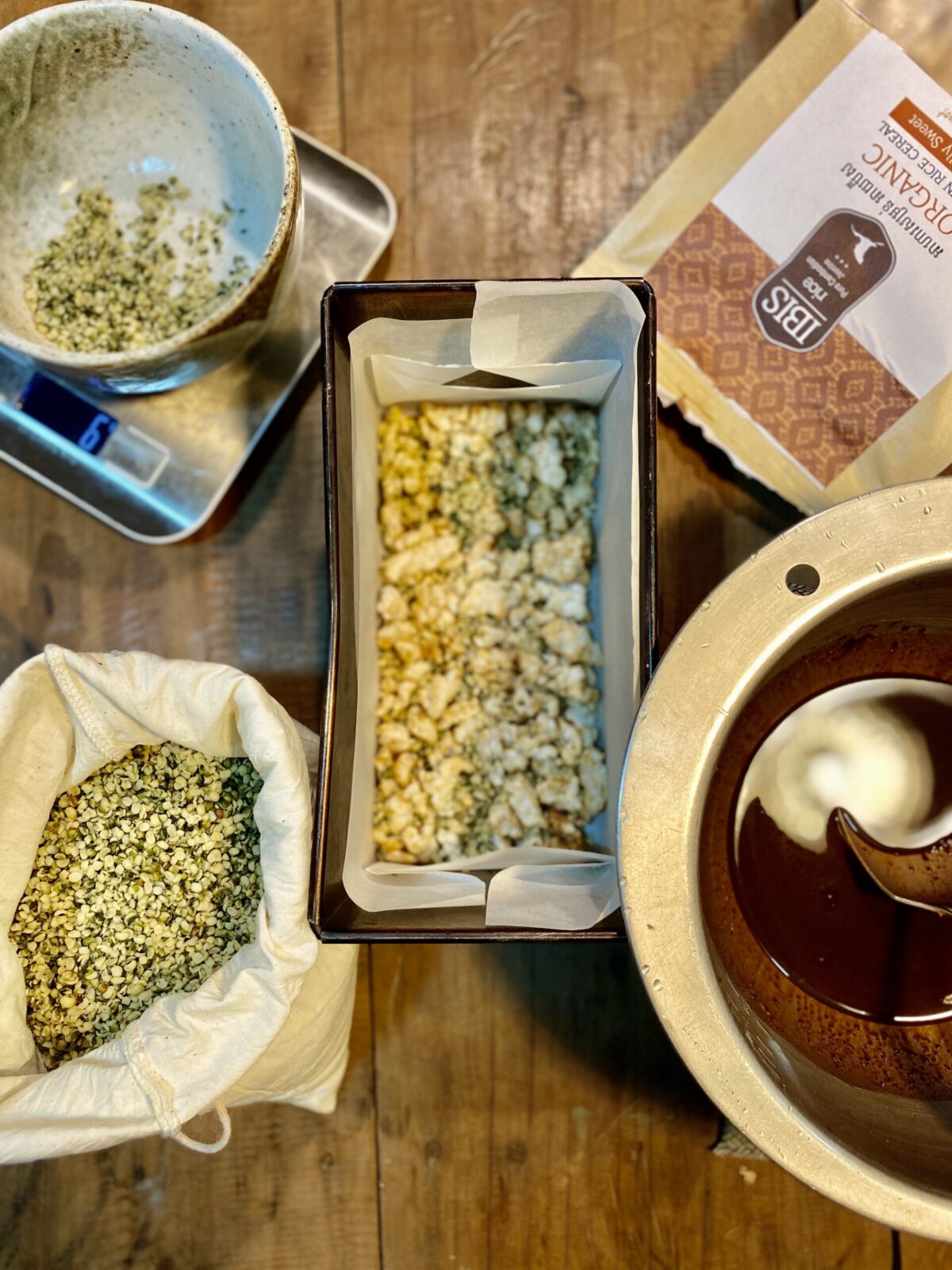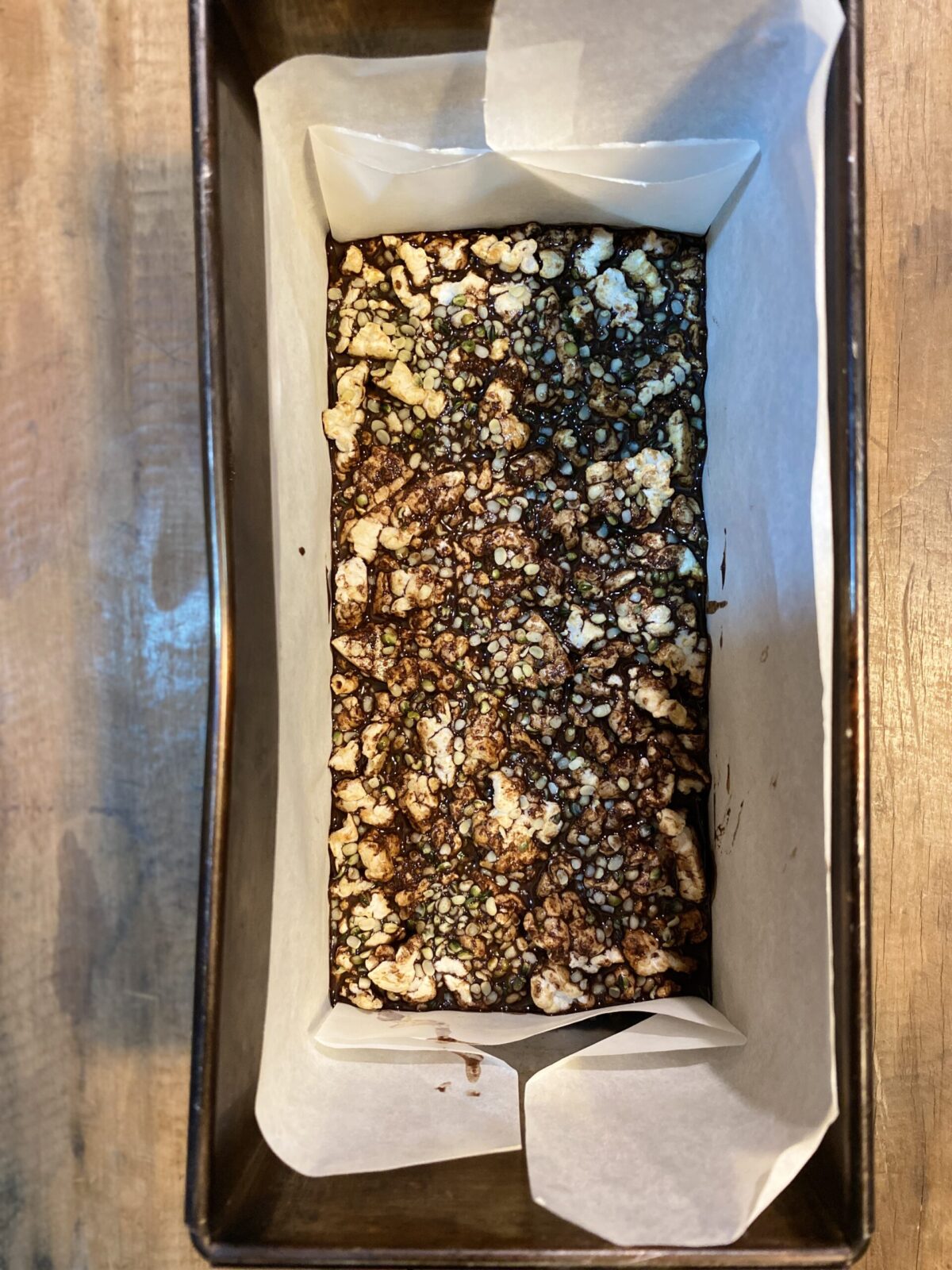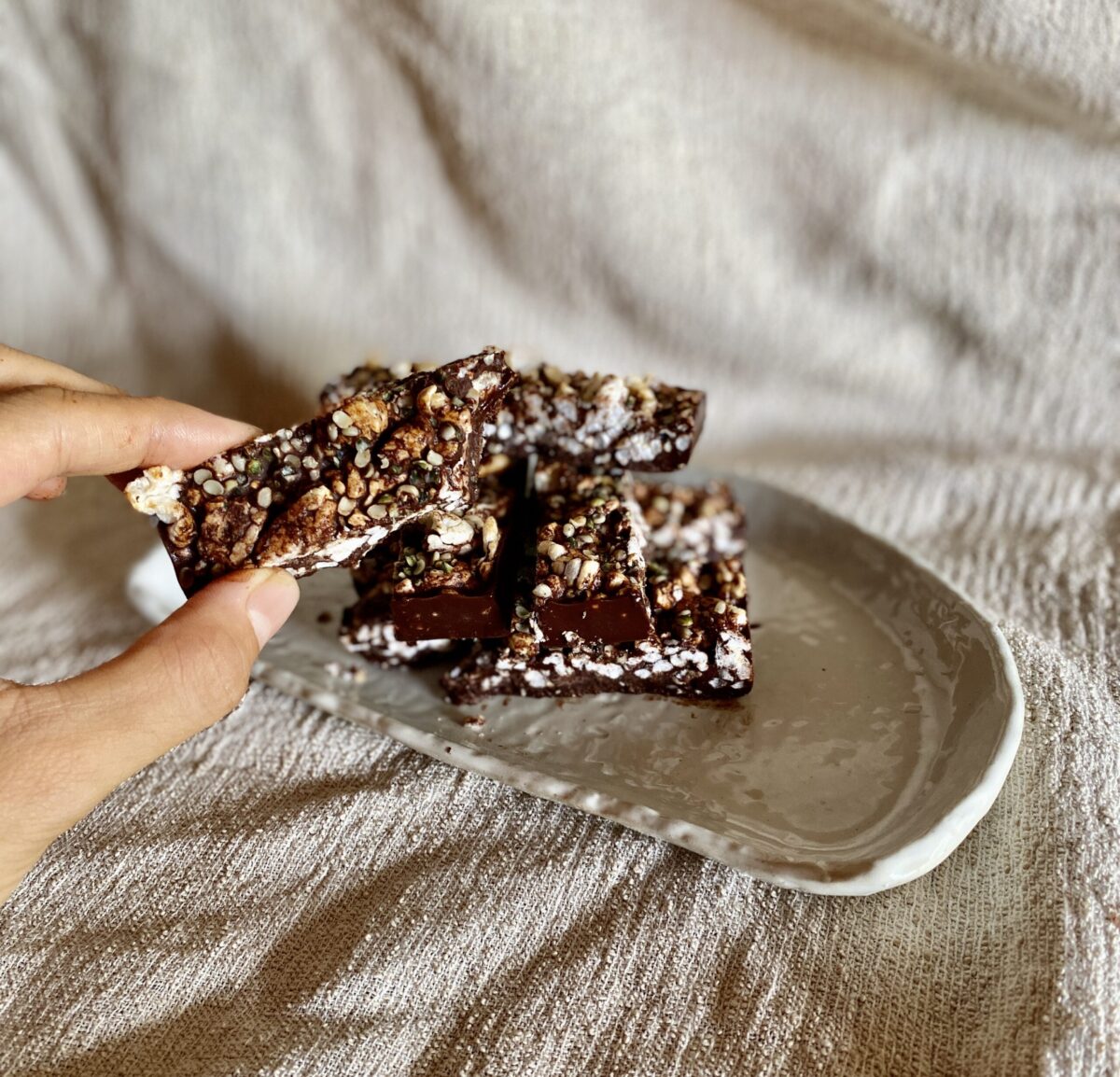 Coconut Oil is so useful. long life, good for deep fry, stir-fry and for making raw chocolate too!
Organic Raw Cacao Powder.
click here ☟ to buy
・Organic Extra Virgin Coconut Oil
・Organic Raw Cacao Powder
at iHerb.com
you can get 5% discount buy from here.
---
Don't forget to tag #uguisu_kitchen_plantbased and @uguisu_kitchen_plantbasedon Instagram if you remake any of our recipes.
We do love to see your recreations 😉
---
ヴィーガンライスチョコ
ココナッツオイルで作る簡単チョコレートにポン菓子をプラスして、駄菓子屋にあるライスチョコを再現。
10分掛からず作れてあとは冷やして固めるだけ。ヘンプシードと麻炭もプラスして栄養満点のチョコレート。甘さは控えめなのでお好みで調整してください。
材料:19×9 パン型
・ヴァージンココナッツオイル(溶かしておく)150g
・ローカカオパウダー 大さじ8−10
・パームシュガー/ココナッツシュガー 大さじ4〜
・ポン菓子 15g
・ヘンプシードナッツ 15g
・麻炭 小さじ1/2
・天然塩 少々
作り方:
1、お好みの型にポン菓子とヘンプシードナッツの半量を入れる。
2、ボウルに全ての材料を入れ混ぜ、型に流す。
3、冷凍庫に入れて冷やし固める。

リンク
リンク

---
オススメのオーガニック材料をライフジャーナルにて紹介しています。またちょっとした生活に役立つ知恵袋も更新しているのでブックマークしてね。
インスタグラムに投稿する際は、#uguisu_kitchen_plantbased のタグ、@uguisu_kitchen_plantbased を忘れずに!皆様のアレンジ楽しみにしています。
---
Enjoy.