Vegan Chocolate Fudge Bars (V,GF)-made from the Raw Cacao Beans.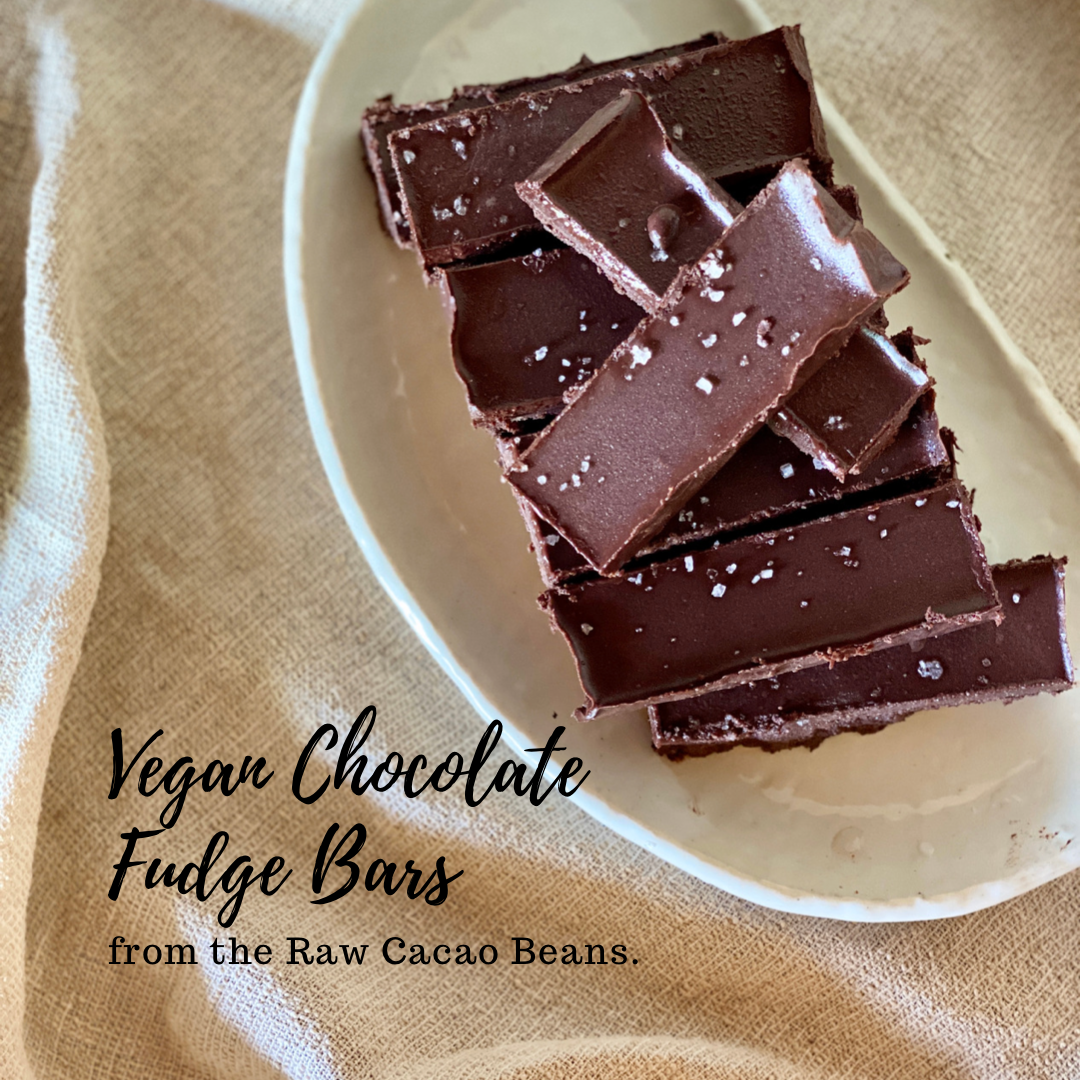 Inspired by @theHomecookadventure
Thanks for the Amazing Recipe, we loved this.
We made with Raw Cacao Beans and added Hemp Charcoal for improve our Body Cleanse.
INGREDIENTS:
・200g Raw Cacao Beans (remove husk)
・70g Organic Palm Sugar
・1tsp Hemp Charcoal
・150g Sesame Butter (Tahini or any Plant Butter)
・hints of Good Salt
INSTRUCTIONS:
1. Place all Ingredients(Except Sesame Butter) to the Nutramilk container and set Butter mode in 2min.
2. Open the lid and scrape down, and set Butter mode again in 17min.
3. Open the lid add Sesame Butter. set Mix and start.
4. Pour into the mold and move to the Fridge for Chill it until it's firm.
5. cut them and Enjoy.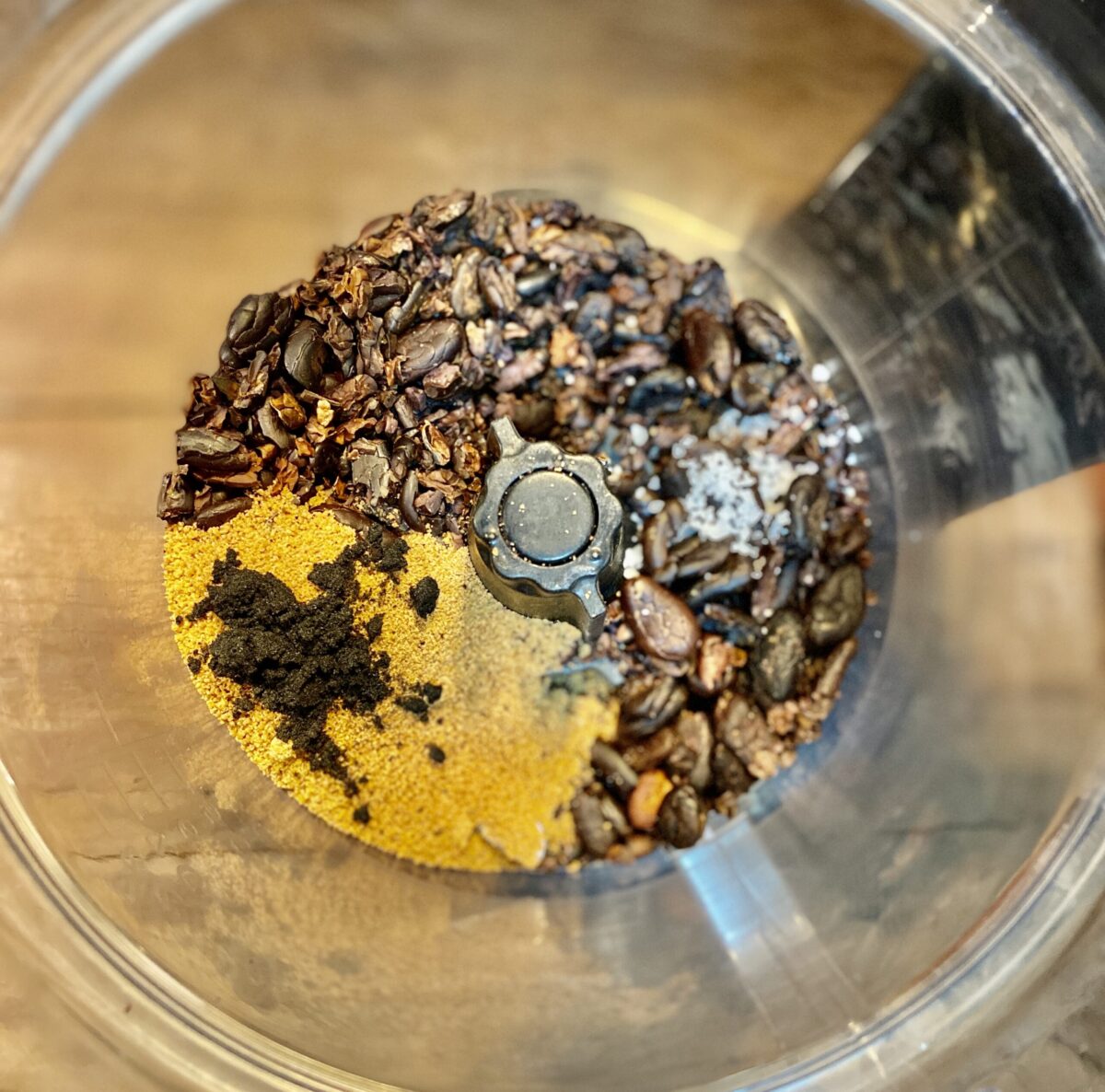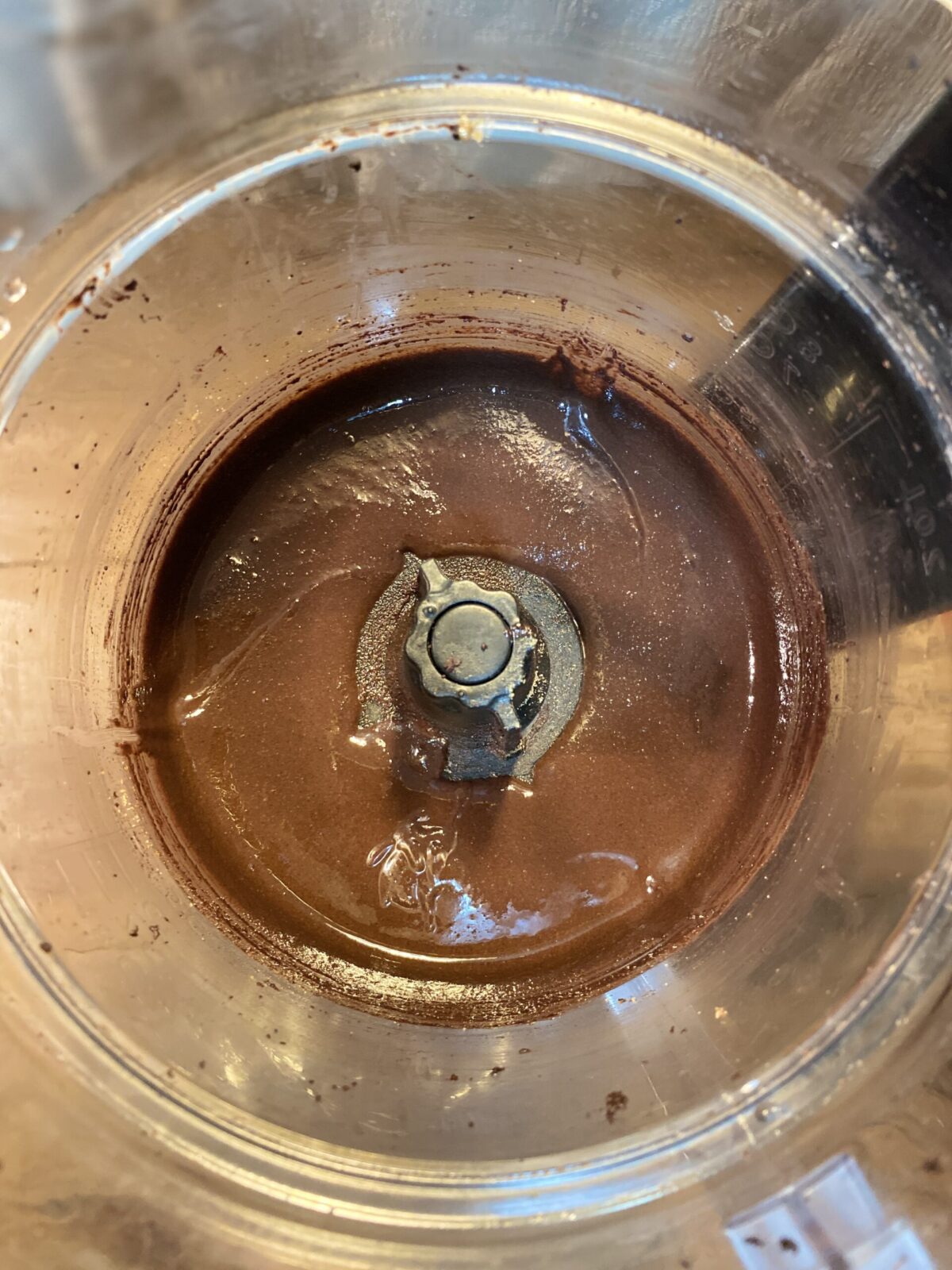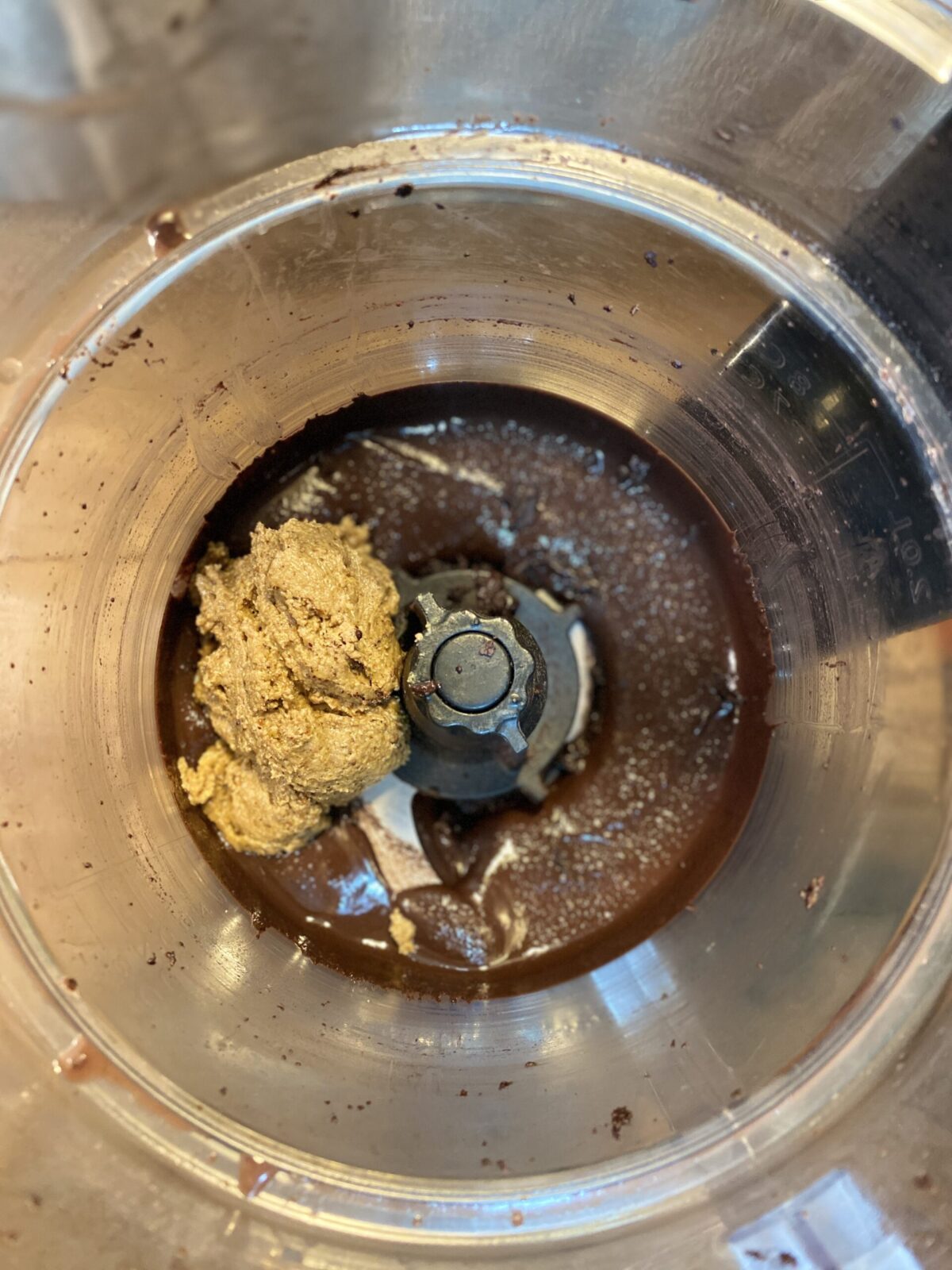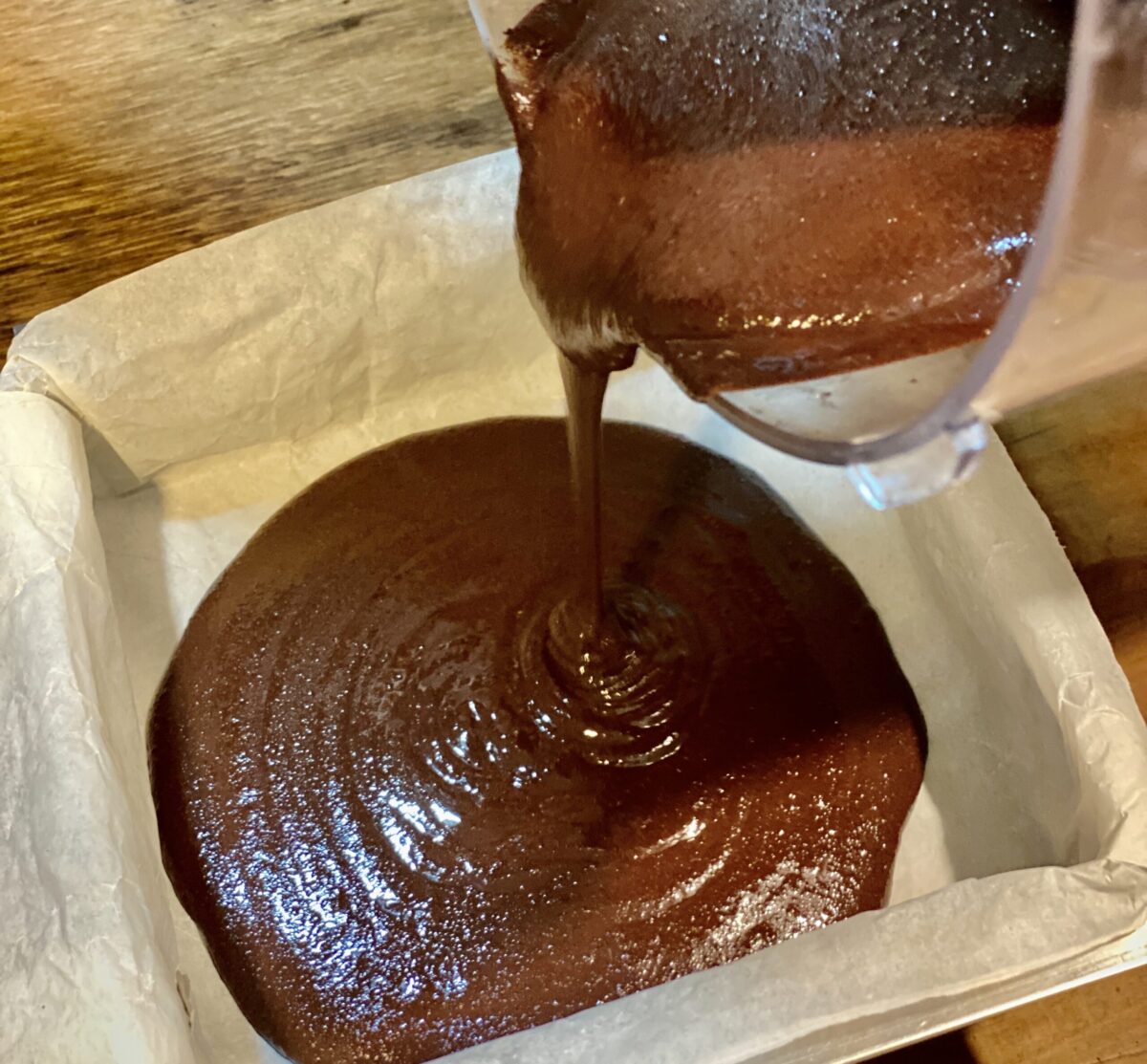 NOTE: This recipe is slightly sweet.
---
Don't forget to tag #uguisu_kitchen_plantbased and @uguisu_kitchen_plantbased on Instagram if you remake any of our recipes.
We do love to see your recreations 😉
---
ヴィーガンチョコレートファッジバー(カカオ豆から作るレシピ)
カカオ豆からチョコレートを作るには、バイタミックスのようなハイスピードのブレンダー、もしくはナッツバター専用のマシーンが必要です。今回は我が家にあるNutramilkというナッツバター/ミルク用のマシーンでカカオ豆をペースト状にして作りました。イギリス生まれのファッジというお菓子、通常はバターが使われますがそこをゴマバターに置き換えたレシピです。市販の板チョコを使っても作れるので、是非トライしてみてください。
材料:
・オーガニックローカカオ豆 200g
・オーガニックパームシュガー (お好みの甘味料)70g
・ごまバター(練りゴマ)/タヒニ 150g
・ヘンプチャコール (麻炭) 小さじ1
・天然塩 少々
カカオ豆から作る:
1. カカオ豆の外皮を取り除いたもの、甘味料、塩、麻炭をお手持ちのマシーンに入れ滑らかなペースト状にします。
2. 滑らかになったらゴマバターを追加し、よく混ざり合うよう攪拌します。
3. 型に流し込み冷やして固めます。
板チョコから作る:
板チョコから作る場合は、チョコレートを溶かしてゴマバターとその他お好みの材料を混ぜ込んで再度固めれば出来上がりです。とても簡単で舌触りのいいチョコレートファッジ。ゴマがたっぷり摂取できてカルシウム補給にもピッタリです。
ポイント:甘さ控えめのレシピです。お好みで調整してください。


リンク
---
オススメのオーガニック材料をライフジャーナルにて紹介しています。またちょっとした生活に役立つ知恵袋も更新しているのでブックマークをよろしくお願いいたします。
インスタグラムに投稿する際は、#uguisu_kitchen_plantbased & @uguisu_kitchen_plantbased をお願いいたします。皆様のアレンジ、楽しみにしています。
---
Enjoy.