Raw Chocolate Brown Rice Hemp Milk (V, GF, Sugar Free)-made with un-cooked Brown Rice.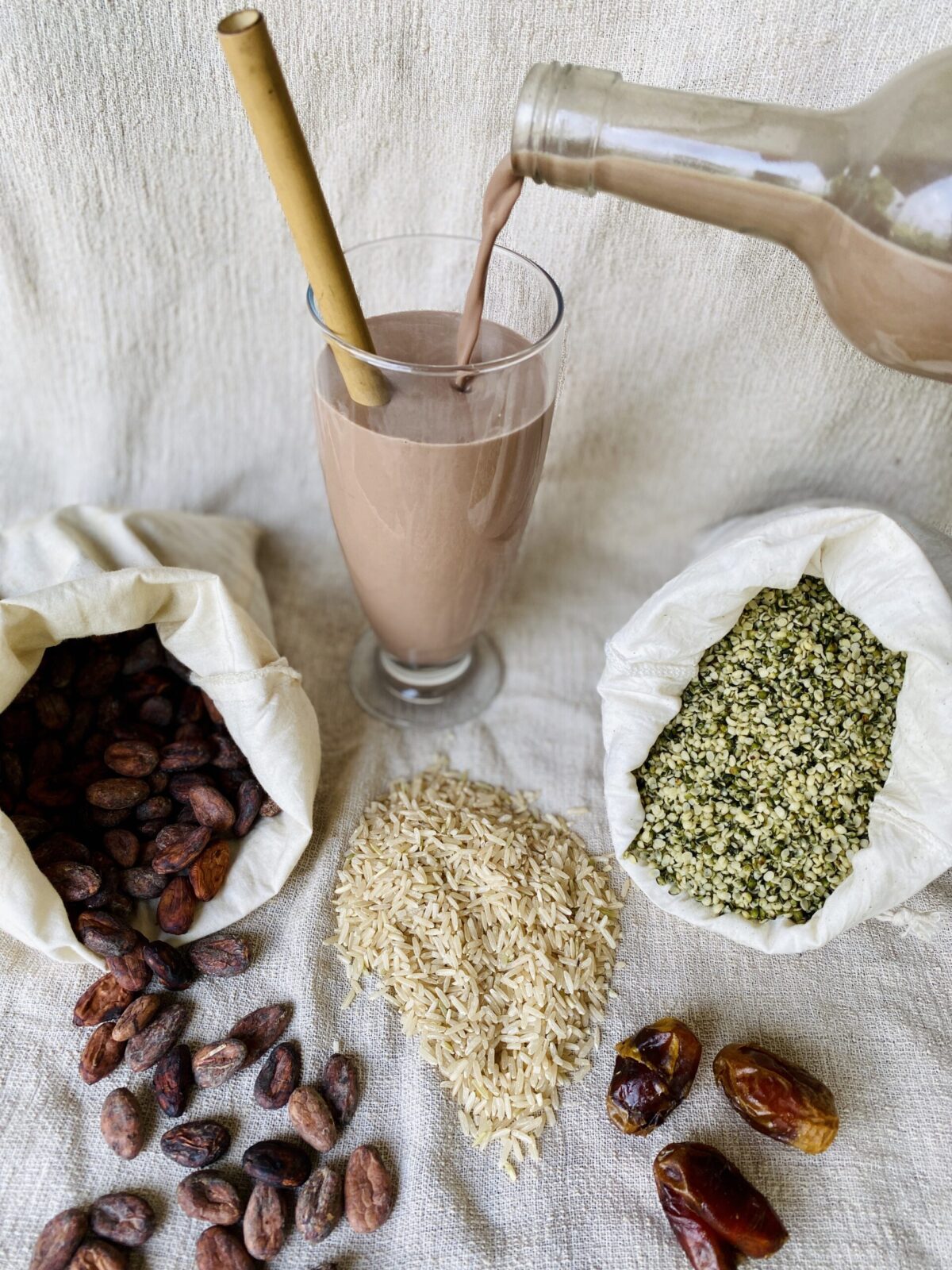 Did you know? you can make Raw Brown Rice Milk from overnight soaked Brown Rice. and It's super High in Nutritions more than cooked Brown Rice! Search it how good Raw Brown Rice for your Health. I don't have enough English skills to explain about that.
INGREDIENTS:
・1/3 cup Raw Cacao Bean (remove husk) OR 3 tbs Raw Cacao Powder
・1/3 cup Brown Rice (soaked overnight)
・1/3 cup Hemp Seed Nut
・5-6 Dried Dates
・hints of Good Salt 
・750ml Spring Water
INSTRUCTIONS:
1. place all Ingredients to Nutramilk container and set Butter mode 3min.
2. Open lid and add water press Mix for 1min.
3. Press Dispense.
4. fill your storage container.
or you can put everything to the high speed blender and blend well. use Nut Milk Bag and strain.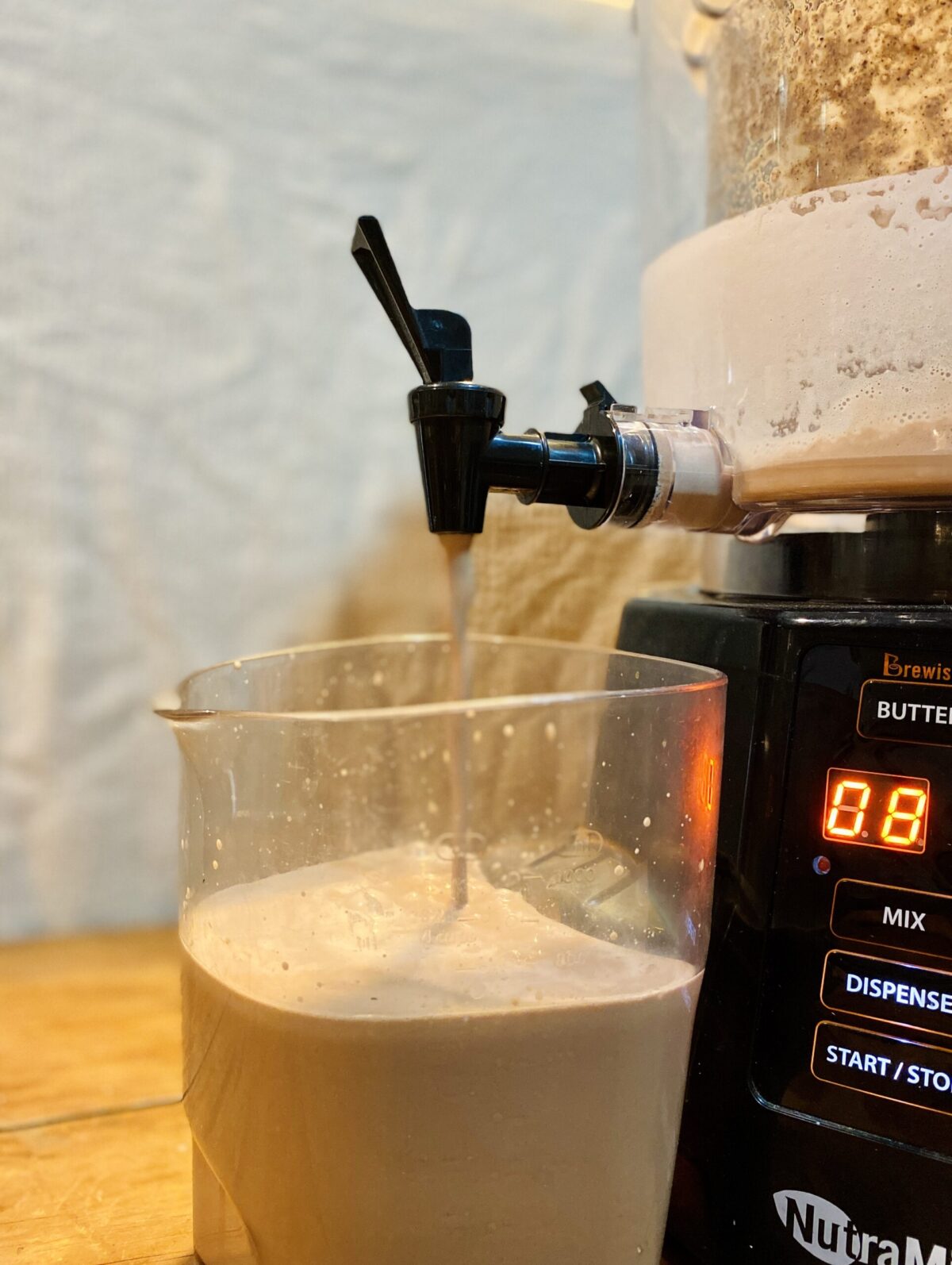 ---

---
Don't forget to tag #uguisu_kitchen_plantbased and @uguisu_kitchen_plantbasedon Instagram if you remake any of our recipes.
We do love to see your recreations 😉
---
ローチョコレート玄米ヘンプミルク
一晩浸水した玄米を使って、炊かずに玄米ミルクを作ることが可能です。ヘンプシードと合わせて、甘みはデーツのみ。朝食にもオススメです。写真はNutramilkというマシーン使っていますが、通常のブレンダーでも可能です。その際はカカオ豆をカカオパウダーにして作って下さい。
材料:
・ローカカオ豆(外皮を取り除いたもの)1/3カップ またはローカカオパウダー 大さじ3
・一晩浸水した玄米(発芽の予兆が見えてからが理想)1/3カップ
・ヘンプシードナッツ 1/3カップ
・デーツ 5−6粒
・天然塩 ひとつまみ
・天然水 750ml
作り方:
Nutramilkの場合:
水以外を全てNutramilkコンテナにいれ、バターモード3分、蓋を開け水を入れmixモード1分、Dispenseにして注ぎ口に容器をセットし容器に移します。
通常のブレンダーの場合:
1. 水の1/3量、その他全ての材料を入れ滑らかになるまでよく攪拌します。よく攪拌できたら残りの水を足し、再度攪拌します。
2. ナッツミルクバッグまたは濾し布をセットして濾し、保存容器に移します。
3. 残った搾りカスはケーキやクッキーを焼くのに使って下さい。
リンク
リンク
---
オススメのオーガニック材料をライフジャーナルにて紹介しています。またちょっとした生活に役立つ知恵袋も更新しているのでブックマークをお願いいたします。
インスタグラムに投稿する際は、#uguisu_kitchen_plantbased & @uguisu_kitchen_plantbased を忘れずに!皆様のアレンジ楽しみにしています。
---