Black Salt Tomato Sauce & Simple Tomato Pasta(V,GF)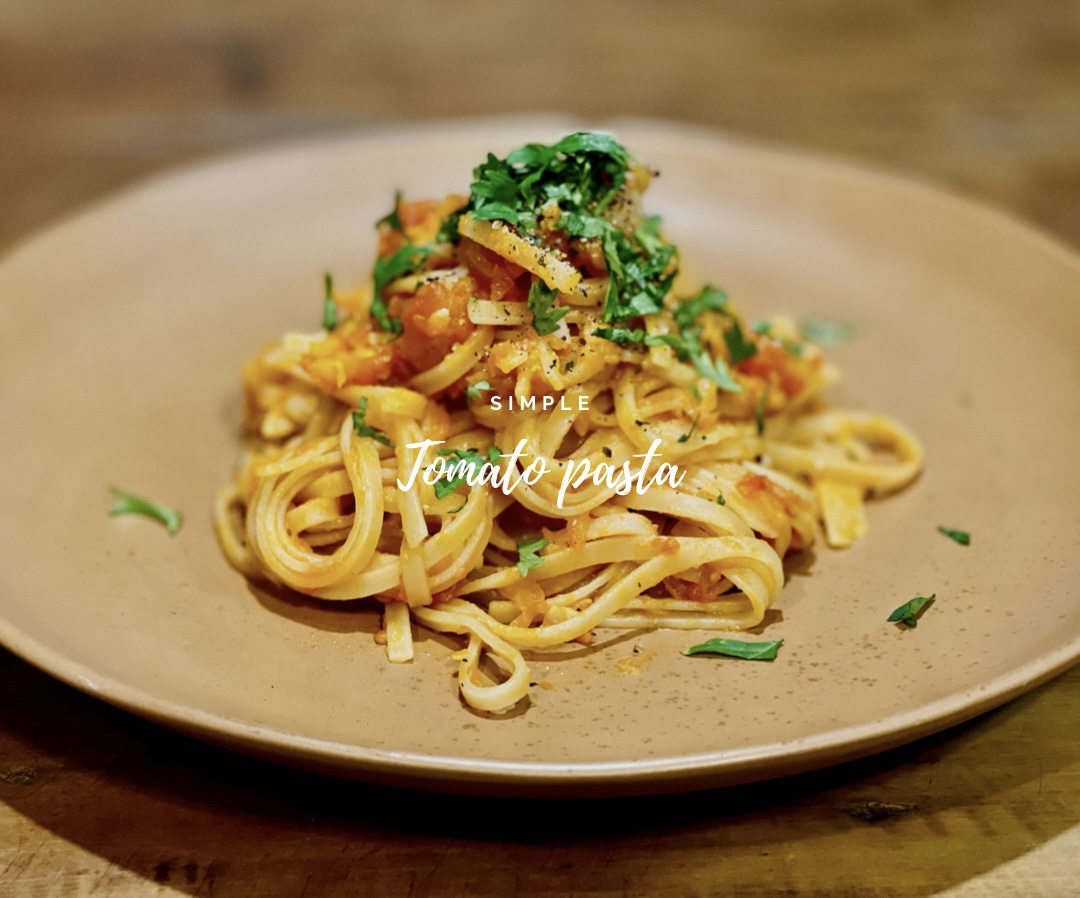 Recipe:
INGREDIENTS
Tomato Sauce:
・1.5kg Fresh Tomato
・2 clove Garlic
・1.5 tbsp Himalaya Black Salt
・2 tbsp Extra Virgin Olive Oil
Tomato Pasta(serving 2):

・200g Gluten Free Pasta
・1 clove Garlic
・1 Chili
・1 tbsp Extra Virgin Olive Oil
・270g Tomato Sauce

Method:
1. Peeling off tomatoes in a hot water. Bring a pot of water to the boil. Cut a shallow X in the bottom of a tomato with a knife. Place prepared tomato in the boiling water and cook until the skins begin to peel off. Fill a large bowl with ice cubes and water and set aside. Transfer tomato to the bowl of ice water and allow to cool. When cool enough to handle, peel the skin off.
2. Place all Tomatoes to the Food Processor and make a paste.
3. In a Big and Deep Pot, add Extra Virgin Olive Oil and Garlic, heat in low heat until aromatic. 
4. When aromatic add Tomato Paste to the pot and simmer in high heat until half amount (mix it regularly). set aside.
5. Prepare Pasta according to package directions. If you choose Gluten free Pasta, we suggest put some oil(not included in recipe) to the boiling water.
6. In a pan, Place Extra Virgin Olive Oil, Garlic and Chili. heat it in low heat until aromatic. remove chili and set aside. add Pasta and a bit stir-fry. add Tomato Paste and well combine.
7. Serve in Plate, sprinkle some herb and Kampot Pepper. Enjoy!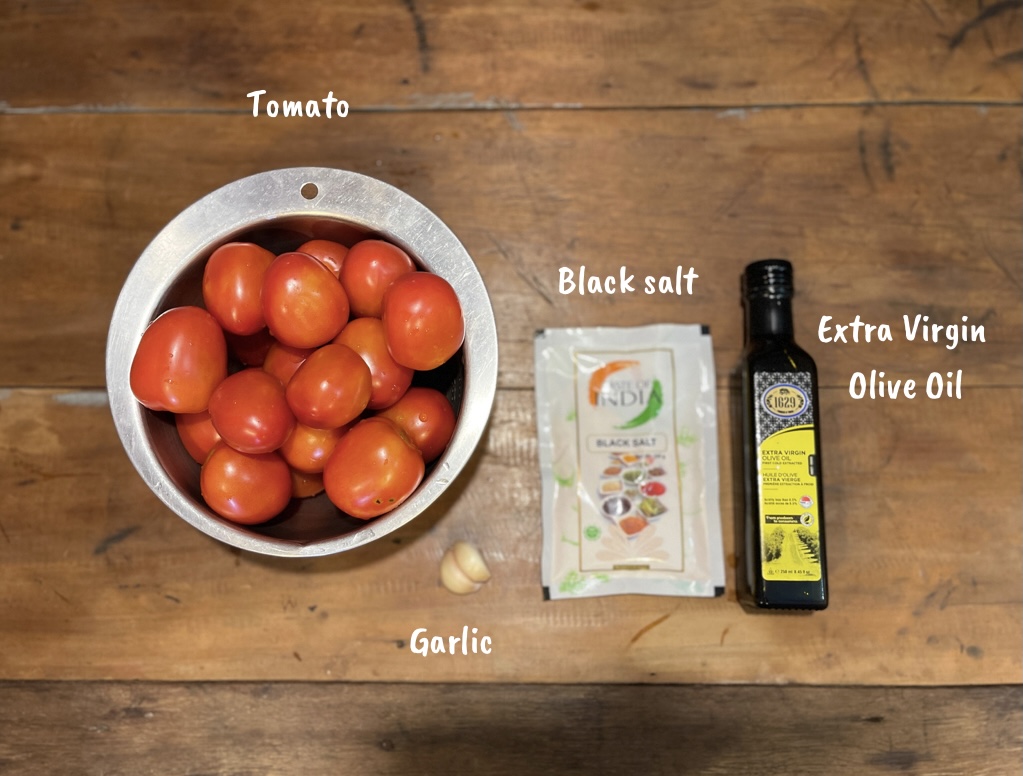 ---
---
at iHerb.com
you can get 5% discount buy from here.
---
you can check how to make: on Instagram stories or Highlights.
Don't forget to tag #uguisu_kitchen_plantbased and @uguisu_kitchen_plantbased on Instagram if you remake any of our recipes.
We do love to see your recreations 😉
---

ブラックソルトで作るコクうまトマトソースとシンプルなトマトパスタ(V,GF)
硫黄の香りが独特のヒマラヤブラックソルト。相性の良い料理に使うとコクが出て、濃厚で美味しく仕上がります。トマトソースにブラックソルトを使ってみたのはネパールにいた頃。ブラックソルトによって美味しく仕上がるのがわかりやすいレシピです。使うのはトマトとニンニクだけ。シンプルなのに濃厚で深みのある味わいは、クセになること間違いありません。
材料: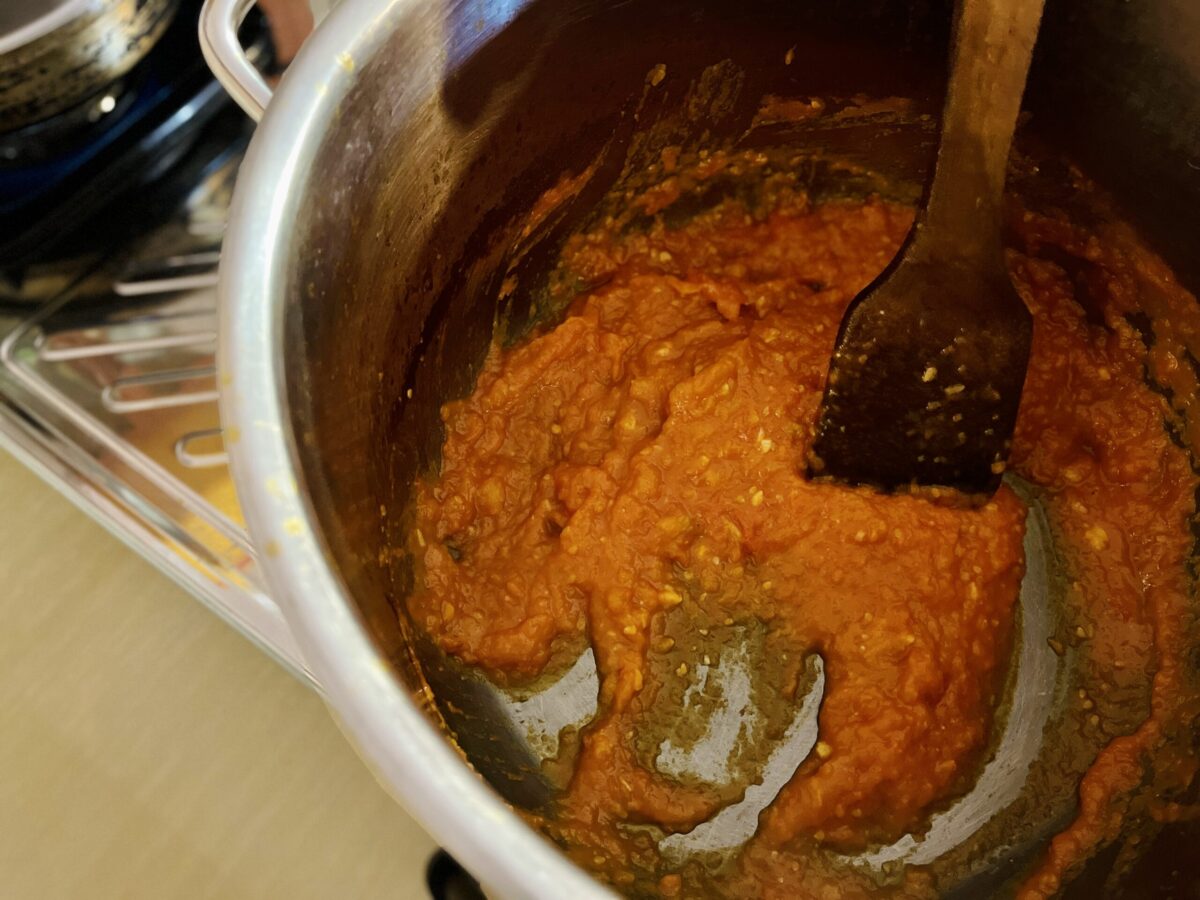 トマトソース(出来上がり600-700g):

・トマト 1.5kg
・ニンニク 2カケ
・ヒマラヤブラックソルト 大1.5
・エキストラヴァージンオリーブオイル 大2
トマトパスタ 2人前:
・グルテンフリーパスタ 一袋(200g)
・ニンニク 1カケ
・鷹の爪 1本
・エキストラバージンオリーブオイル 大1
・トマトソース 270g
作り方:
1. トマトを湯むきします。トマトの天辺から十字に薄く切り込みを入れ、鍋に湯を沸かし、沸騰したらトマトを入れ、全面が湯に浸かるように時々転がすようにして下さい。トマトの皮がヘタ付近まではじけてきたら湯切りし、氷水に入れて冷やし、皮を剥きます。
2. 皮を剥いたトマトをフードプロセッサーで攪拌します。
3.

深鍋にオリーブオイル、ニンニクを入れ油に香りを移します。
4.

いい香りがしてきたら、トマトペースト、ブラックソルトを入れ強火で半量になるまで焦げないよう、時々かき混ぜながら煮詰めます(この際ハネるので深鍋がおすすめ)
5.

半量まで煮詰まったらOK、火を止めて置いておきます。
6.

お好みのパスタを表記通りに茹でます。グルテンフリーパスタの場合は茹でる際に少量のオイル(分量外)を入れると美味しくなります。
7.

フライパンにオリーブオイル、ニンニク、鷹の爪を加え火にかけます。香りが立ったら鷹の爪を取り出し、パスタを入れ軽く炒め、トマトソースを加えて更に炒めます。全体にソースが馴染めば出来上がり。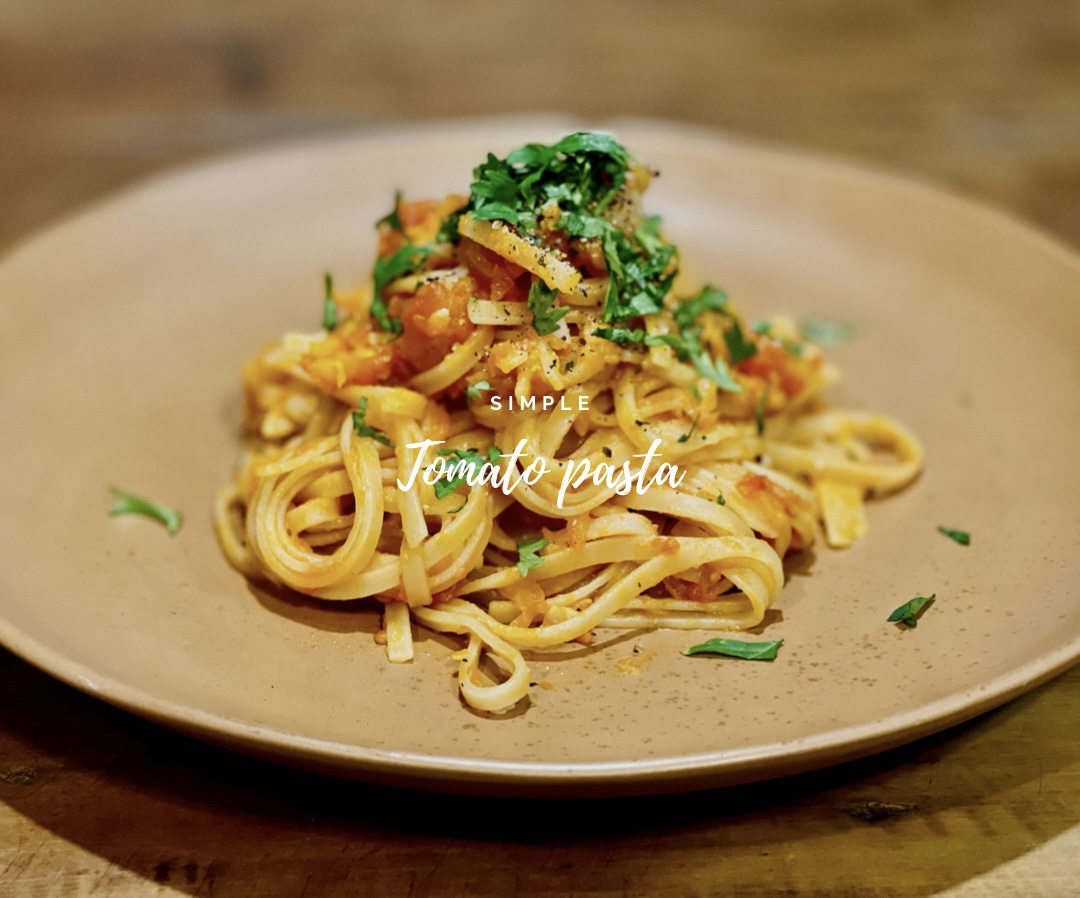 tips1: あればドライトマトをいくつか加えると一層美味しくなります。
tips2: トマトを入れたらすぐ強火に。
リンク
⚠️ブラックソルトを食用としておすすめしていない場合もあります。ネパール人も元々はあまり食べないと言っていましたが、インドでは飲んだり、調理に使う場合もあります。
---
インスタグラムのストーリー/ハイライトに工程のショート動画を載せていますので、参考にしてください。
オススメのオーガニック材料をライフジャーナルにて紹介しています。またちょっとした生活に役立つ知恵袋も更新しているので是非、ブックマークよろしくお願いします。
インスタグラムに投稿する際は、#uguisu_kitchen_plantbased & @uguisu_kitchen_plantbased を忘れずに!皆様のアレンジ楽しみにしています。