How to make a GADO GADO Sauce. – Indonesia's Savory Peanut Sauce(V,GF)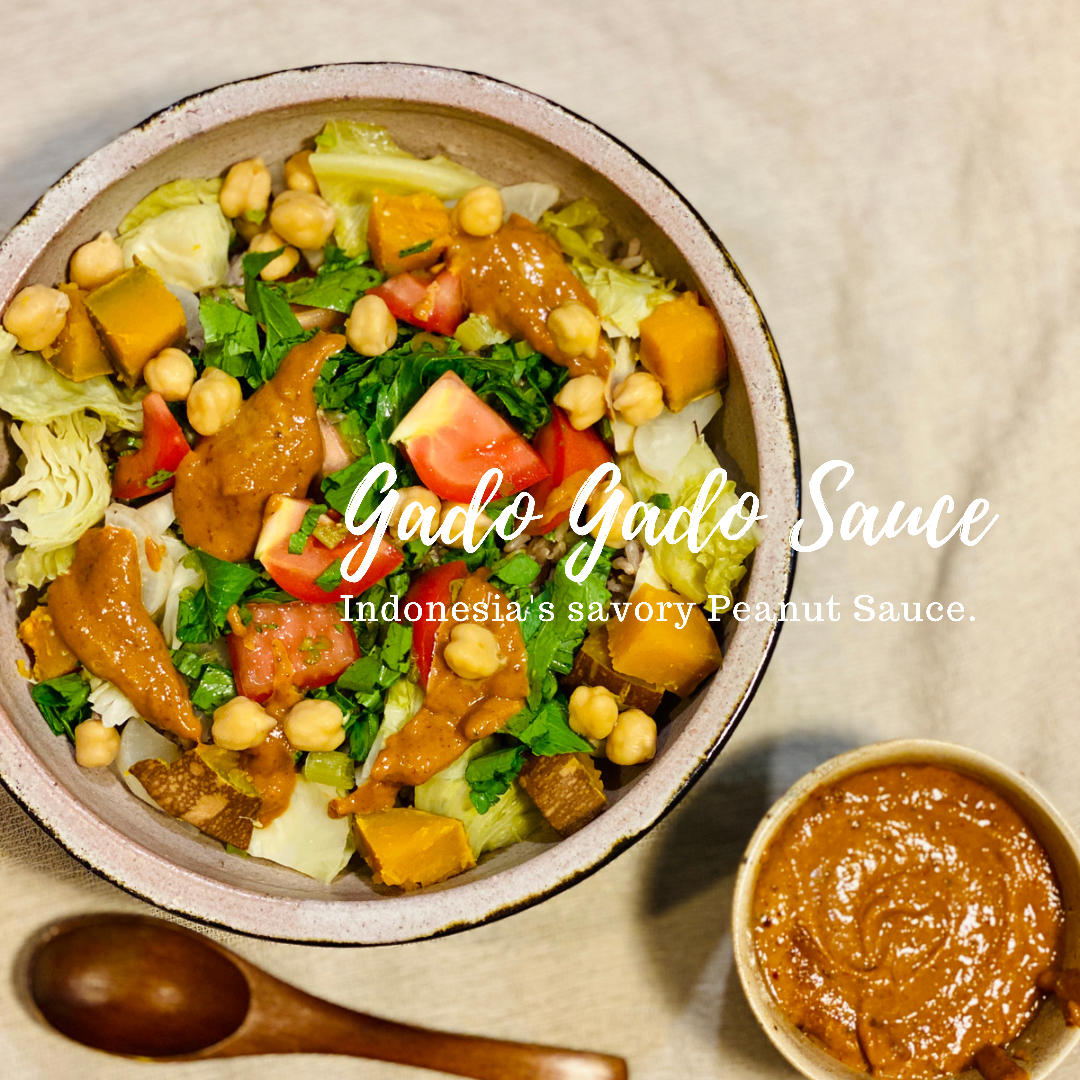 Have you tried "GADO GADO"? It's Indonesia's Peanut Sauce. "GADO GADO" mean Mix mix. Basically, they eat with some Tempeh, Tofu and Steamed Veggies like a Salad. this time We made GADO GADO Bowl.
Recipe:
INGREDIENTS:
・100g Pure Peanut Butter
・20g Lime/Lemon Juice
・15g Gluten free Soy Sauce/normal Soy Sauce
・8g Ginger
・1 tsp Chili Flakes
・2 Kaffir Lime Leaves/Lime or Lemon peel
・1 tbsp Tamarind Sauce/Dried Apricot
・35g Organic Palm Sugar/Coconut Sugar
・50g Coconut milk
INSTRUCTIONS:
1. Remove the string from a Kaffir Lime Leaves and tear. Place in spice grinder and blend it until flake.
2. Put everything to the Blender and Blend well until smooth.
3. Serve Rice in a Bowl, add your favorite Veggies and put GADO GADO Sauce.
4. Enjoy.
⚠️if you have high speed blender, Just put everything to the blender and blend it.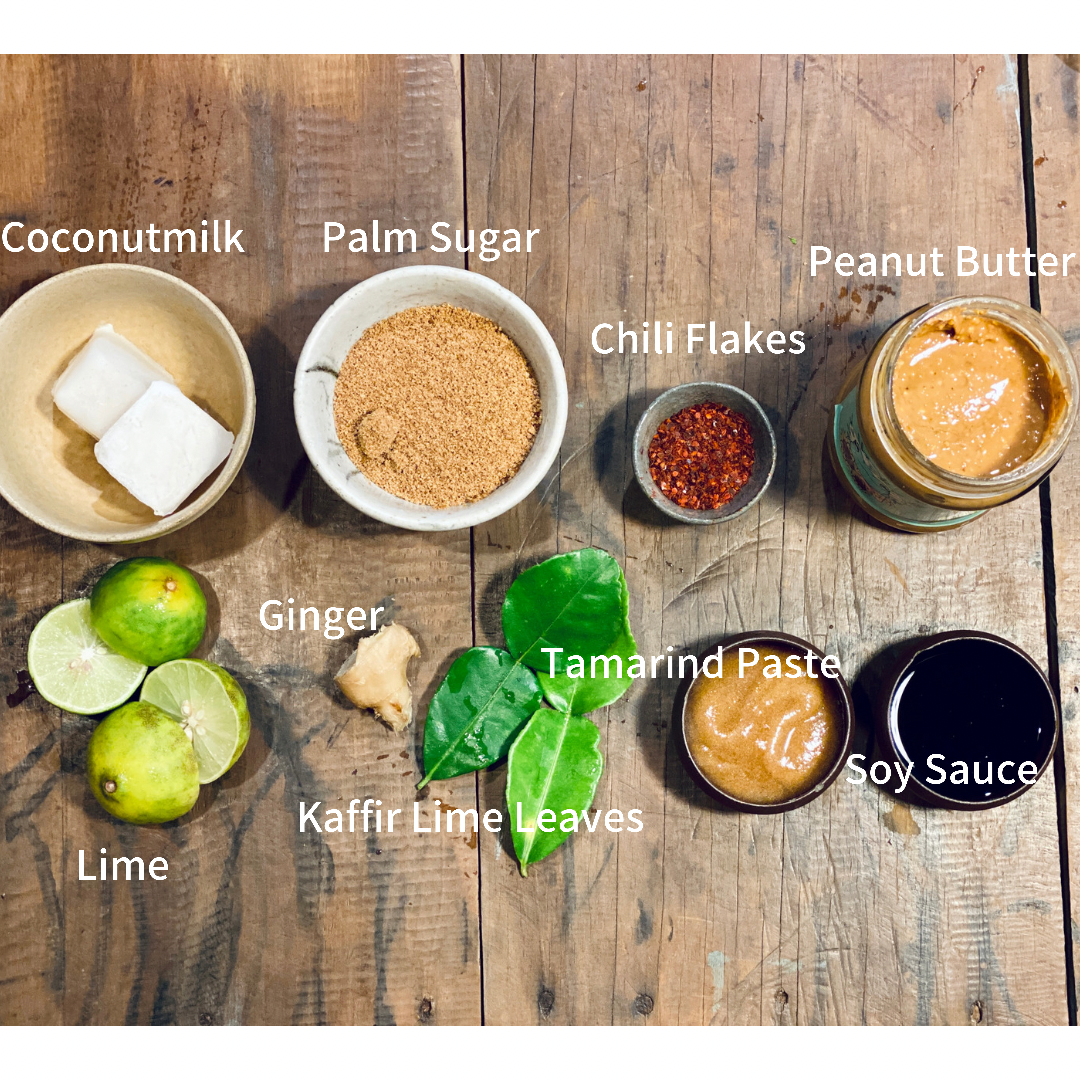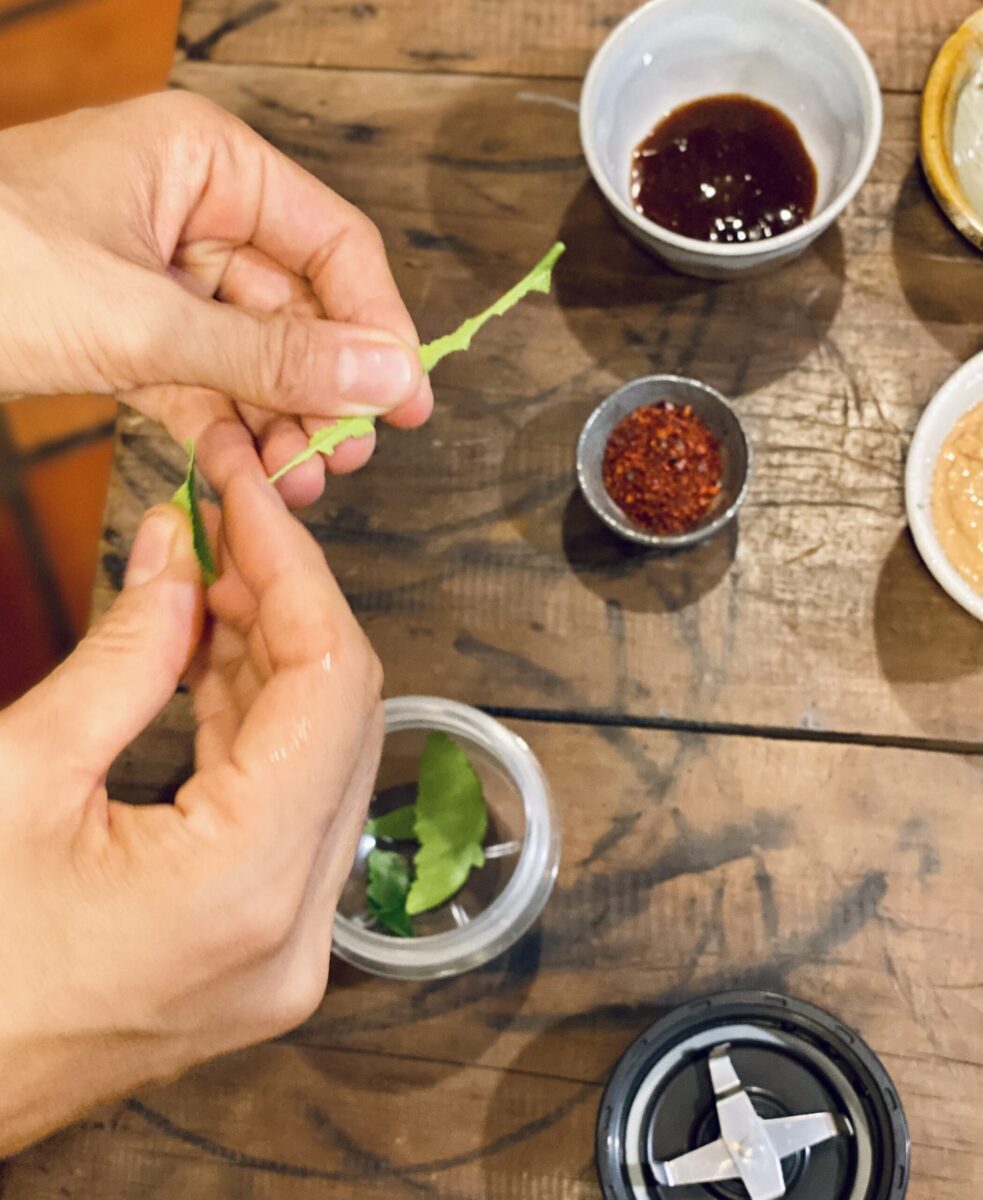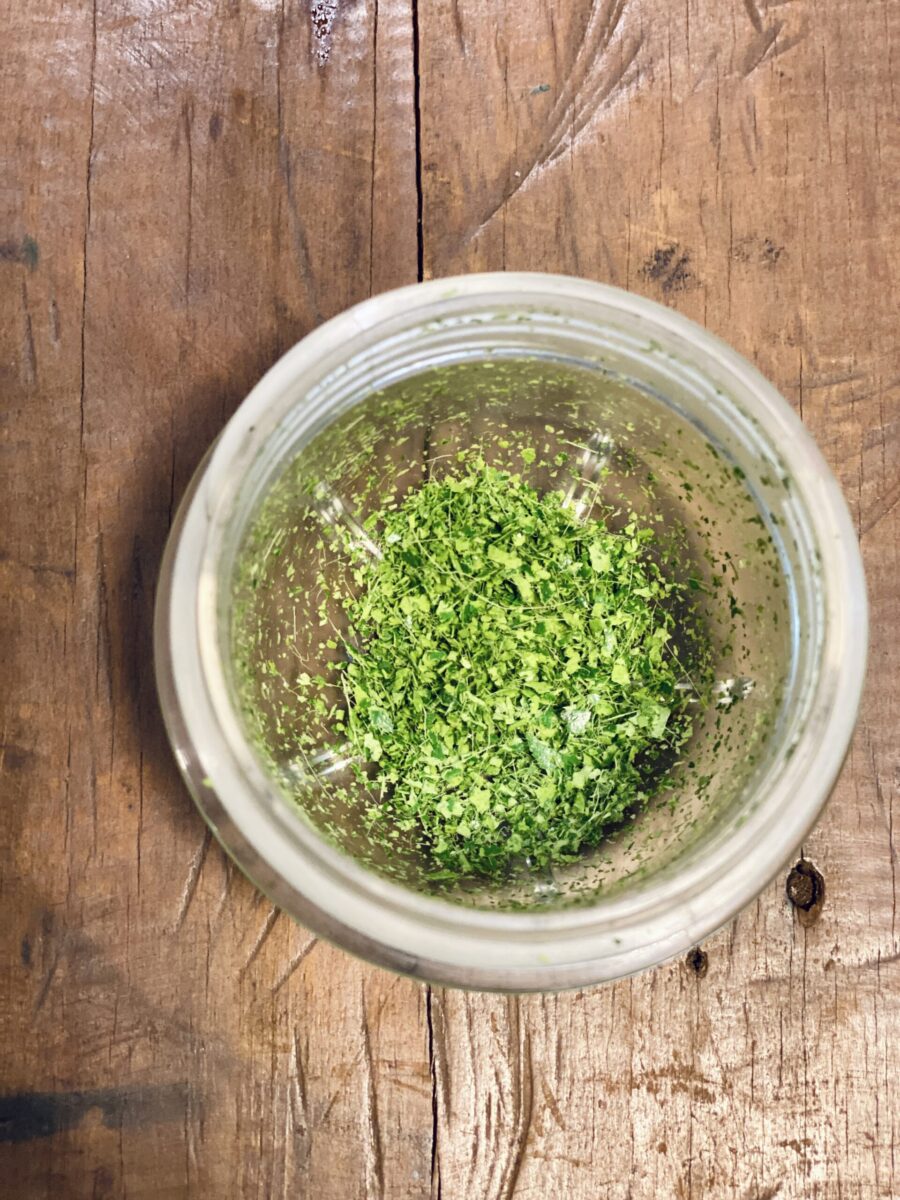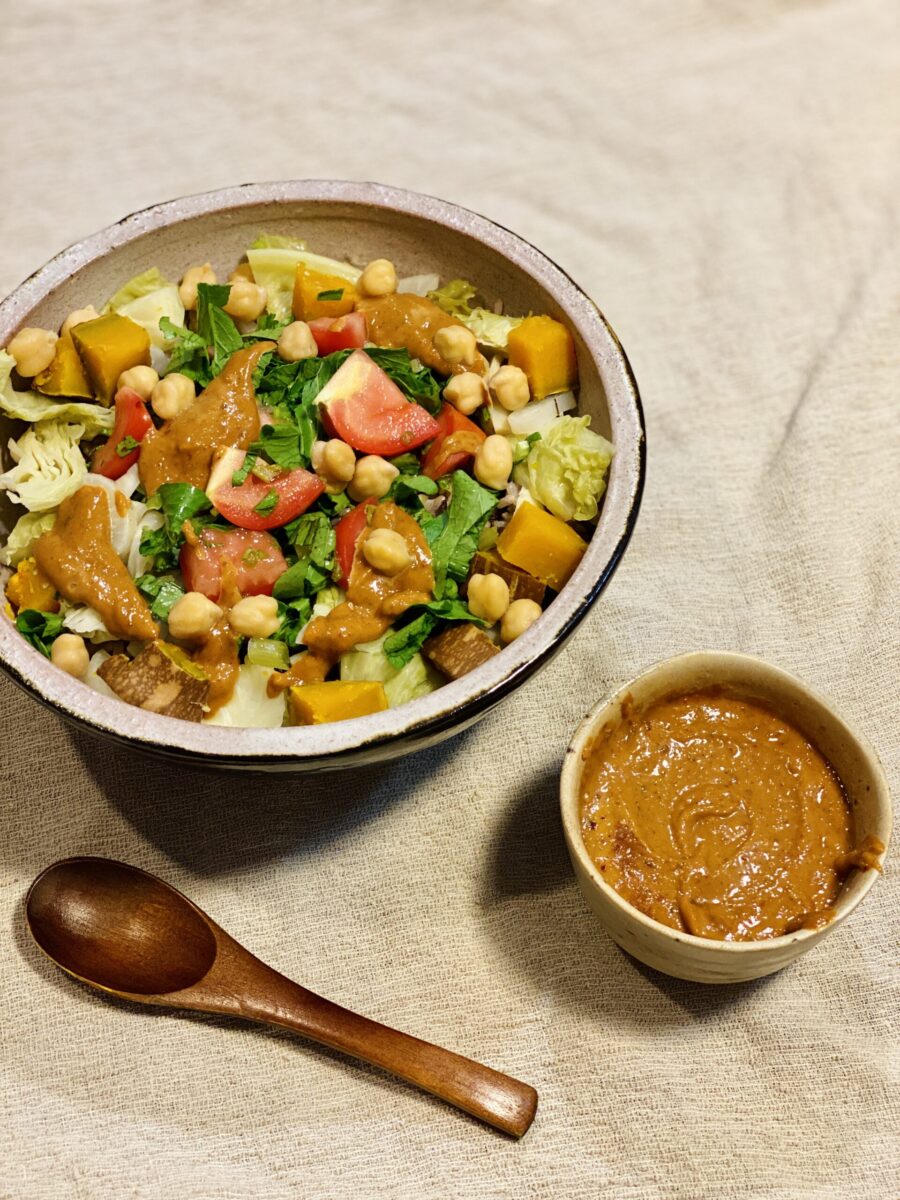 Don't Forget you need 100% Pure Peanut Butter, no added Sugar, Vegetable Oil. And also you can make without Peanut. just switch to Almond Butter, Cashew Butter or any Seed Butter. Definitely Delicious!
---

Don't forget to tag #uguisu_kitchen_plantbased and @uguisu_kitchen_plantbasedon Instagram if you remake any of our recipes.
We do love to see your recreations 😉
---
ガドガドソース(インドネシアの甘辛ピーナッツソース)の作り方
"ガドガド"とは"混ぜる"という意味。インドネシアを代表する甘辛いピーナッツソース。インドネシアのスタイルだと、テンペや豆腐、蒸し野菜にかけてサラダとして食べるのが主。今回はご飯に野菜を乗せてその上にガドガドソースを掛けたガドガドボウルに。似たものに、タイやマレーシアのサテ(串焼き)につけるソースがあります。本来は油で揚げたピーナッツにその他の材料を混ぜてペーストにして作りますが、今回紹介するのはピーナッツバターを使ったお手軽バージョン。大人も子どもも大好きな味であることは保証します。このレシピではニンニクを入れていませんが、入れればお酒のアテにも最高です。
材料:
・ピュアピーナッツバター 100g
・ライム/レモン汁 20g
・グルテンフリー醤油/または普通の醤油 15g
・生姜 8g
・チリフレーク  小1
・こぶみかんの葉/レモンピール 2
・タマリンドソース/干し杏子 大1
・パームシュガー/ココナッツシュガー 35g
・ココナッツミルク 50g
作り方:
1. こぶみかんの葉の筋を取り、軽くちぎってミルサーへ入れ攪拌し細かくしておきます。
2. 全ての材料をブレンダーに入れ滑らかになるまで攪拌します。ソースはこれで出来上がり。
3. お皿にご飯を盛り付け、お好みの野菜をちらし、ガドガドソースをかけて召し上がれ。
こぶみかんの葉は簡単に手に入るものではありませんが、売っています。これがあるとこのガドガドソースはもちろん、タイ料理を代表するトムヤムクンやガパオ、グリーンカレー作りに欠かせません。無しでも作ることは可能ですが、これがあるのと無いのでは香りが違い本格的に。冷凍保存ができるので、エスニック料理がお好きな方は是非、一度トライしてみてくださいね。

ピーナッツバターは無糖で100%ピーナッツのものを使いましょう。
オランダ産オーガニックピーナッツバター、アメリカ産より安心でオススメです。

リンク
---
オススメのオーガニック材料をライフジャーナルにて紹介しています。またちょっとした生活に役立つ知恵袋も更新しているので是非、ブックマークしてね。
インスタグラムに投稿する際は、#uguisu_kitchen_plantbased のタグ、@uguisu_kitchen_plantbased を忘れずに!皆様のアレンジ楽しみにしています。
---
Enjoy.