Tomato Ketchup made from scratch and all purpose Kimchi Ketchup(V,GF)
Commercial Ketchup contain so many addictive & preservatives.
Recipe:
INGREDIENTS : serving One Jar+
・1kg Tomato
・100g Onion
・10g Garlic
・1 bay leaf
・2 whole clove
・2cm cinnamon stick
・chili (option)
・1/2 tbsp Coconut Palm sugar
・5 tbsp Apple cider Vinegar
・1 tsp Kampot pepper
・2 tsp Natural Salt

Kimchi Ketchup:
Kimchi 1 : Ketchup 1
INSTRUCTIONS:
1. Blanch tomatoes. Score a small "x" on the bottom of each tomato with a sharp knife.
2. Boil a pot of water and add the tomatoes until the skins start to peel back. transfer to the bowl and remove skins.
3. Tomato, Onion and Garlic to the Blender and Blend them until Puree.
4. Transfer to the Pot, boil it in high heat. when start boiling add Bay leaf, cinnamon, clove, palm sugar, vinegar and salt. simmer until sauce down to about 2/3 about 15min〜.
for Kimchi Ketchup:
Kimchi 1 : Ketchup 1
Place them to the blender and blend well. Enjoy with chips, steamed veggies etc…all purpose sauce!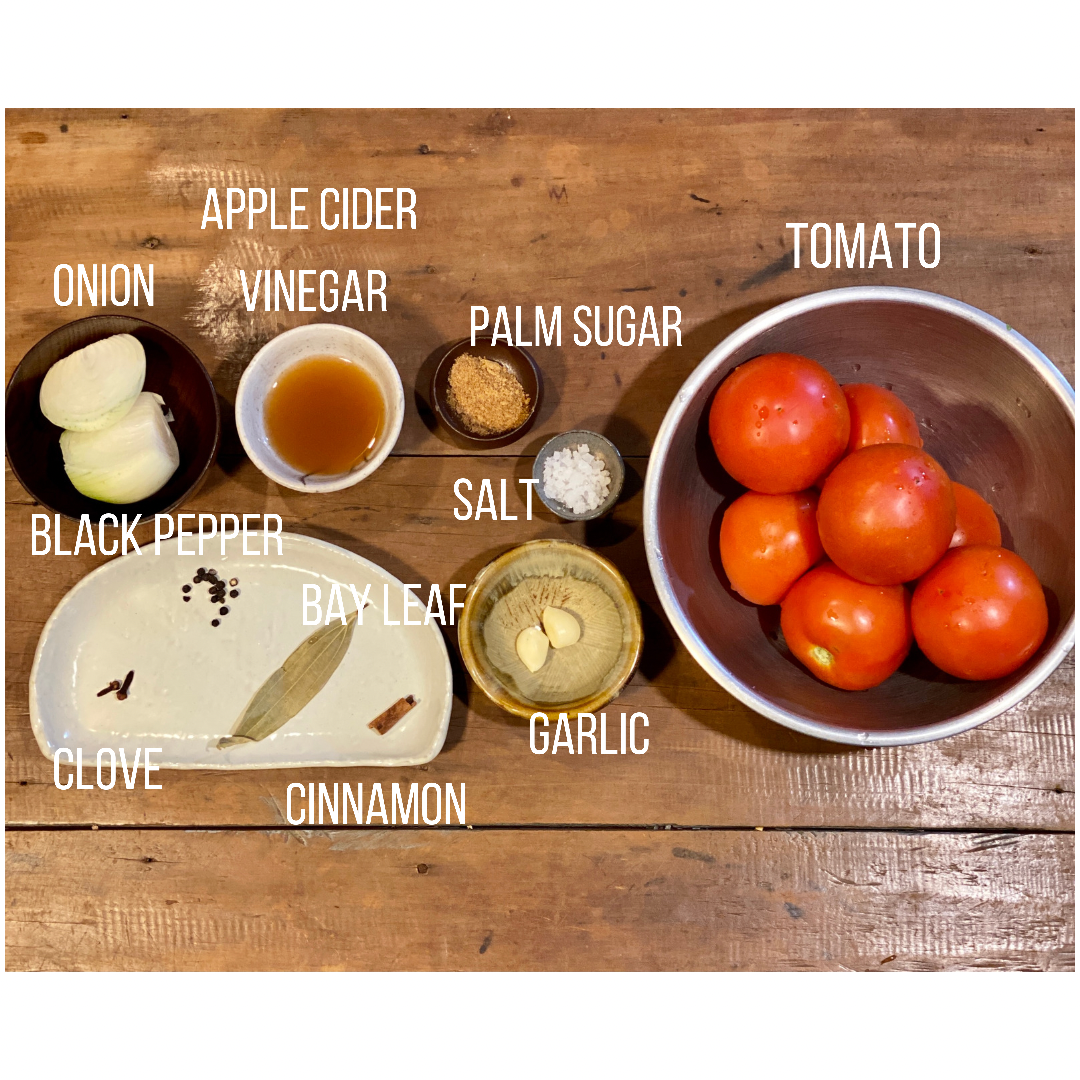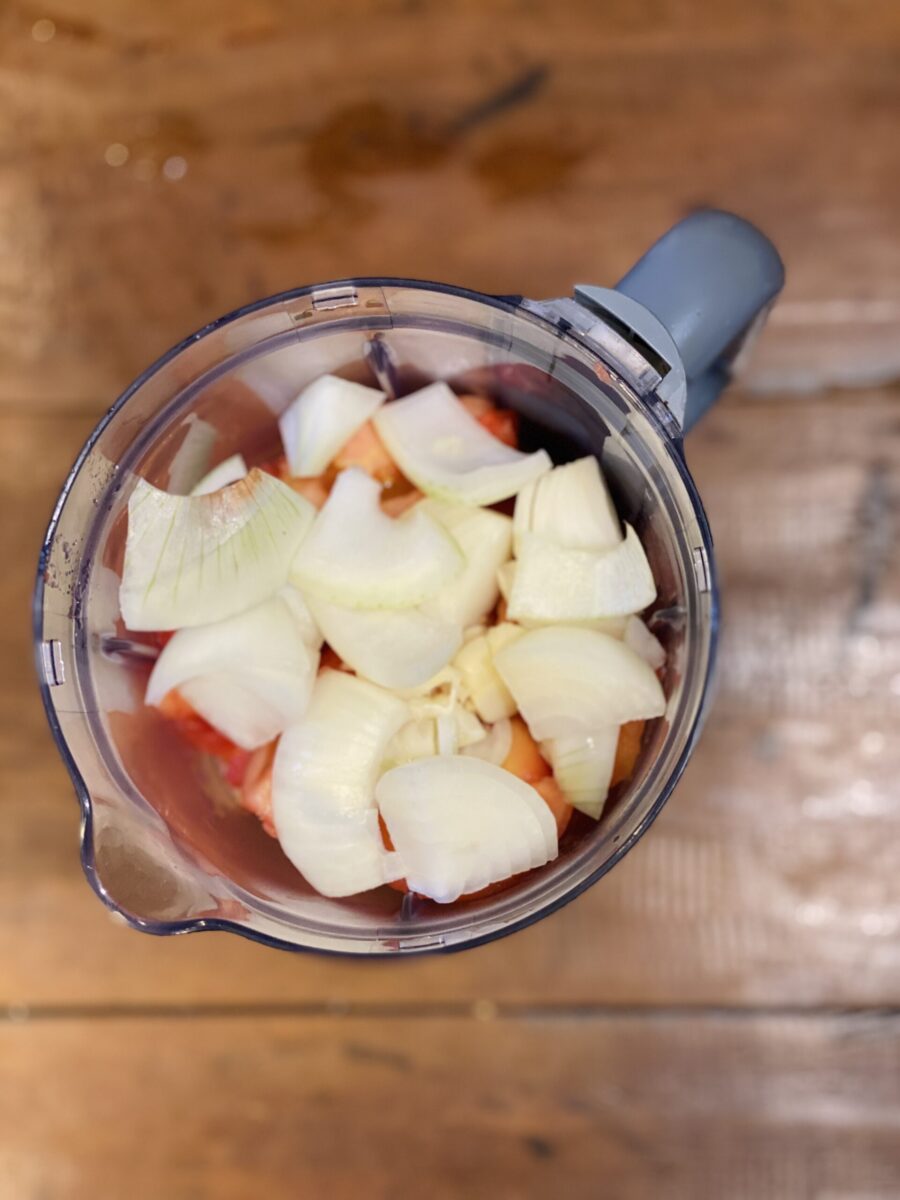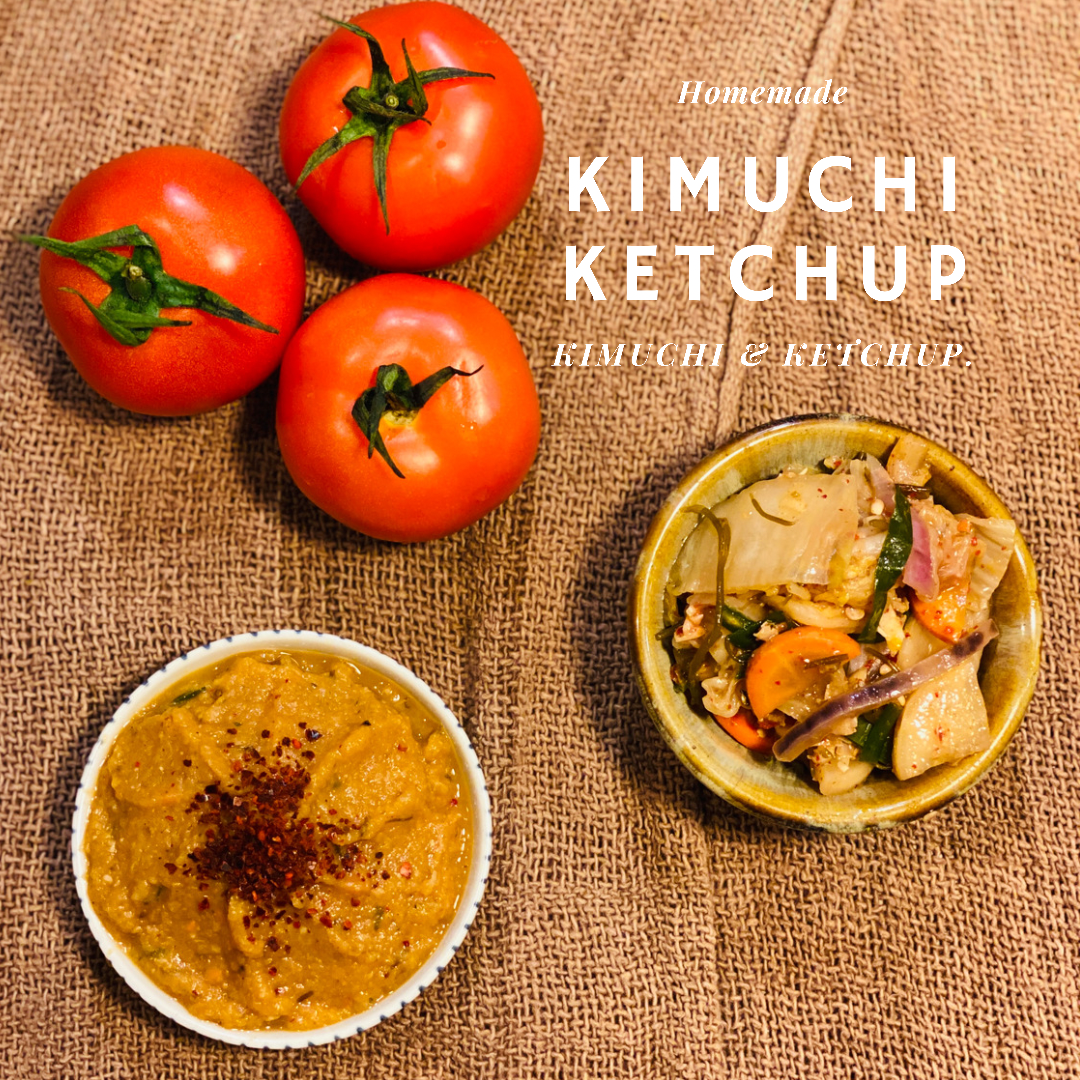 ---
at
 iHerb.com
you can get 5% discount buy from here.
---
Short Video available on Instagram Stories and Highlights.

Don't forget to tag #uguisu_kitchen_plantbased and @uguisu_kitchen_plantbased on Instagram if you remake any of our recipes.
We do love to see your recreations 😉
---
自家製トマトケチャップとキムチケチャップ(V,GF)
市販のケチャップは添加物塗れ。ケチャップを手作りするのは案外簡単です。シンプルで美味しい、トマトケチャップのレシピと、ケチャップとキムチを併せた意外にも癖になる美味しさのキムチケチャップのレシピをどうぞ。
レシピ:
材料 : ケチャップ瓶一本と少し
・トマト 1kg
・玉ねぎ 100g
・ニンニク 10g
・ローリエ 1枚
・クローブ 2粒
・シナモンスティック 2cm
・チリ(お好みで)
・ココナッツパームシュガー 大1/2
・アップルサイダービネガー 大5
・カンポットペッパー 小1
・天然塩 小2
作り方:
1. トマトを湯むきします。トマトのヘタをとり、お尻から十字に切れ目を入れます。お湯を沸騰手前まで沸かしトマトを入れ、皮が剥がれてきたら取り出して、熱いうちに皮を剥きます。⚠️火傷に注意
2. 湯むきしたトマト、玉ねぎ、ニンニクを適当にカットし、ブレンダーに入れよく攪拌します。
3. ペーストになったトマトを鍋に入れ強火にかけます。グツグツとしてきたら、ローリエ、クローブ、シナモン、ペッパー、パームシュガー、ビネガー、天然塩を加え、2/3量程になるまで15分〜煮詰めます。
4. 保存容器に移し、出来上がり。
キムチケチャップ:
お好みのキムチとケチャップを1:1量でブレンダーにかけ、よく混ざれば出来上がり。ポテトに、蒸し野菜に、何にでも合う万能ソースの出来上がりです。是非トライしてね。自家製ヴィーガンキムチのレシピはまたUPします。
トマトの湯むき方法は最後に冷水に浸す方法もありますが、省いてもきれいに剥けるのでお好みの方法で行ってください。
---
●オーガニックアップルサイダービネガー
加熱殺菌なし、過度なフィルターなしで菌が生きたビネガーは身体に良いことづくし。
リンク

●オーガニックココナッツパームシュガー
我が家が最も使う甘味料はこの、ココナッツパームシュガー一択。
リンク
---
インスグラムにて工程をショート動画にしています。ストーリー/ハイライトをご覧ください。