fermented Vegan MAYO(V,GF,SOY FREE,NUT FREE) – made from fermented Brown Rice.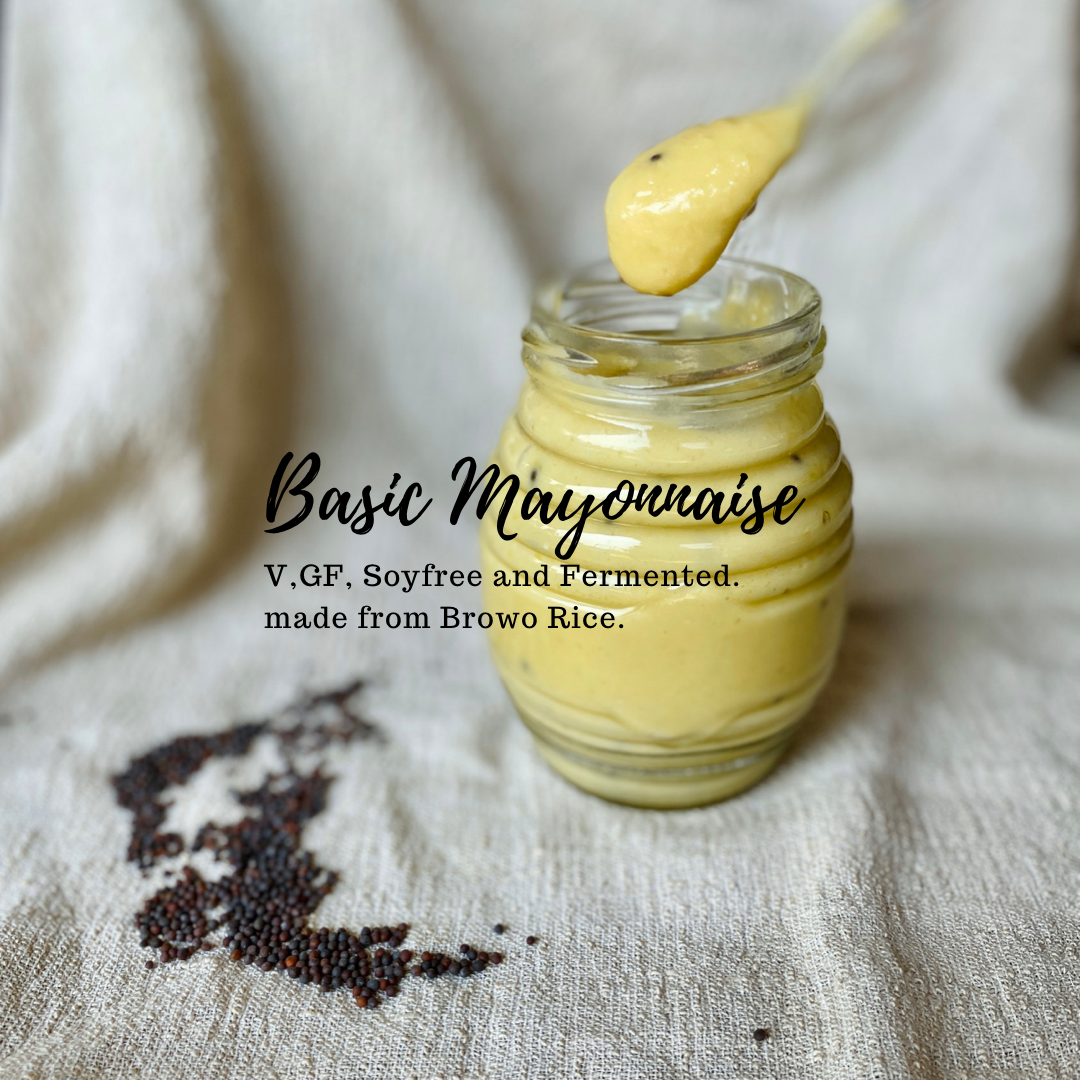 Basic Vegan Mayonnaise made from salted Brown Rice malt. (Shio Koji)
INGREDIENTS:
・100g Shio Koji
・15g Apple Cider Vinegar
・80g Extra Virgin Olive Oil
・1.5tsp Black Mustard Seed
INSTRUCTIONS:
1. Shio Koji, Vinegar and half of Olive Oil in high seed Blender and blended.
2. add another half Olive Oil little by little.
3. add Mustard seed for last.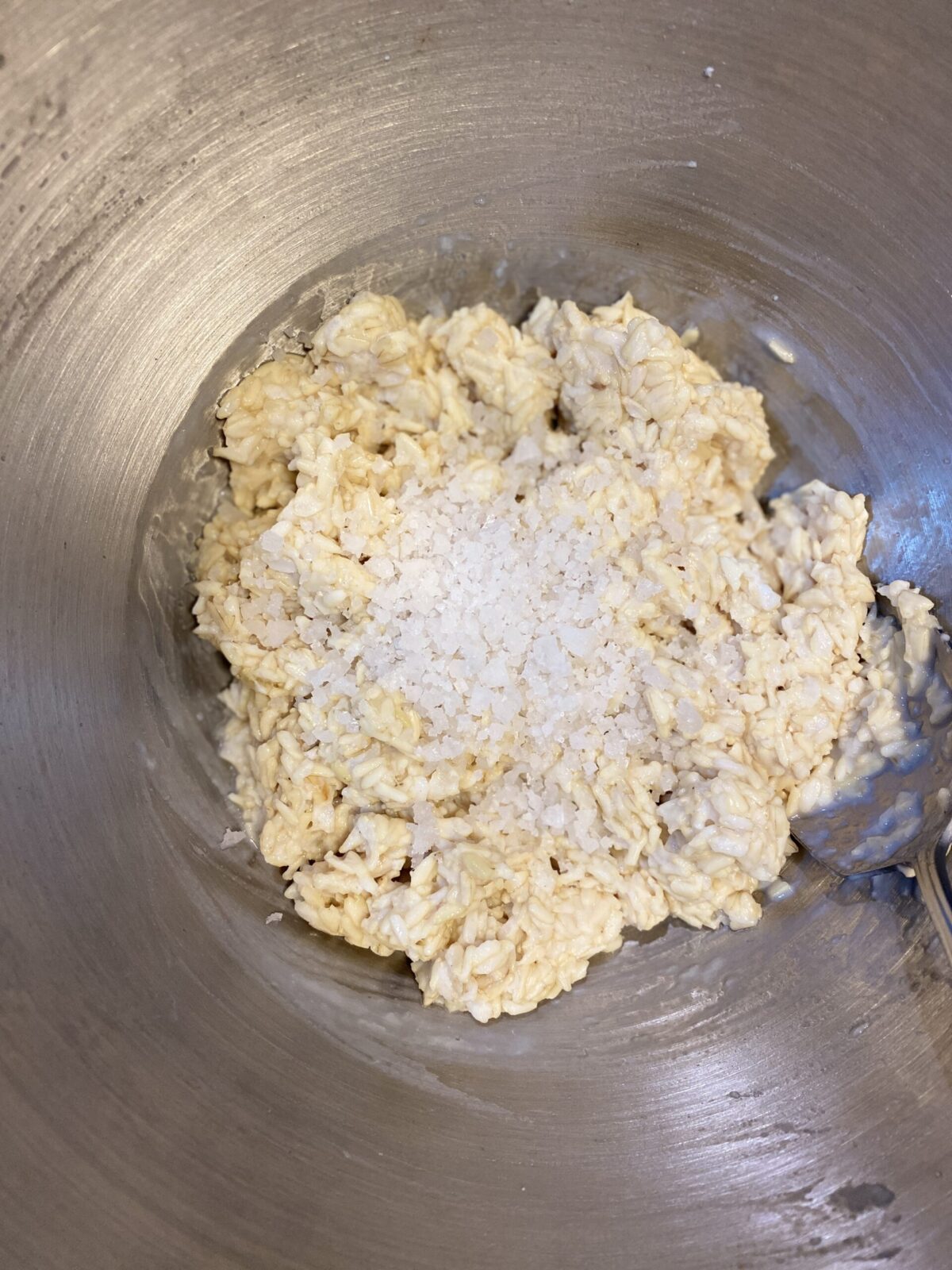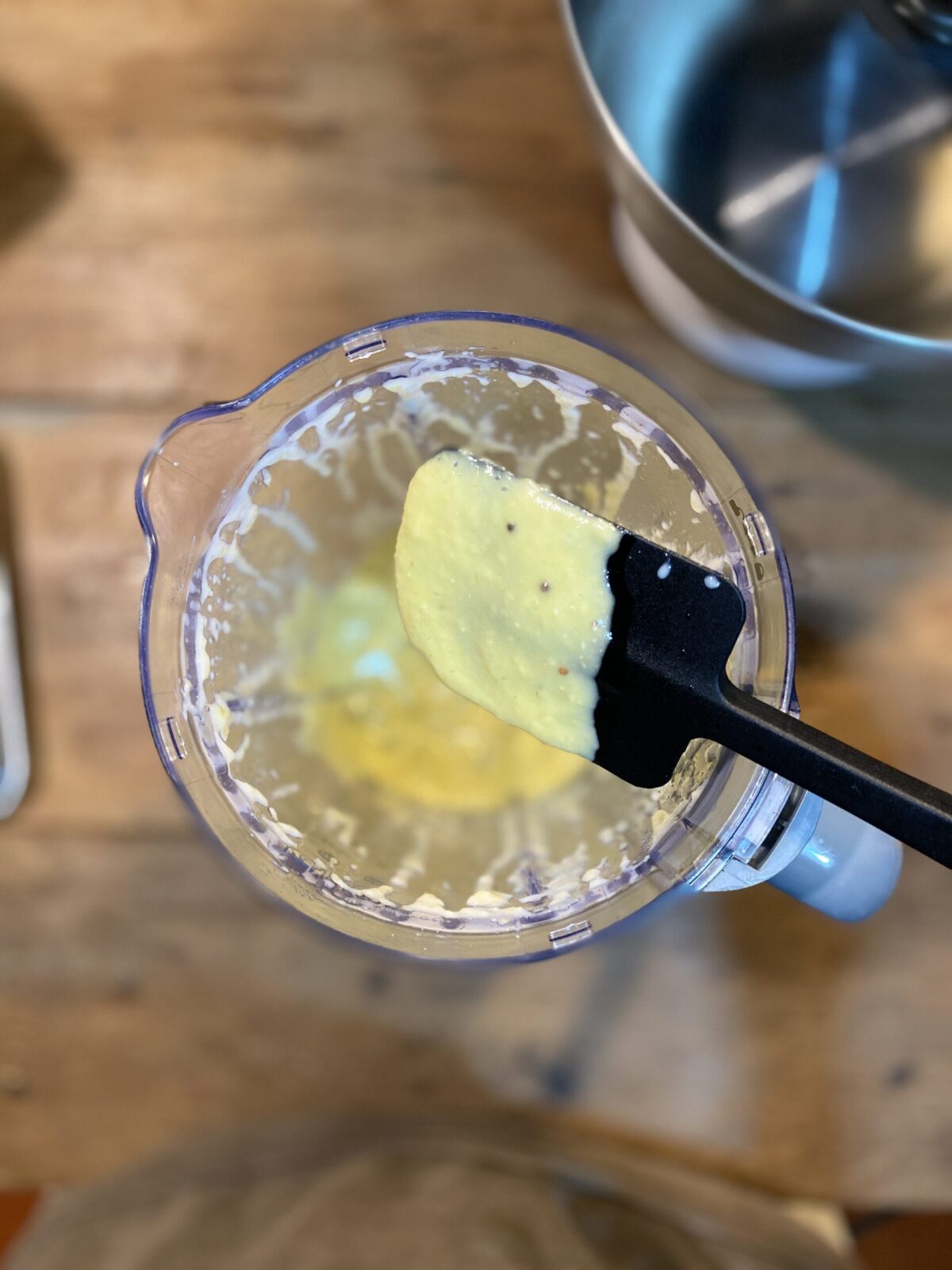 \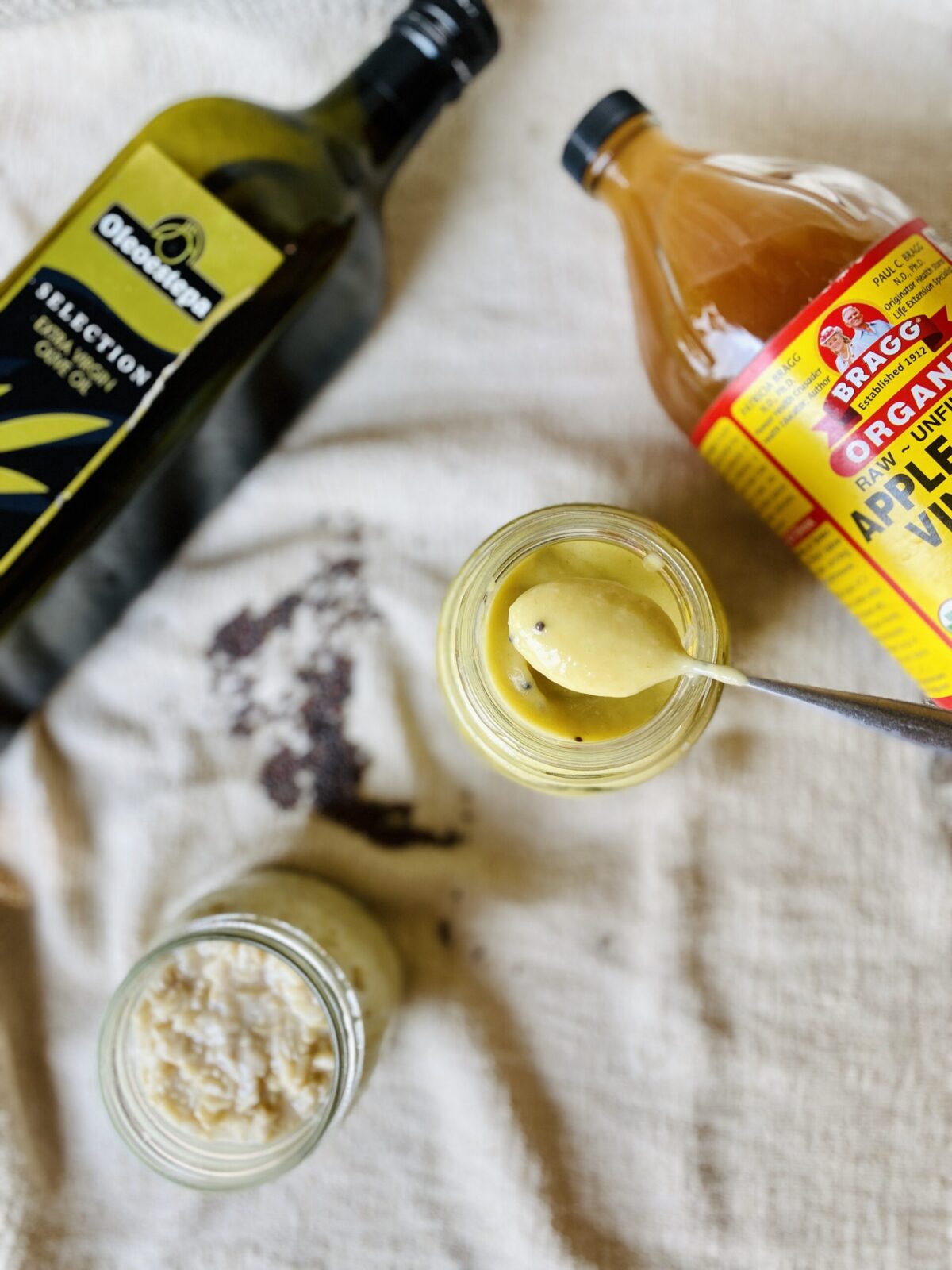 How to make  ☞  "Shio Koji"
you can get "Shio Koji" from @uguisu_sabou if you are in Cambodia! if not, can find Organic Supermarket or Web.
---
Don't forget to tag #uguisu_kitchen_plantbased and @uguisu_kitchen_plantbasedon Instagram if you remake any of our recipes.
We do love to see your recreations 😉
---
塩麹で作る、基本のヴィーガンマヨネーズ。
通常の塩麹でもおいしくできますが、甘酒から作る塩麹の方が甘みが出るのでオススメです。
材料:
・塩麹 100g
・アップルサイダービネガー 15g
・エクストラバージンオリーブオイル 80g
・マスタードシード 小さじ1.5
作り方:
1. 塩麹、ビネガー、オリーブオイルの半量を先にブレンドします。
2. 残りのオリーブオイルを攪拌しながら少しずつ加えます。
3. 最後にマスタードシードを入れます。
ポイント:
通常の塩麹で作る際はしっかりと水分を切った方が、まったりとした仕上がりになります。
リンク
リンク
---
オススメのオーガニック材料をライフジャーナルにて紹介しています。またちょっとした生活に役立つ知恵袋も更新しているので是非、ブックマークしてね。
インスタグラムに投稿する際は、#uguisu_kitchen_plantbased のタグ、@uguisu_kitchen_plantbased を忘れずに!皆様のアレンジ楽しみにしています。
---
Enjoy.