Homemade Probiotics LACTO (Lowest Cost to make own Probiotics)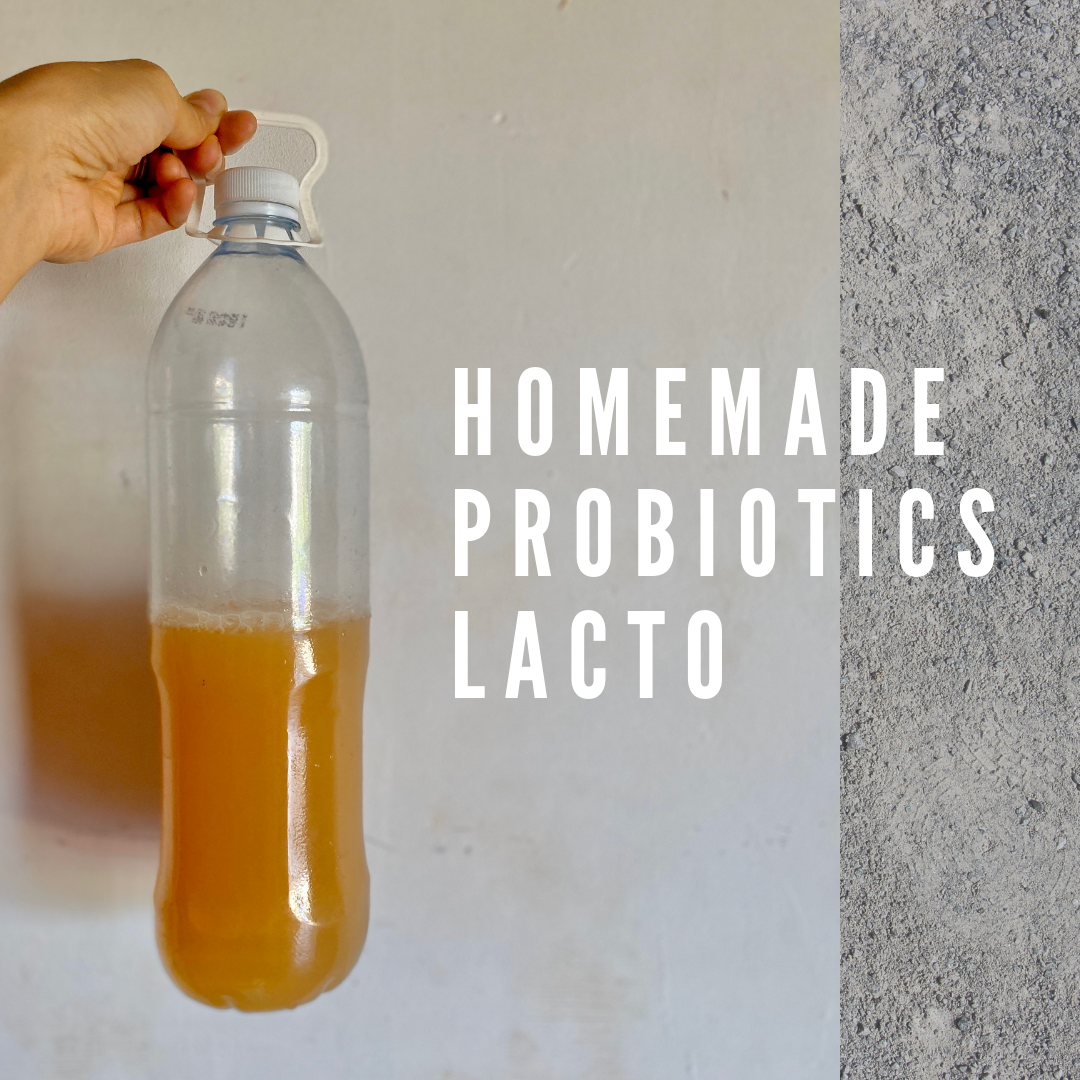 Like a Kefir or Kombucha. Improve your Health. You can easy to make Homemade Probiotics with Low Cost. This Probiotics Recipe is Popular in Japan after FUKUSHIMA. Because this is very Helpful to Protect our Health from nuclear radiation.
INGREDIENTS:
・±500ml Spring Water  (no suit with tap water even if it's filtered)
・4tsp (about 10g) of Good Sugar (Brown Sugar, Palm Sugar may contain much of minerals)
・1tsp Natural Salt
TOOLS:
・1.5-2L Empty Plastic Bottle ( DO NOT use glass bottles. This is very active probiotics so There's a rip of it Burst. When It's ready, you can transfer to glass jar or bottle.)
INSTRUCTIONS:
1. Wash and scratching Brown Rice with Spring Water until water becomes White.
2. strain Rice water. Use this Water DO NOT throw away.
3. put Rice Water, Salt and Sugar to Empty bottle and shake well.
4. keep it in warm area and shake well everyday.
5. after 2-3 days(depend on temperature) having a gas. Then release gas and shake well.
6. after3-4 days check the smell and taste. If you can smell Sour and Lactic taste, you are on truck. If you have Bad smell, not success.
7. after 5 days or so you can feel sour taste. Lacto is ready to use.
NOTE: Keep it in Cool place, Normal temperature or if you worried, in fridge also fine.When Lacto getting small amount, just add fresh Rice Water, 3% of Sugar and a bit Salt then You can keep make it foever.
HOW TO USE:
Drink 🥤 (with Lime and Soda very nice. wth Raw Honey also good.)
Cleaning 🧼 (bath room, toilet…)
Washing (wash your hair, body even your Face. Don't need any Toner after wash with this Probiotics)
Farming 🍅 (this Probiotic have plenty of bacteria)
Bath 🛁 (become smooth skin)
Air Freshener (just spray it)
Fabric Freshener (spray to Fabric remove bad smell)
Pet Freshener 🐶
Fermentation🍞 (Yogurt, Kimchi, Bread…)
Baking 🍪 (use instead Baking Powder use like this)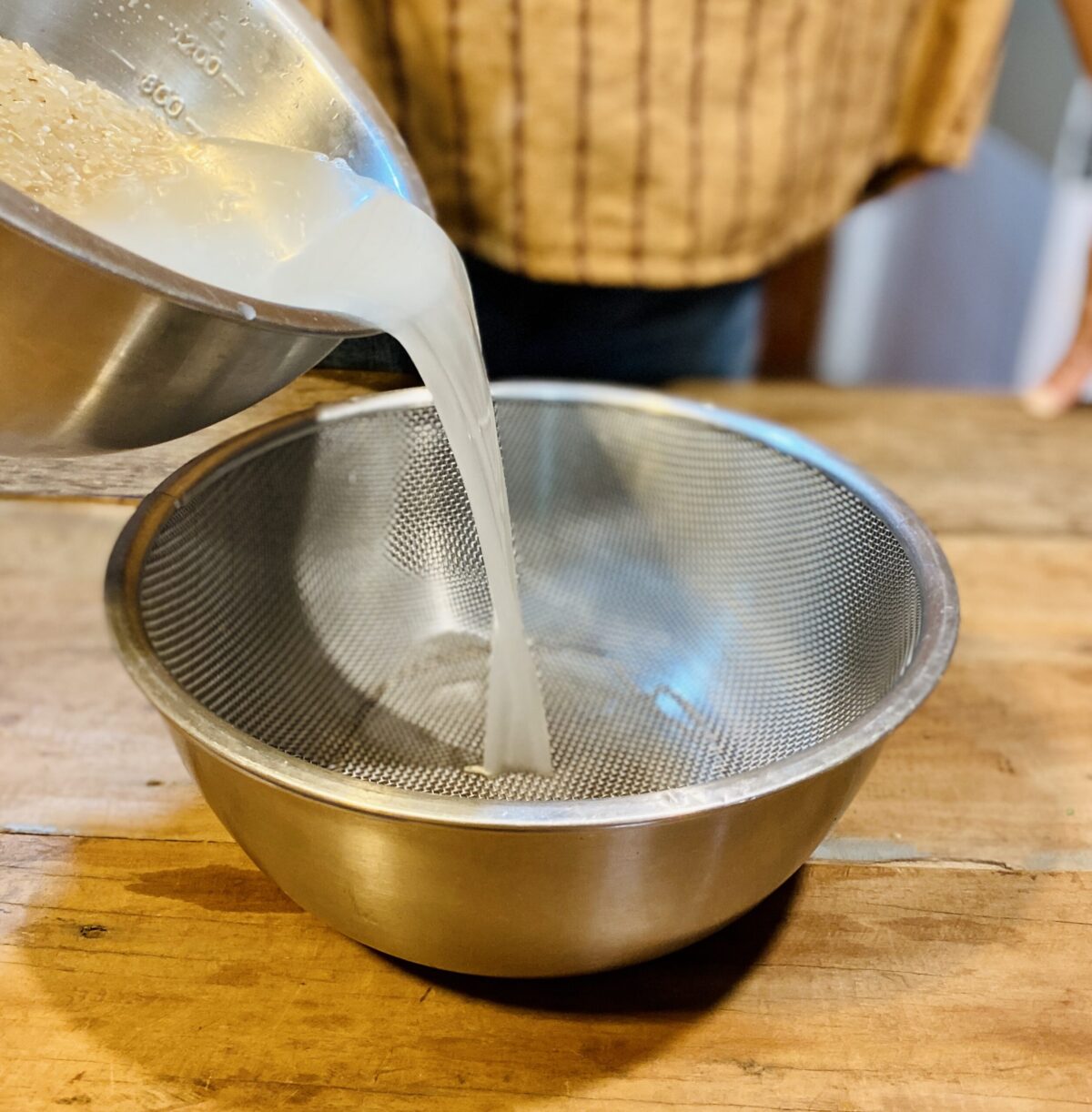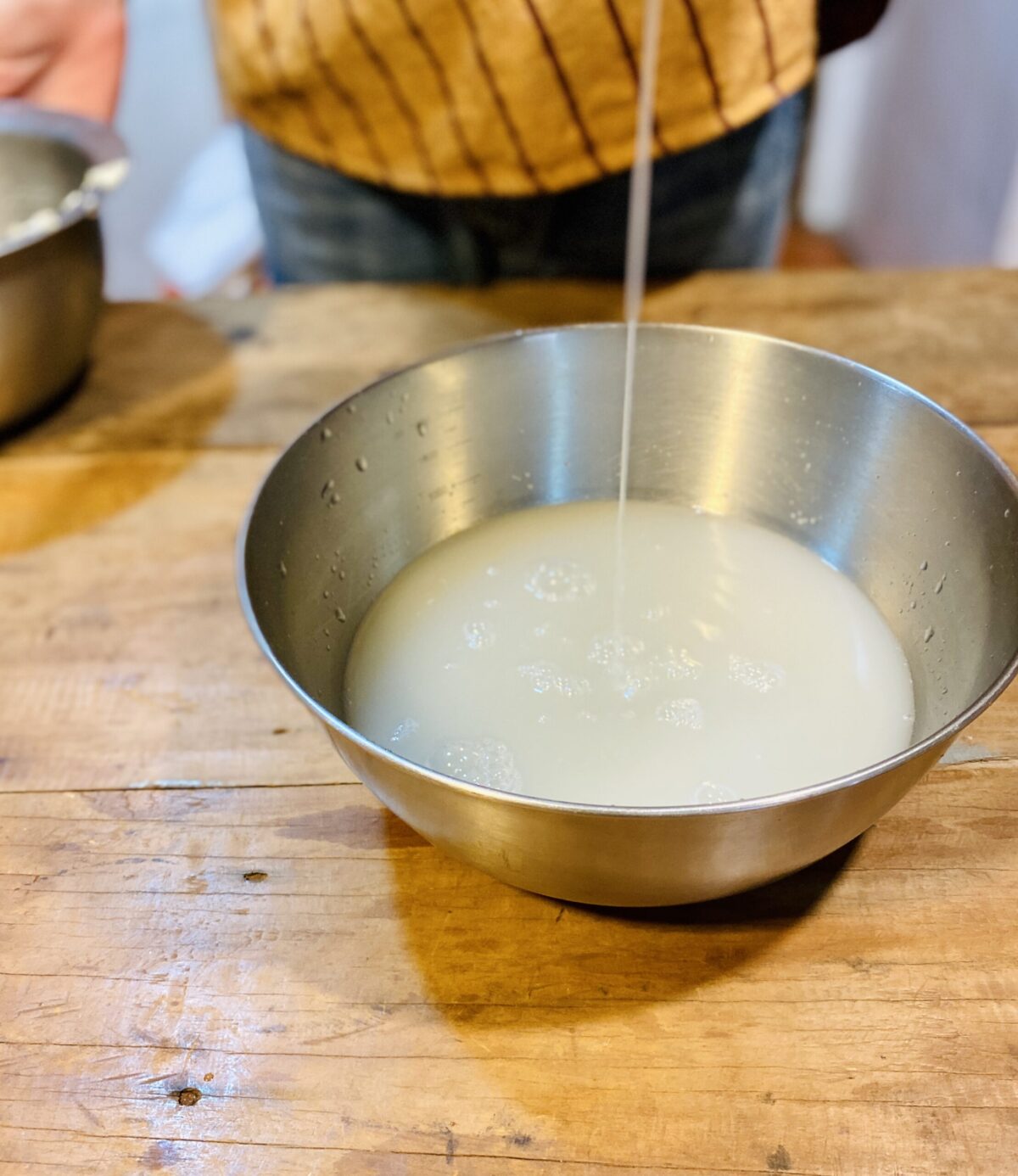 ---
Don't forget to tag #uguisu_kitchen_plantbased and @uguisu_kitchen_plantbasedon Instagram if you remake any of our recipes.
We do love to see your recreations 😉
---
とぎ汁乳酸菌の作り方(玄米)
材料:
・玄米のとぎ汁3−4合分(500ml〜くらい。大体で大丈夫。お米を研ぐ水にもこだわりましょう)
・ミネラル豊富な糖分(理想は黒糖、ココナッツシュガー、ローハニー可)小さじ4(10g程度)
・天然塩 小さじ1
道具:
・1.5〜2Lの空きペットボトル(瓶は破裂の危険があるので使わないでください)
作り方:

1.全てを空きペットボトルに入れて暖かい場所に置きます。
2.毎日シャカシャカと降って、砂糖と塩が溶けるように。
3.数日すると(気候により左右される)容器がパンパンになりますので、そしたら蓋を開けガス抜きをしてあげます。
4.毎日振って、蓋を開けプシュッといえば順調、甘酸っぱい香りがしてきたら完成です。
メモ:減ってきたら水かとぎ汁を足し、餌をあげる感覚で3%程度の糖分と少しの塩分を与えます。たくさん作って寝かせておくと味もマイルドになり美味しくなるようですが、ここカンボジアは常に暑いので長期で寝かせることはしていません。バンバン使って継ぎ足しながら、切らすことなく作っています。出来上がった乳酸菌は涼しいところで常温放置で大丈夫ですが、不安な方は冷蔵庫でも。
使い道:
飲む🥤(レモンとソーダ水で割ると美味しいです。お好みでローハニーをプラスしても)
掃除に🧼(ガラス磨きなどピカピカに)
洗濯に(自然に優しい洗濯、重曹にプラスして)
畑/菜園に🥕(バクテリアが土を健康に、植物の栄養剤に)
お風呂に🛀(乳酸菌ブロでスベスベに)
消臭に(衣類やトイレの消臭にスプレーボトルに入れて)
ペットの消臭に🐶(ペットにもスプレーで吹きかけると消臭に)
発酵に🍞(ヨーグルト、キムチ、パンの発酵に)
膨らし粉の代わりに🍪(重曹と合わせて使えばベーキングパウダーいらず。レシピはこれからupしていきます。)
---
オススメのオーガニック材料をライフジャーナルにて紹介しています。またちょっとした生活に役立つ知恵袋も更新しているのでブックマークをよろしくお願いいたします。
インスタグラムに投稿する際は、#uguisu_kitchen_plantbased &@uguisu_kitchen_plantbased をお願いします。皆様のアレンジ楽しみにしています。
---
Enjoy.