Simple Pomelo Salad(V,GF) – Refreshing Citrus Salad with Cinnamon,Fresh Mint and Kampot Pepper.
Simple Refreshing Salad made by Asian Citrus, Pomelo. you can use any citrus instead pomelo. I recommend juicy one. In Morocco, they have Orange salad which made with cinnamon & mint. very simple but so nice. this salad inspired from that.
Recipe:
INGREDIENTS:
・600g Pomelo or your choice of Citrus
・1 tsp Ceylon Cinnamon
・Fresh Mint 
・Red Kampot Pepper
Method:
1. Peeling the Pomelo. if you can peel off beautifully, looks very good.
2. Place the Pomelo(peel off) to the bowl and sprinkle the cinnamon and add fresh mint. combine.
3. Serves on plate with freshly grounded red Kampot pepper and Enjoy.
add great raw honey, sliced onion… so many way to arrange it. but try first this simple recipe.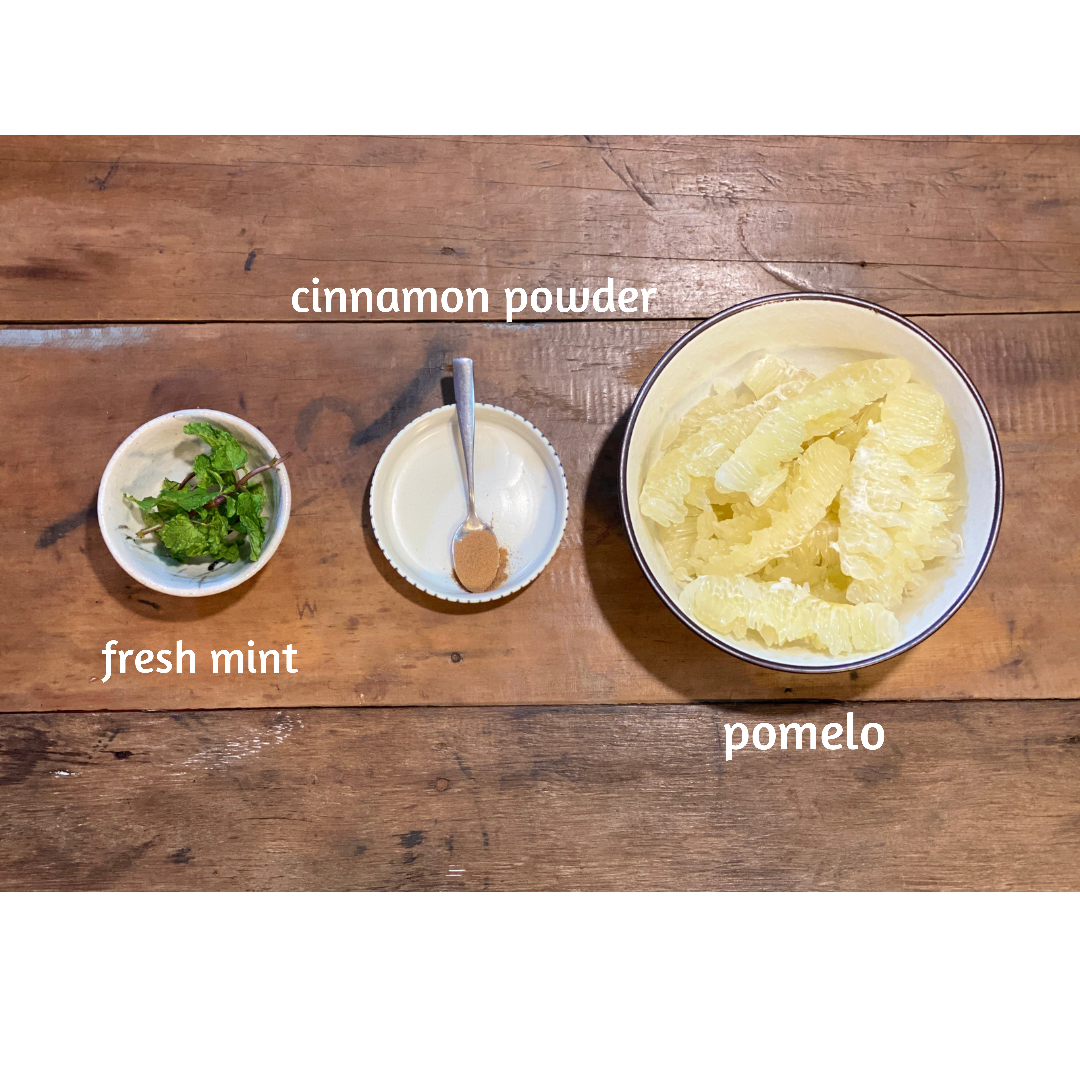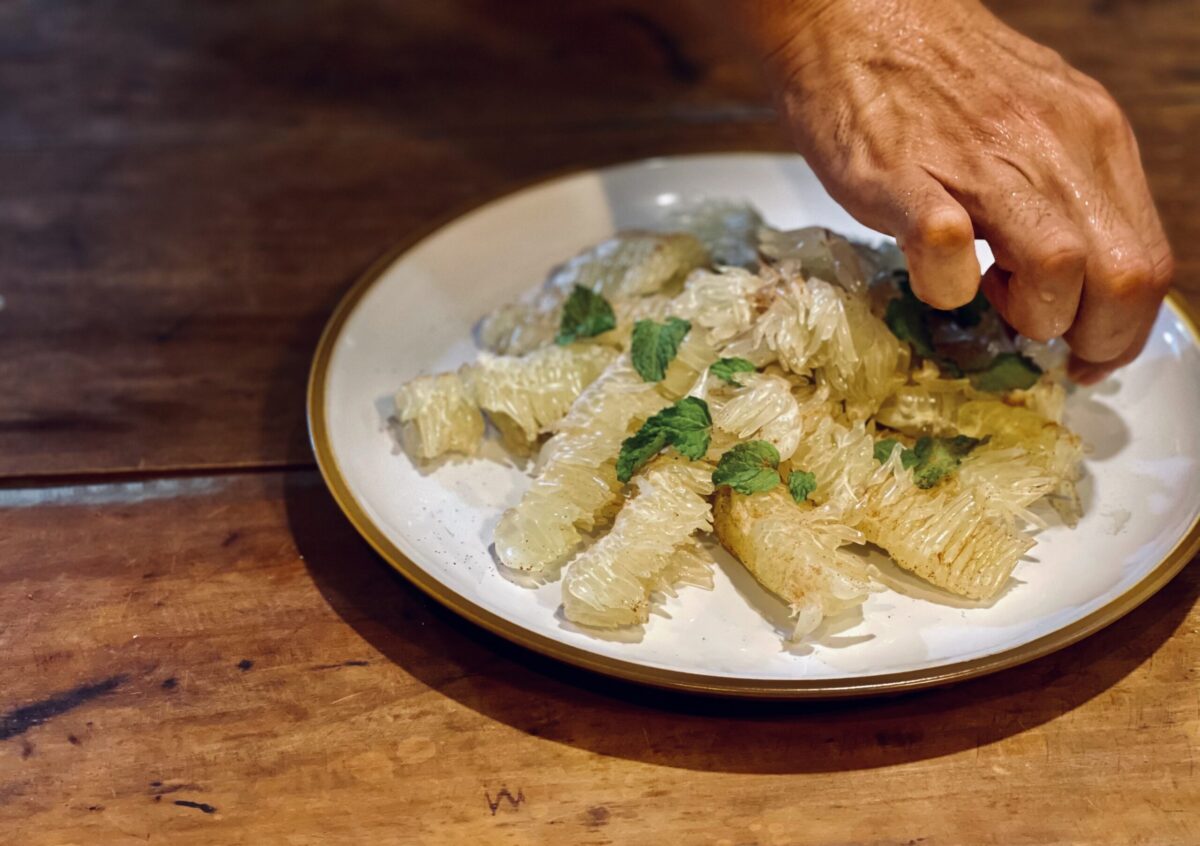 ●Organic Ceylon Cinnamon Powder
●Organic Red Kampot Pepper
---
at iHerb.com
you can get 5% discount buy from here.
---
you can check how to make: on Instagram stories or Highlights.
Don't forget to tag #uguisu_kitchen_plantbased and @uguisu_kitchen_plantbased on Instagram if you remake any of our recipes.
We do love to see your recreations 😉
---
アジアの柑橘ポメロで作るシンプルなサラダ(V,GF)- 他の柑橘で代用可能な万能シンプルレシピ。
アジアを代表する大きめの柑橘ポメロ、日本でいう文旦のような存在です。モロッコではオレンジにシナモンとミントを合わせただけのシンプルな一皿がサラダとして提供されるようですが、そのポメロバージョンです。どんな柑橘でも代用可。プラスαでハチミツを回しかけたり、玉ねぎスライスを加えたり。シンプルだけどおしゃれな一品が出来上がります。
材料:
・ポメロ/文旦/お好みの柑橘 600g
・シナモンパウダー 小1
・フレッシュミント 適量
・カンポットペッパー(赤)適量
作り方:
1.

お好みの柑橘の皮を剥きます。実が綺麗に剥けると、出来上がりが綺麗です。
2.

ボウルに剥き終えた実を入れ、シナモンパウダーをふりかけ、ミントの葉をお好みで適量加え、全体にしっかりとシナモンが馴染むようよく混ぜ合わせます。
3.

お皿に盛り、レッドカンポットペッパーを散らして出来上がり。
とってもシンプルですが、これが美味しいのです。果汁が多めのジューシーな柑橘を選ぶのがオススメ。ここでもカンポットペッパーが登場しますが、こういったフルーツに合わせるのは、完熟胡椒の"赤"がオススメ。シンプルだからこそ、使うもの全てのクオリティを上げると、極上の逸品に仕上がります。シナモンはセイロンシナモンがオススメ!
---
●スリランカ産オーガニックセイロンシナモンパウダー
セイロンシナモンはシナモンの中でも香りのバランスがいいとされている品種です。チャイやスイーツにもオススメ。

●カンボジア完熟胡椒 赤カンポットペッパー
赤胡椒ってどうやって使うの?という声がたまに聞こえますが、こういう時に使います。フルーツやスイーツとの相性抜群です。

 UGUISU SABOU LIFE JOURNAL
誰もが知るTIMES誌に⭐️「普通の胡椒はテーブルワイン、カンポットの胡椒はボルドーワイン」と評される程、クオリティの高…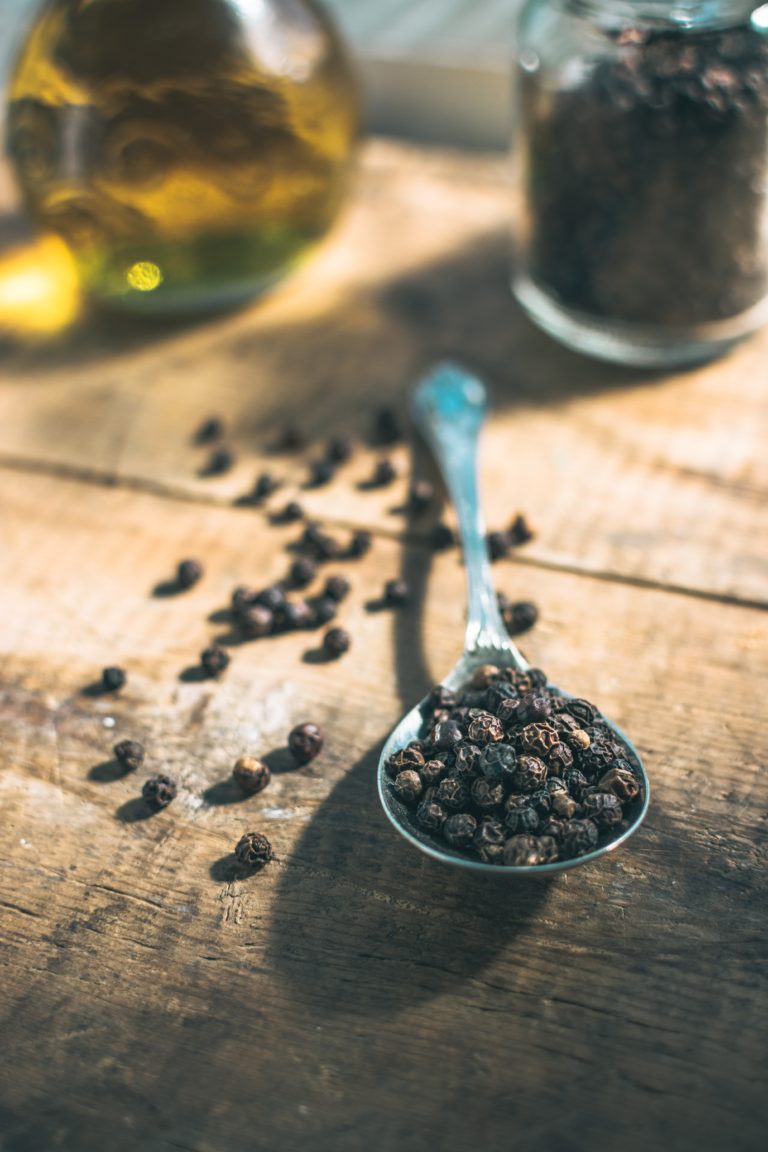 ---
インスタグラムのストーリー/ハイライトに工程のショート動画を載せていますので、参考にしてください。
オススメのオーガニック材料をライフジャーナルにて紹介しています。またちょっとした生活に役立つ知恵袋も更新しているので是非、ブックマークよろしくお願いします。
インスタグラムに投稿する際は、#uguisu_kitchen_plantbased & @uguisu_kitchen_plantbased を忘れずに!皆様のアレンジ楽しみにしています。