Vegan PHO (V,GF) – Simple Healthy Vietnamese Noodle Soup.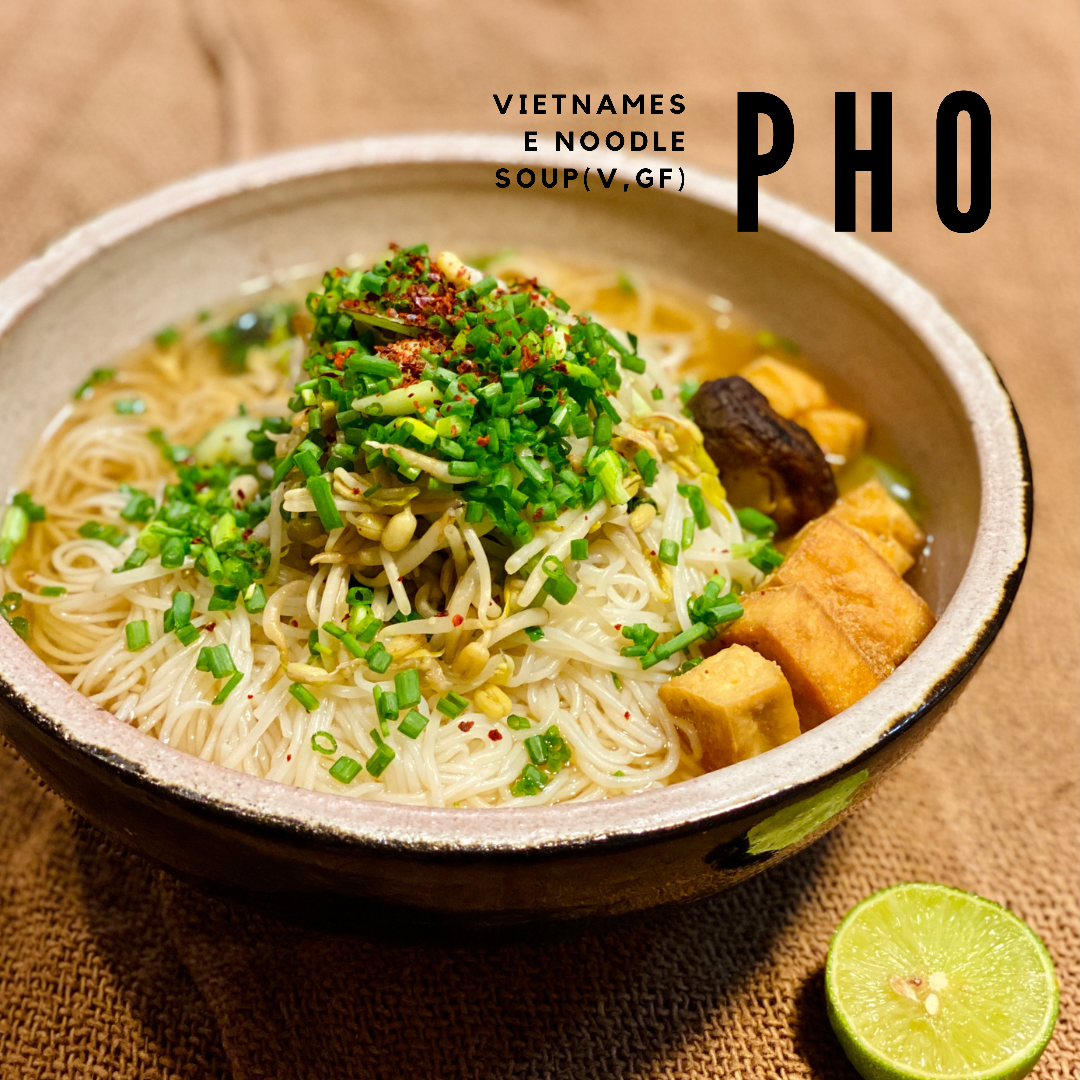 Healthy Vegan Noodles, PHO made by Shiitake soup.
Recipe:
INGREDIENTS : serving 3-4
for Soup:
・2-3 small Shiitake Mushrooms
・1.25L Spring Water
・15g Coriander Root
・75g Grated Onion
・10g Grated Ginger
・4g Chopped Garlic
・10g Organic Coconut Palm Sugar
・10-15g Natural Salt
・1 tsp Chinese Five Spices
・15g Gluten Free Soy Sauce
・1 tsp Crushed Kampot Black Pepper

・your choice of Rice Noodles
Topping:
・your favorite Veggies
・Bean Sprout
・Coriander leaf
・Chives
・Chili Flakes
・Lime/Lemon Juice

INSTRUCTIONS:
1. Prepare the Shiitake broth. Soaked Shiitake in Spring Water(include Recipe)for overnight in Refrigerator.
2. Making Soup. all the Soup Ingredients to the Big pot and boiling.
3. Boiling the Noodles while making soup. and set aside.
4. When the soup Boiled, keep boiling 2-3min then Strain it.
5. Sauté your choice of  Veggies(I choose Bok Choy(Chinese Cabbage) )and Bean Sprout. and set aside.
6. In the Bowl, put Noodles, sautéd Veggies and pour Soup over Noodle and Veggies. Sprinkle your favorite Topping and dash of Lime Juice, Enjoy.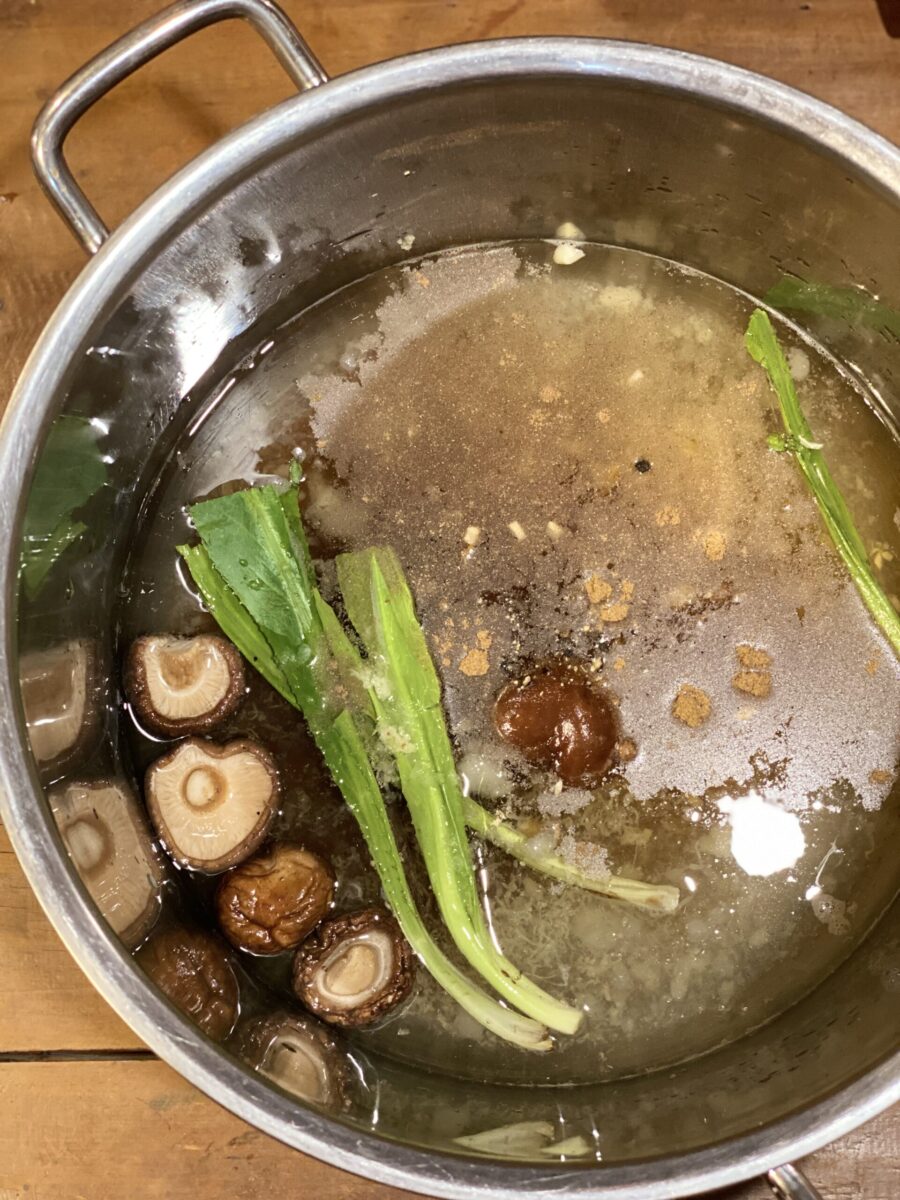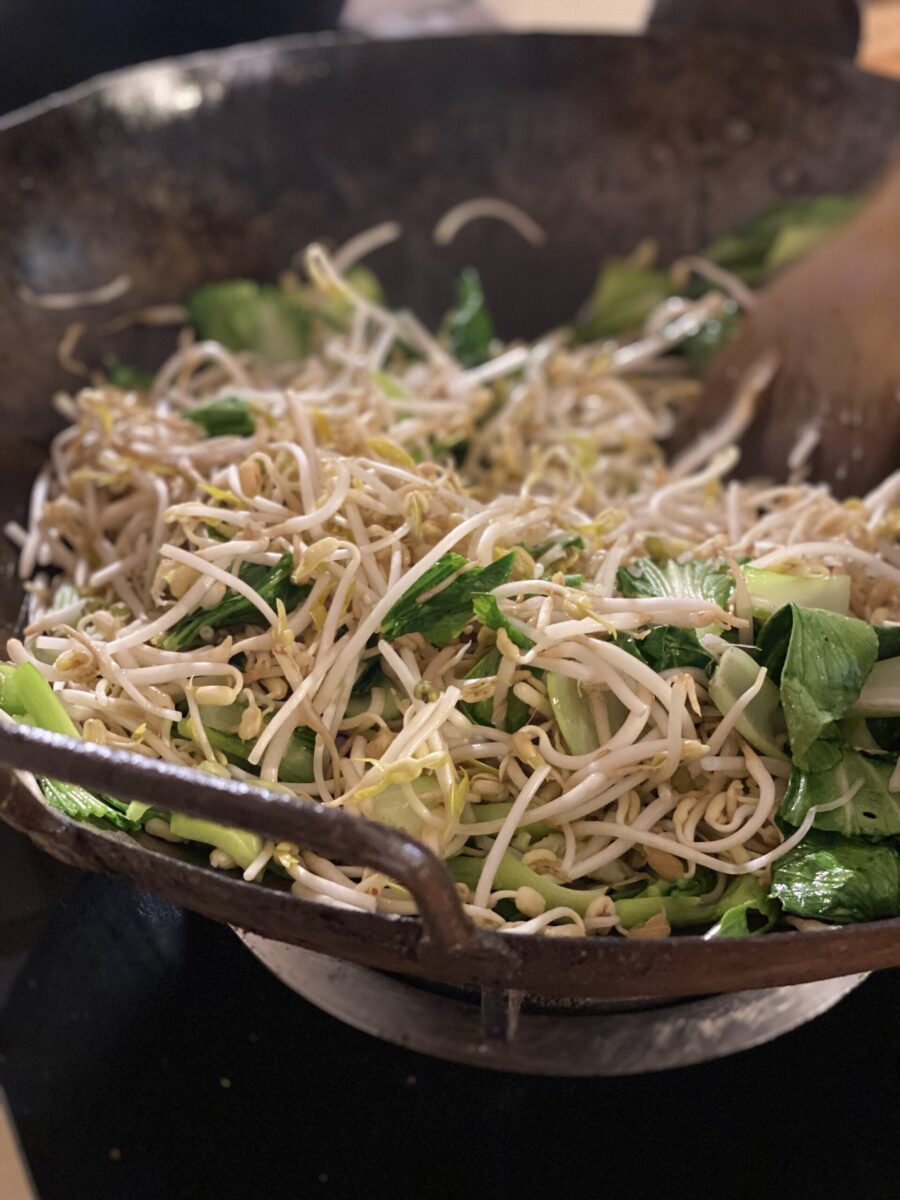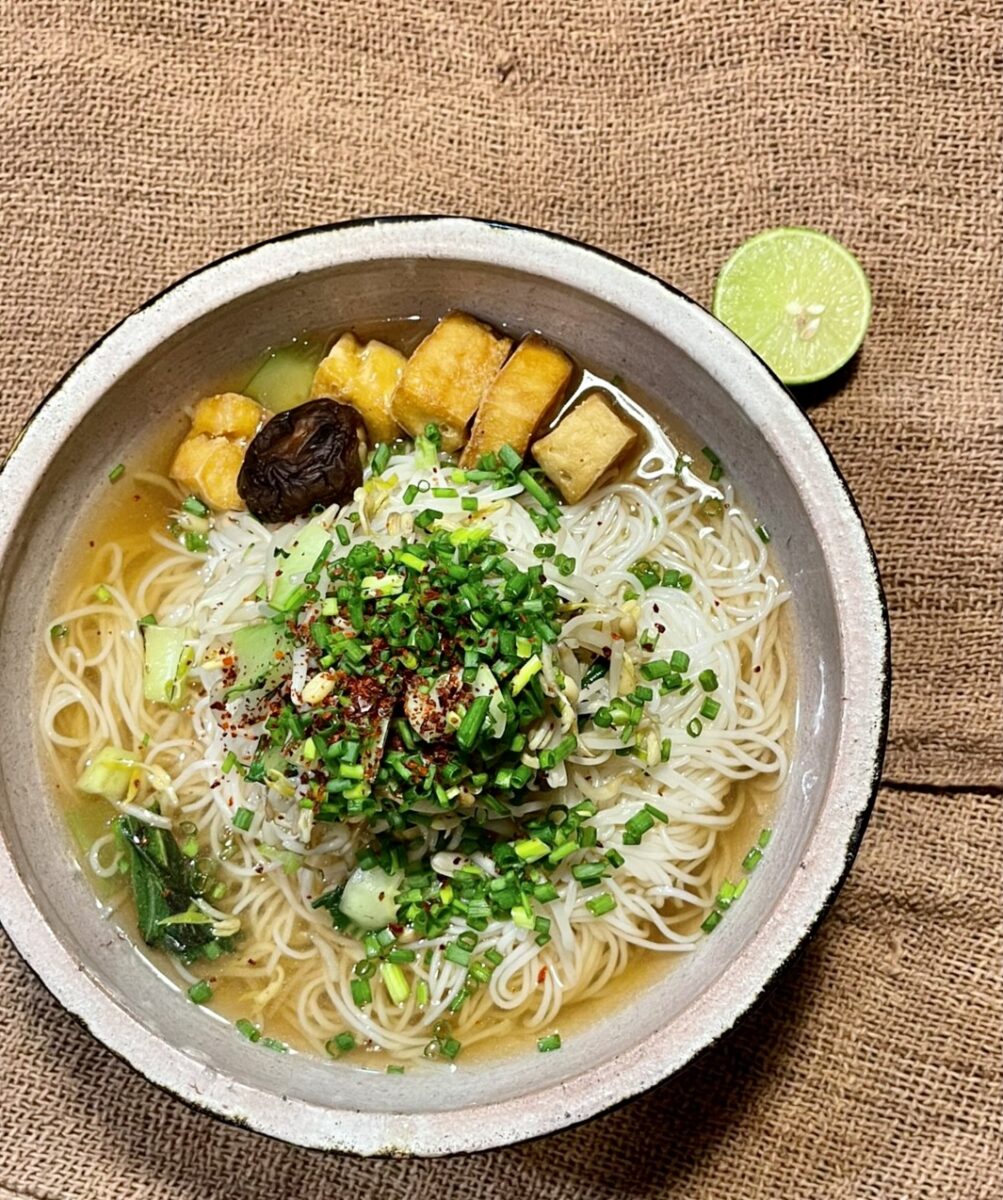 ---
at
 iHerb.com
you can get 5% discount buy from here. if you're first time shopping at iHerb, get $5 discount!
---
Short Video available on Instagram Stories and Highlights.

Don't forget to tag #uguisu_kitchen_plantbased and @uguisu_kitchen_plantbased on Instagram if you remake any of our recipes.
We do love to see your recreations 😉
---
ヴィーガンフォー – さっぱりヘルシー、ベトナムの米ヌードルスープ
ベトナム料理といえば、フォーと生春巻き。本場は鶏か牛肉の出汁をとってスープを作りますが、今回はヴィーガンバージョンにアレンジして、椎茸スープを使います。ライムをたっぷり絞って香菜と食べるフォーは最高に美味しい!どこか少し、"にゅうめん"のような。そんなさっぱり感です。
レシピ:
材料 : 3〜4人前
スープ:
・椎茸 小さめ2〜3個
・水 1.25L
・玉ねぎ(すり下ろす)75g
・生姜(すり下ろす)10g
・ニンニク 4g
・グルテンフリー醤油 15g
・塩 10〜15g
・ココナッツパームシュガー 10g
・カンポットブラックペッパー 小1
・五香粉 小1
・パクチーの根 15g
トッピング:
・お好みの野菜
・もやし
・ネギ/ワケギ
・パクチーの葉
・チリパウダー
・柑橘の絞り汁
作り方:
1. 椎茸出汁をとります。水(分量内)に椎茸を入れ、冷蔵庫で一晩置きます。
2. スープを作ります。大鍋にスープの材料全てを入れ、煮立てます。
3. スープを作っている間に麺を茹で、ザルにあげておきます。
4. スープが煮立ったら、そのまま2-3分煮て、ザルで越しておきます。
5. トッピングの野菜(今回は青梗菜ともやし)を軽く炒め、お皿に移しておきます。
6. 盛り付けます。深皿に麺、炒めた野菜を入れ、スープを注ぎます。お好みでネギ、パクチー、チリなどをトッピングしお好みの柑橘類を絞って出来上がり。
---
●オーガニック、グルテンフリーのたまり醤油
通常醤油には小麦が使われますが、大豆だけで作られた醤油はとてもおいしいです。

●オーガニックココナッツシュガー
ココナッツ/パームシュガーはお料理に使っても全くクセがないのでオススメ。是非取り入れてみてください。オススメの甘味料です。
●オーガニックカンポットペッパー
香り高く仕上げるには必須のカンポットペッパー、普通の胡椒では出せない味が出ます。
 UGUISU SABOU LIFE JOURNAL
誰もが知るTIMES誌に⭐️「普通の胡椒はテーブルワイン、カンポットの胡椒はボルドーワイン」と評される程、クオリティの高…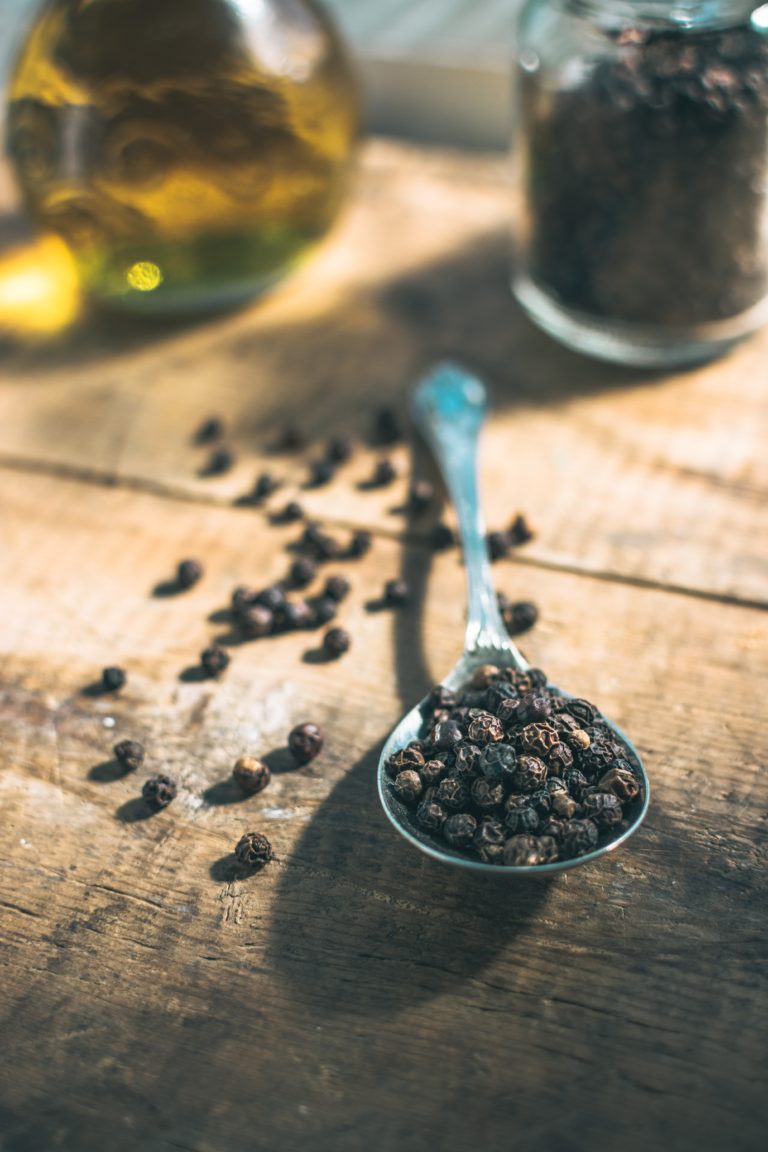 五香粉に関しては、オーガニックがiHerbにあります。その他オススメスパイスも一覧にしているのでご覧ください。五香粉はFive Spiceというやつです。角煮なんかに使うスパイスです。
☝︎こちらから入ると自動的に5%割引に。初めての方は$5割引です。
---
インスグラムにて工程をショート動画にしています。ストーリー/ハイライトをご覧ください。