Green Potage(V,GF,SOY FREE) – Mustard Spinach & Chives.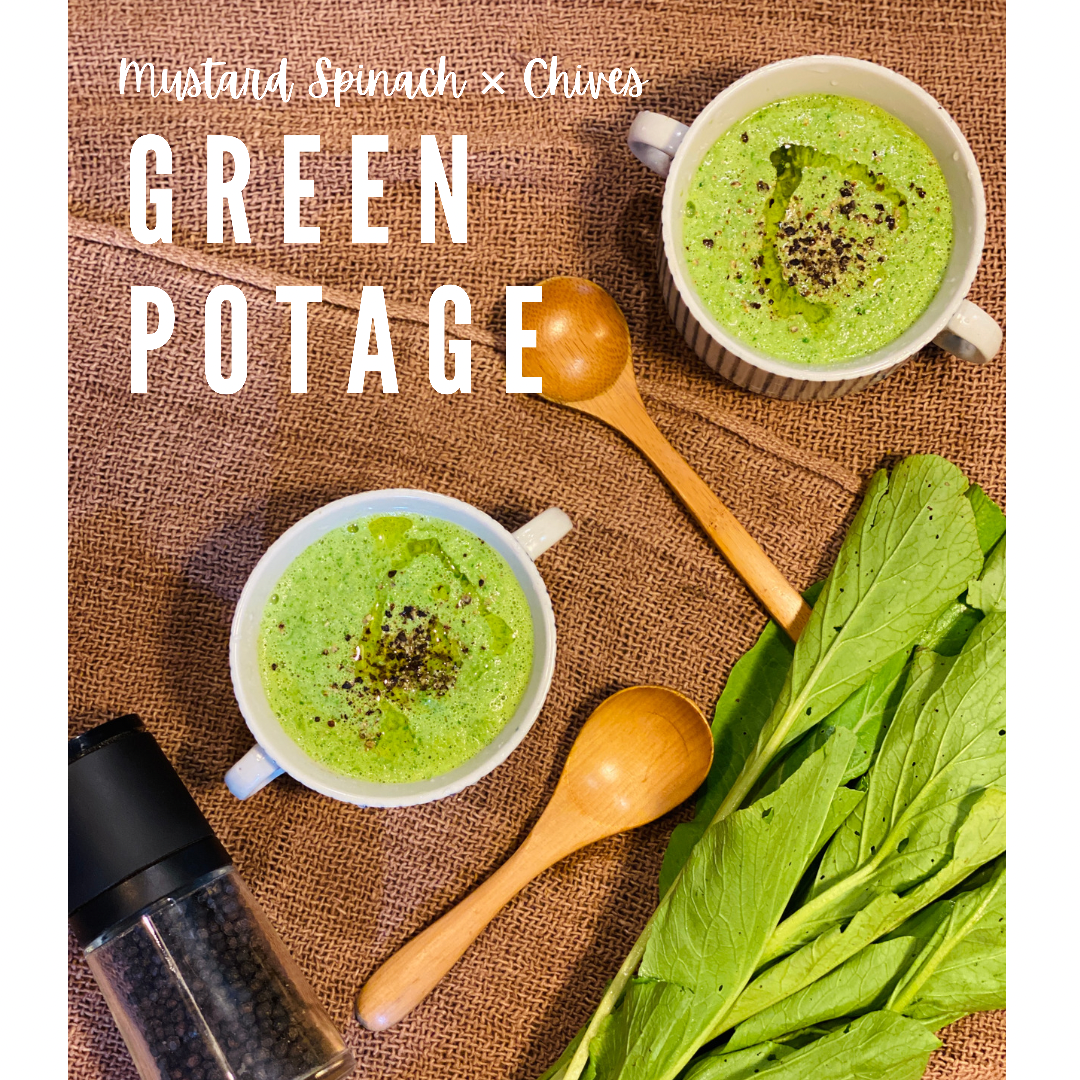 easy and quick Creamy Soup Recipe. we suggest add some mooring powder be more healthy potage!
Recipe:
INGREDIENTS: serving 3 
・150g Mustard Spinach
・50g Chives
・350ml Coconut milk
・2 tsp Natural Salt
TOPPING:
・Kampot Black Pepper
・Extra Virgin Olive Oil
INSTRUCTIONS:
1. Set up the Steamer and steam Mustard Spinach & Chives in medium until bright color.
2. when the veggies are getting cool, Place all Ingredients to the Blender and Blend them until smooth.
3. serve in cup, sprinkle the kampot black pepper and dash of Extra Virgin Olive Oil. Enjoy!
If you can get Fresh Coconut Milk, try to make with Fresh. Definitely Delicious.
NOTE:
when you steamed Veggies, don't steam in high heat. slowly steamed in a low heat, veggies are more Sweet and become a savory Potage.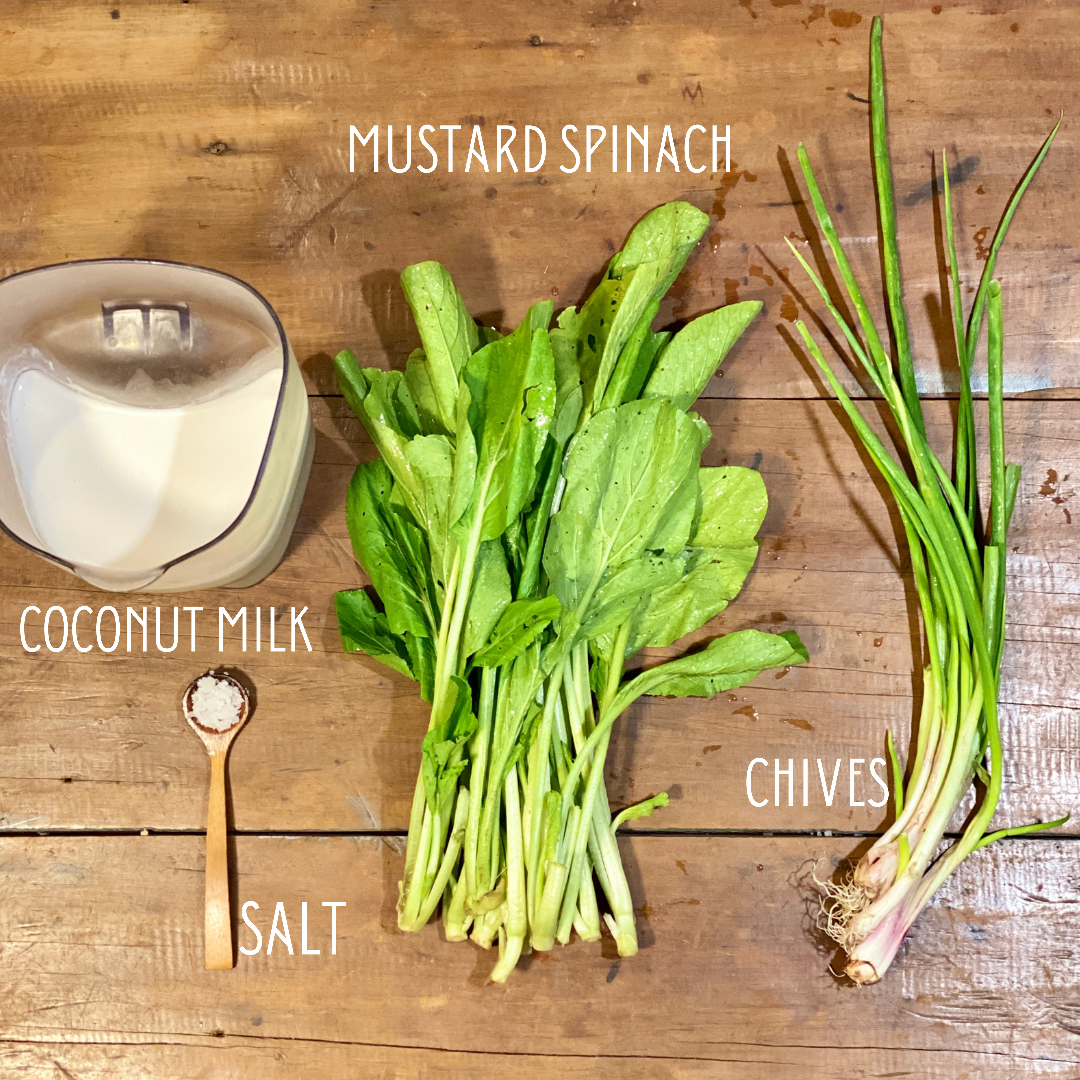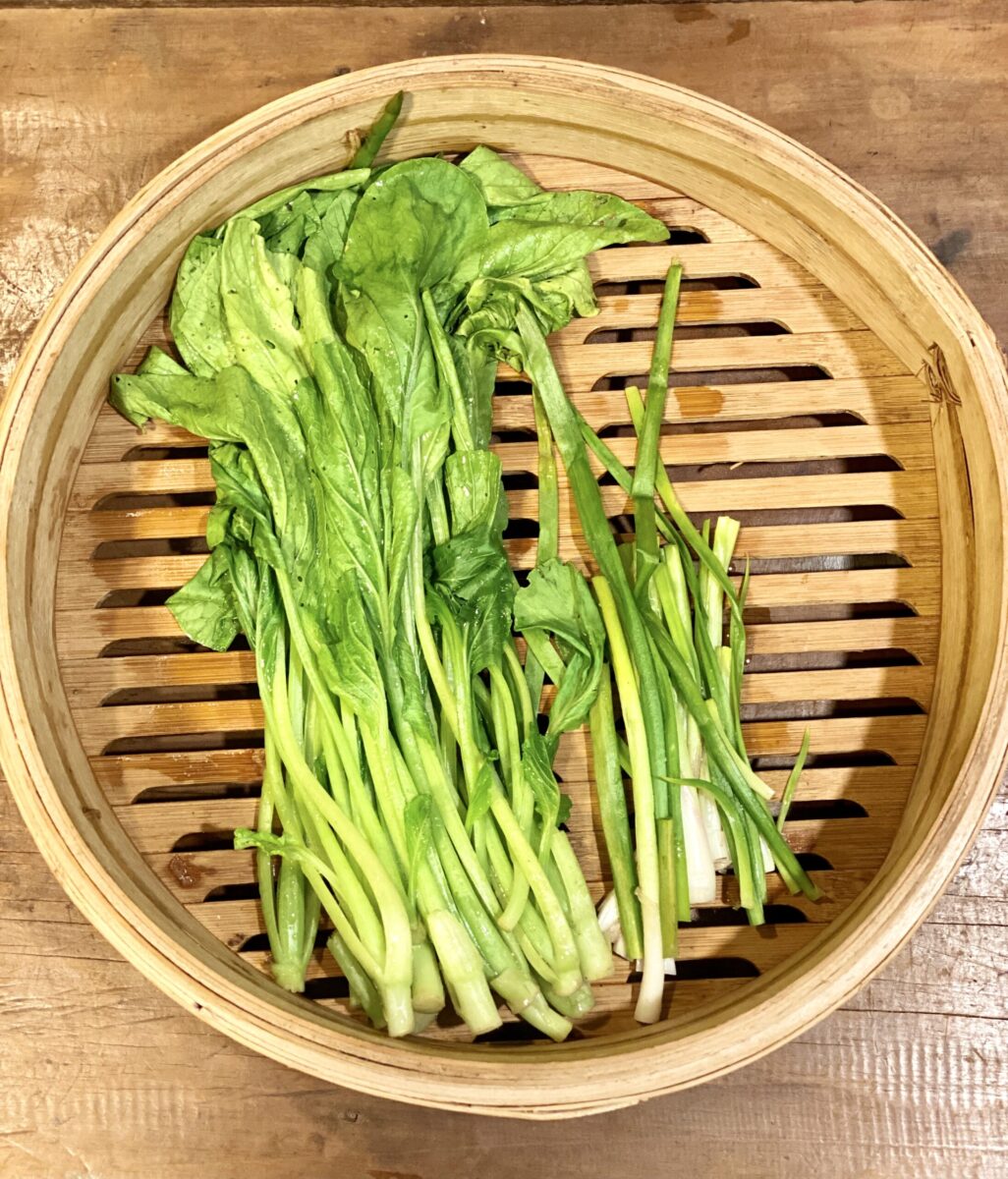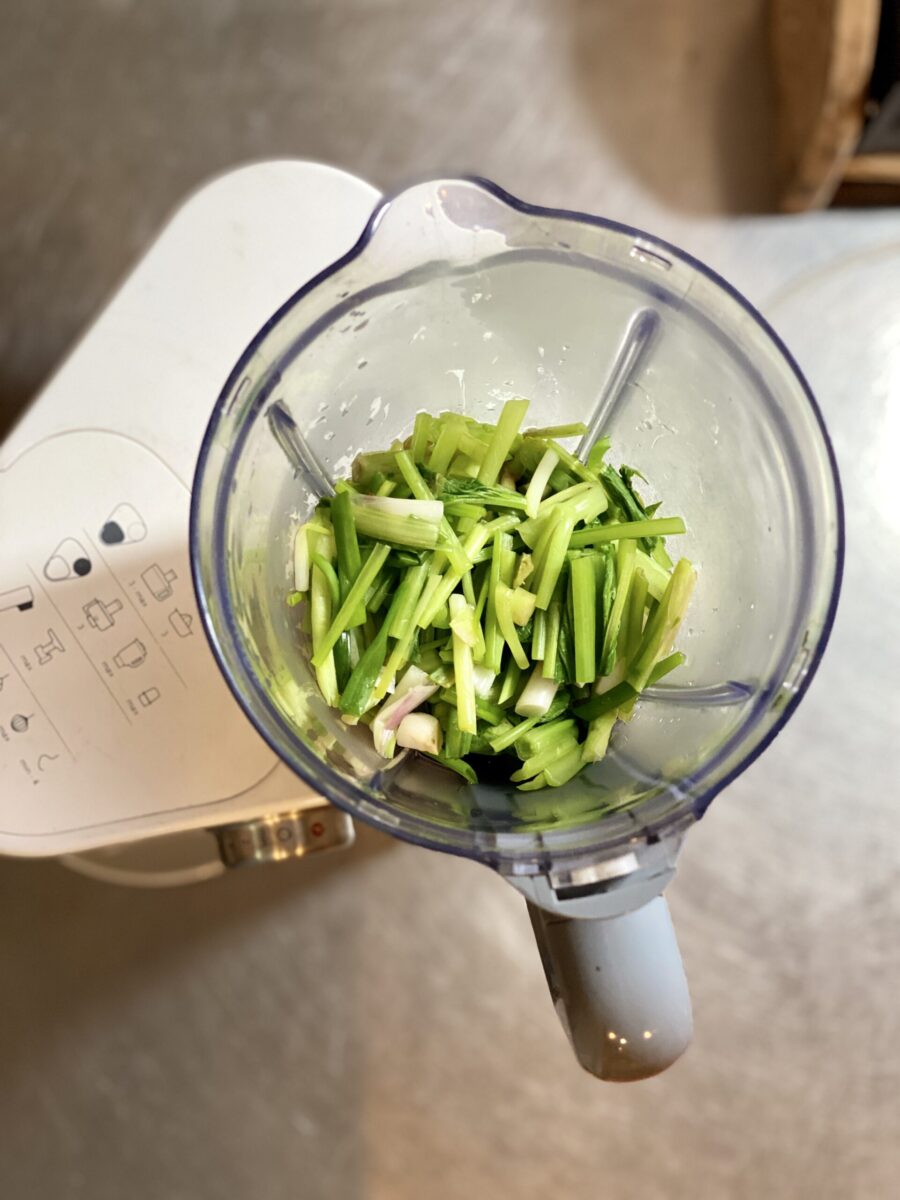 you can also arrange made with the other plant milk instead coconut milk. find your best.
click here to buy
・Organic Extra Virgin Olive Oil from Greek
・Organic Coconut Milk Powder(made from only coconut)
at iHerb.com 
you can get 5% discount buy from here or if you're first time shopping at iHerb, $5 discount!
---
you can check the short video on Instagram
Don't forget to tag #uguisu_kitchen_plantbased and @uguisu_kitchen_plantbasedon Instagram if you remake any of our recipes.
We do love to see your recreations 😉
---
小松菜とアサツキのポタージュ(V,GF、SOY FREE)
大人も子どもも大好き、簡単濃厚クリーミーなポタージュスープです。南瓜のポタージュのアレンジバージョン、ココナッツミルクで作るポタージュ。ココナッツミルクがおいしいので、余計なことは必要なし、味付けは塩だけ。日本では難しいとは思いますが、手に入る方は是非、フレッシュココナッツミルクで作ってくださいね。美味しさが格段に上がります。
材料:3人前
・小松菜 150g
・アサツキ/小葱/ネギ 50g
・ココナッツミルク 350ml
・天然塩 小2
トッピング:
・カンポットペッパー(黒)
・エクストラバージンオリーブオイル
作り方:
1. 蒸し器をセットします。蒸気が上がった蒸し器に小松菜とアサツキを入れてきれいな色になるまで蒸しあげます。
2. 蒸した野菜が冷めたら、ブレンダーに全ての材料を入れ滑らかになるまで攪拌します。
3. 器に盛り、カンポットペッパーとエクストラバージンオリーブオイルを回しかけてどうぞ。
※ココナッツミルクでなくてもお好みの植物ミルクでも美味しく作ることができます。
NOTE:
野菜は低温でゆっくり蒸すことにより甘味が出るので是非、低温蒸しを。甘味の効いた美味しいポタージュに仕上がります。
●ココナッツミルクは酸化防止剤や増粘剤不使用のものを選びましょう。

●オリーブオイルは偽物で溢れかえっています。是非、本物を。

---
インスタグラムに工程をショート動画にして載せています。ストーリー/ハイライトをご覧ください。
オススメのオーガニック材料をライフジャーナルにて紹介しています。またちょっとした生活に役立つ知恵袋も更新しているのでブックマークをよろしくお願いいたします。
インスタグラムに投稿する際は、#uguisu_kitchen_plantbased & @uguisu_kitchen_plantbased を忘れずに!皆様のアレンジ楽しみにしています。
---
Enjoy.