Carrot Jackfruit rapé(V,GF)- tropical style.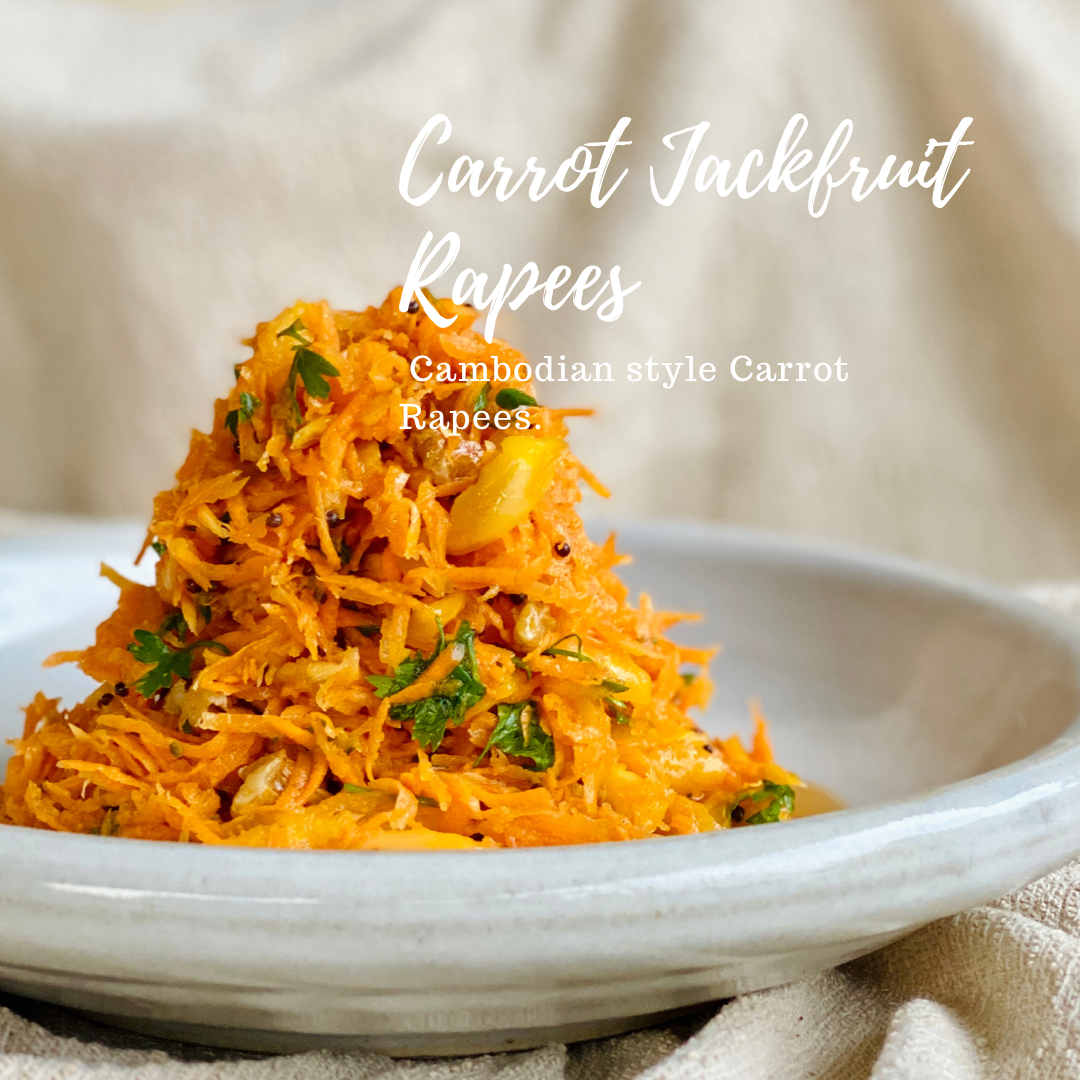 French Grated Carrot Salad in Cambodia, Carrot collaborated with Tropical Jack Fruit. You can arrange with the other Fresh Fruit or Dried Fruit, There are endless possibilities. find your Best and Enjoy. 
INGREDIENTS: for 1-2 servings

・2 medium Organic Carrot


・

50g Jackfruits( remove seeds)


・1+1/2 tbsp Fresh Parsley (chopped)




・

Walnuts (option)
Dressing:
・2tsp Mustard seed
・1/2 tsp Organic Palm Sugar
・1+1/2 tsp Natural Salt or (1tsp Salt+1tsp Shio Koji)
・2tbsp Fruits Vinegar(I use Homemade Mango Vinegar) or Lime Juice
・50ml Extra Virgin Olive Oil
・hints of Cumin Powder
INSTRUCTIONS:
1. Grated Carrot in a Food Processor or Cheese Grater. Set a side. ( I didn't peeled because of Organic. if you can't get Organic, I suggest peeled it) to make a small Jackfruits by hands or knife same size as Carrot would be nice.
2. In a Bowl, mix all Dressing Ingredients except Olive Oil and whisk.
3. With one hand continually whisking, use your other hand to slowly drizzle in the Olive oil. all ingredients coming together to create a creamy dressing.
4. transfer the Carrot and Jackfruit to Dressing Bowl tossing together with the Parsley and Crushed Walnut.
5. Enjoy.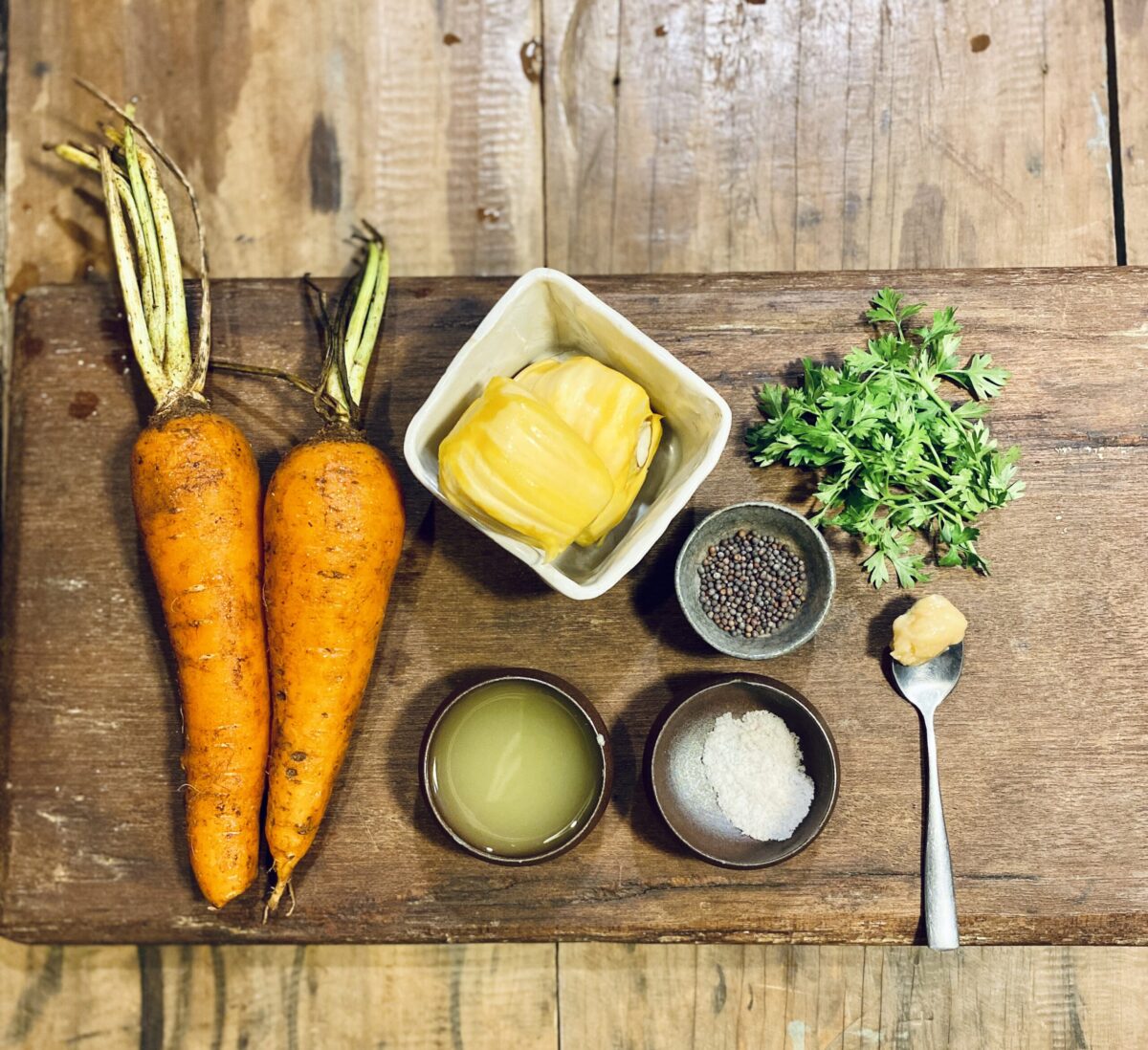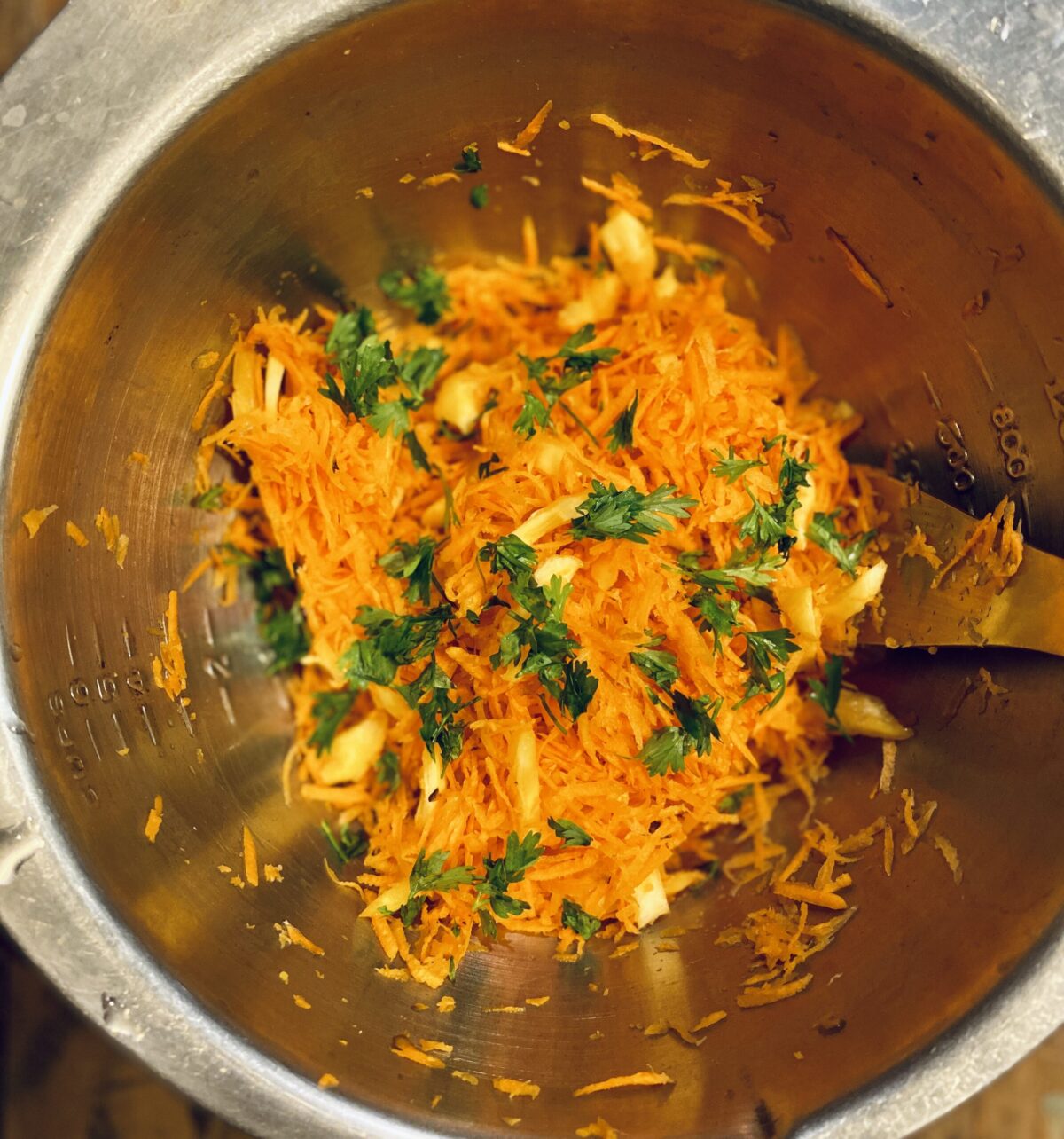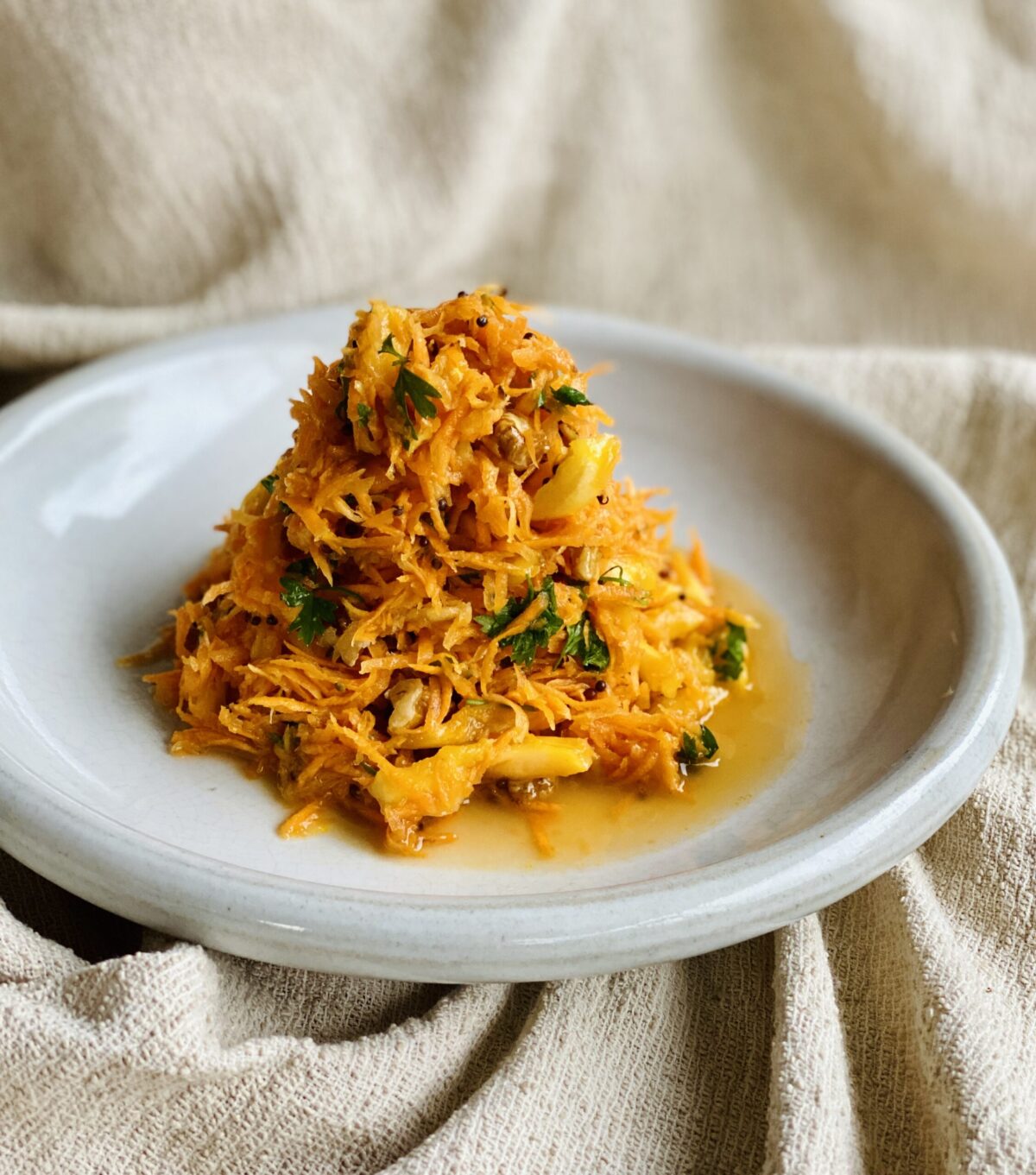 A hints of Cumin Powder gives accent to the dish. Try it!
---
Don't forget to tag #uguisu_kitchen_plantbased and @uguisu_kitchen_plantbased on Instagram if you remake any of our recipes.
We do love to see your recreations 😉
---
人参とジャックフルーツのキャロットラペ
フレンチ前菜で定番のキャロットラペ。人参がたっぷり食べられる美味しいサラダの一つです。今回はそのキャロットラペをここカンボジア風にアレンジした、鶯茶房でも定番のサイドメニュー、キャロットジャックフルーツラペのレシピです。日本でジャックフルーツはそうそう手に入らないと思いますが、よく使われるレーズンに限らず、リンゴや干し柿なんかで作っても美味しいと思うので、是非色々とアレンジして素敵な組み合わせを見つけてください。
材料:1−2人前

・にんじん 中2本
・ジャックフルーツ(種をとって) 50g
・フレッシュパセリ(刻む)大1.5
・くるみ(砕く)適量
ドレッシング:・粒マスタード 小2
・オーガニックパームシュガー 小1/2
・塩/塩麹 小1.5
・果実酢/レモン汁 大2(今回は自家製マンゴービネガー使用)
・エクストラバージンオリーブオイル 50ml
・クミンパウダー 少々
作り方:
1. 人参をフードプロセッサー/チーズグレーター/包丁で千切りにする。ジャックフルーツは手で小さく割いておく(人参に大きさを合わせると◎)
2. ドレッシングの材料(オリーブオイル以外)全てをボウルに入れ混ぜ合わせる。
3. 乳化させる様にオリーブオイルを混ぜながら少しずつ加える。
4. 人参とジャックフルーツをドレッシングのボウルに移し、パセリとくるみを加えて混ぜ合わせたら完成。
クミンパウダーを使うレシピはあまりないと思いますが、そこがいいアクセントになります。またスタンダードなレシピは人参の皮を剥きますが、オーガニック人参が手に入る場合は是非、皮ごと使用してください。丸ごと食べましょう。
オリーブオイルは本物を。

リンク
---
オススメのオーガニック材料をライフジャーナルにて紹介しています。またちょっとした生活に役立つ知恵袋も更新しているので是非、ブックマークよろしくお願いします。
インスタグラムに投稿する際は、#uguisu_kitchen_plantbased & @uguisu_kitchen_plantbased を忘れずに!皆様のアレンジ楽しみにしています。