Carrot Cashew Butter Salad(V,GF) – easy, quickly and delicious!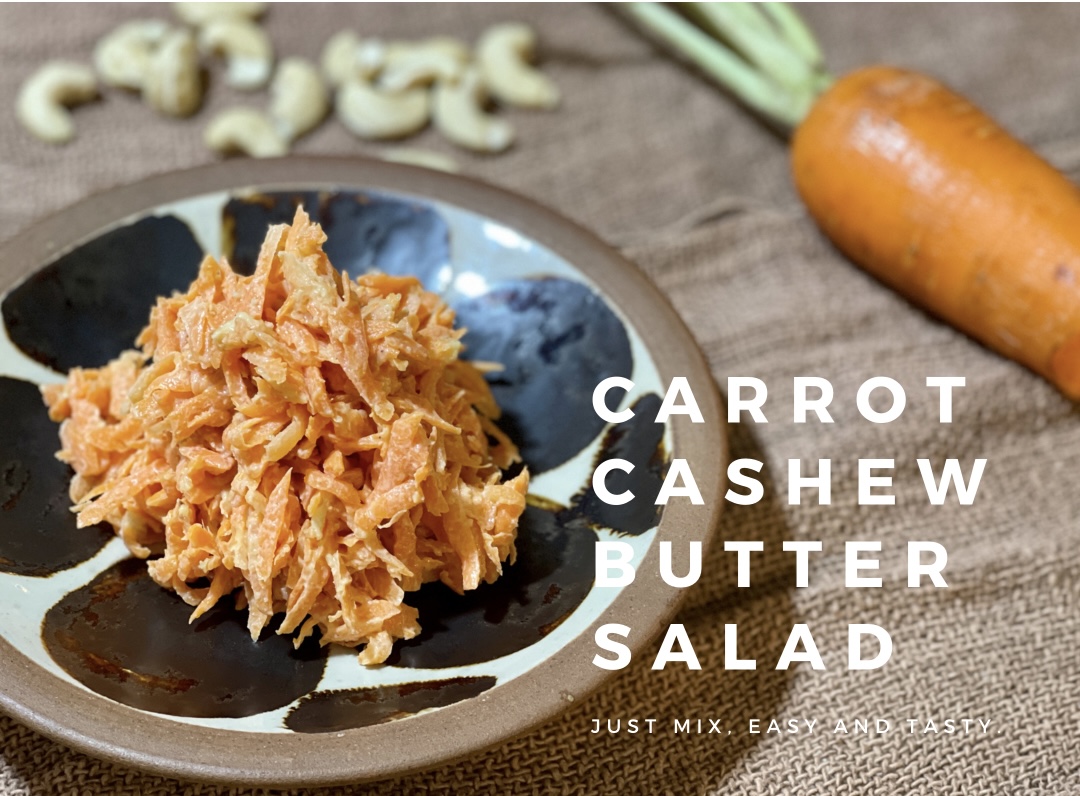 Super Simple and delicious non-stop Carrot Salad
Recipe:
INGREDIENTS: for 2-3servings

・180g Organic Carrot
・50g Raw Cashew Butter
・1 tbsp Lime/Lemon Juice
・1 tsp Natural Salt

INSTRUCTIONS:
1. Grated Carrot in a Food Processor or Cheese Grater.  ( I didn't peeled because of Organic. if you can't get Organic, I suggest peeled it) add Salt and Lime Juice and set aside 5-10min.
2. Drain water, add Cashew Butter and mix.
3. serves on plate and Enjoy!
Point: add herbs or other veggies also great. the other Plant butter can be substituted.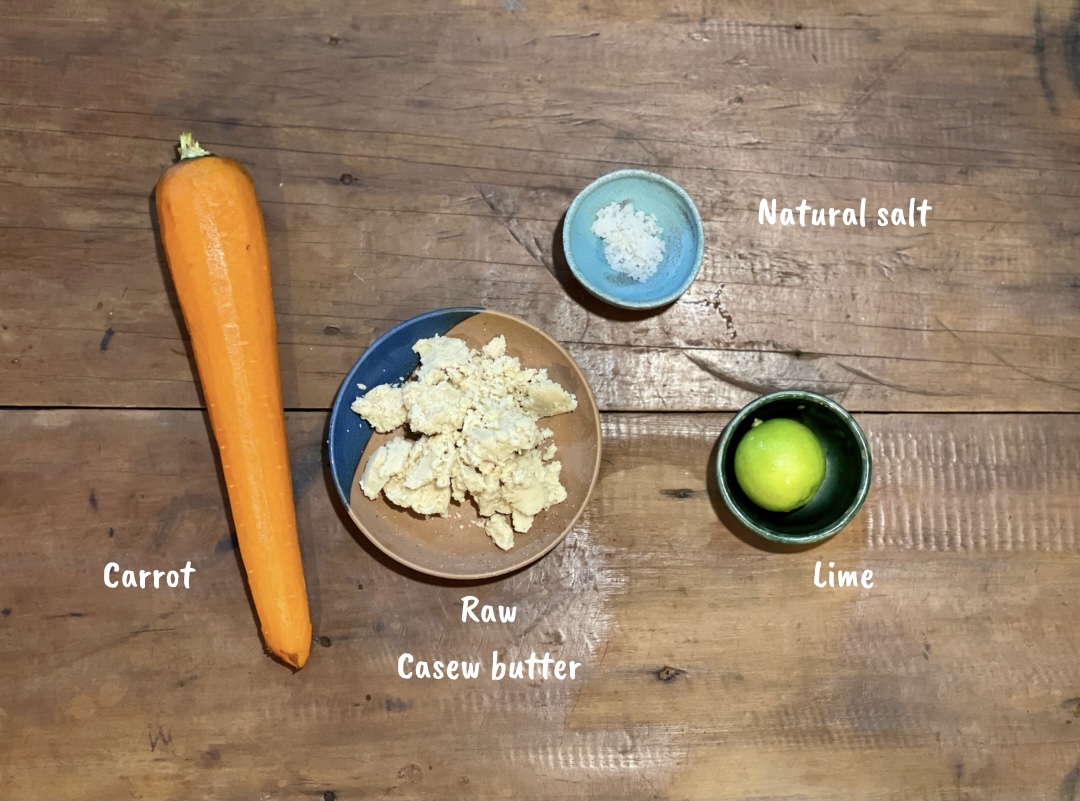 ●Organic Raw Cashew Butter
★Seed & Nuts Butter at

iHerb

click HERE to see our recommend the list.
5% discount buy from here.
---
Don't forget to tag #uguisu_kitchen_plantbased and @uguisu_kitchen_plantbased on Instagram if you remake any of our recipes.
We do love to see your recreations 😉
---
人参とカシューバターのサラダ(V,GF)
人参とカシューバターを和えただけのシンプルなサラダ。でもびっくりするくらい美味しいのです。バターはカシューに限らずなんでも可。オススメはカシューの他に、アーモンド、ピスタチオ、ゴマ、くるみ辺り。レシピはニンジンのみでシンプルにしましたが、もちろん他の野菜を混ぜても、ハーブを加えても一層美味しくなります。水分を切るのでお弁当のおかずにも最適。
材料:2-3人前

・にんじん 180g
・カシューバター 50g
・天然塩 小1
・ライム/レモン汁 大1
作り方:
1. 人参をフードプロセッサー/チーズグレーター/包丁で千切りにする。塩とライム汁を加え水分が出るまで5−10分置いておく。
2. 水分を切り、カシューバターを入れよく混ぜ合わせ、出来上がり。
にんじんの葉っぱもあるのなら、一緒に混ぜると栄養価的にも嬉しい一品に。パクチーやパセリとの相性も抜群です。大人にはレモンぴーるを追加するのもあり。色々アレンジしてお楽しみください。
●オーガニックローくるみバター(カシューナッツ入り)
★iHerbでオススメのシード&ナッツバターを一覧にしました。
---
オススメのオーガニック材料をライフジャーナルにて紹介しています。またちょっとした生活に役立つ知恵袋も更新しているので是非、ブックマークよろしくお願いします。
インスタグラムに投稿する際は、#uguisu_kitchen_plantbased & @uguisu_kitchen_plantbased を忘れずに!皆様のアレンジ楽しみにしています。