Cabbage Poriyal(V,GF) – South Indian style sautéd Coconut Cabbage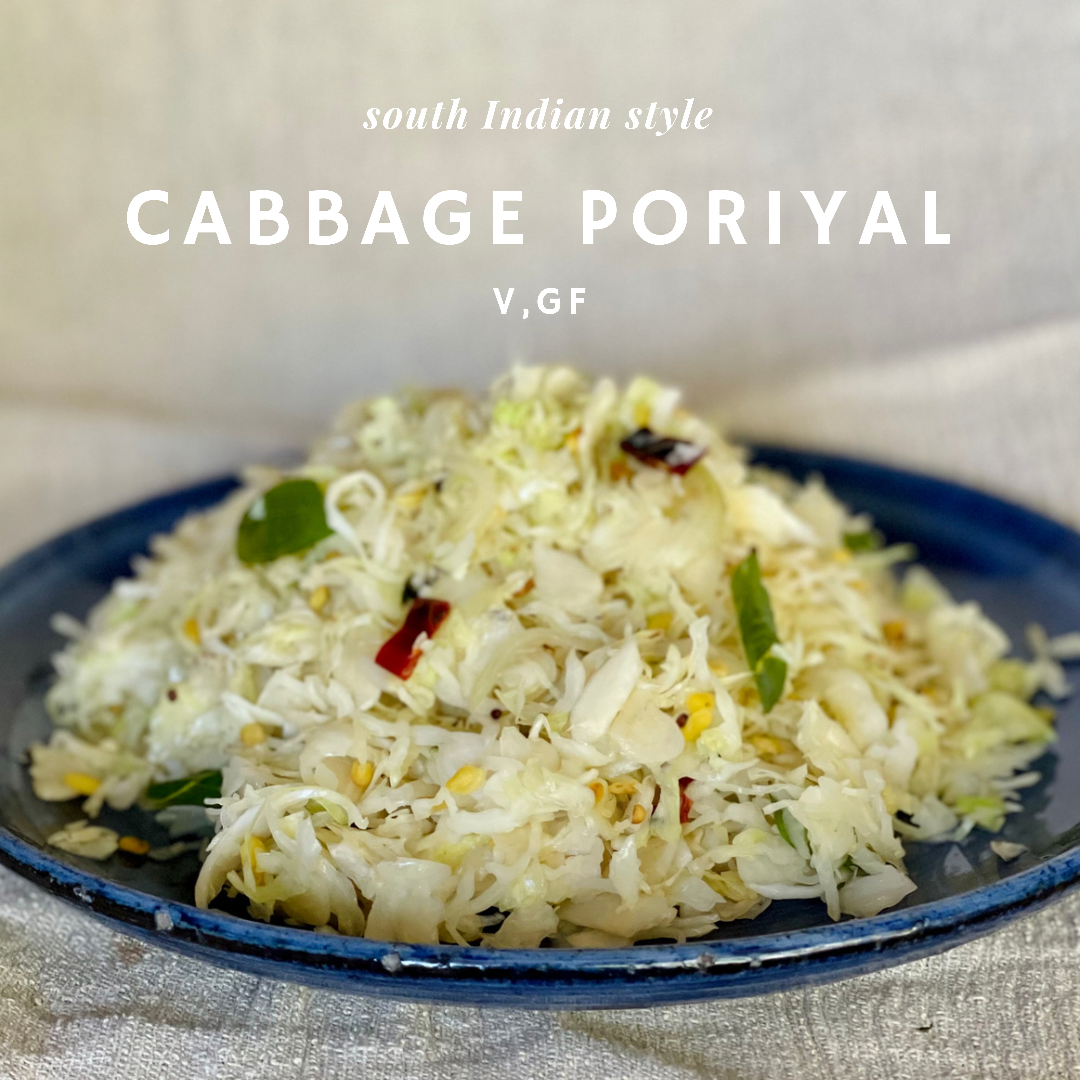 One of the best combination Coconut with Cabbage. Usually, poriyal made with fresh coconut meat but this recipe use coconut oil. Easy and so delicious!
Recipe:
INGREDIENTS : serving 2−3
・600g Cabbage
・half Onion
・2 tbsp Mung bean(option)
・6-7 Curry leaves
・2-3 tbsp Extra Virgin Coconut Oil
・1 tsp Mustard seed
・1 Chili(option)
・1+1/2 tsp Natural Salt

Method:
1. Soaked Mung bean in hot water for a moment.
2. Cut the Cabbage and Onion into strips. Drain off the water from soaked mung bean.
3. Place Extra Virgin Coconut Oil to the pan. 
4. Add mustard seed and mung bean in low heat.
5. Curry leaves and chili and stir-fry 2-3min.
6. Add Onion, Cabbage and Salt. Sautéd the Cabbage until softened. 
7. Enjoy with Curry or on the toasted bread also very very nice!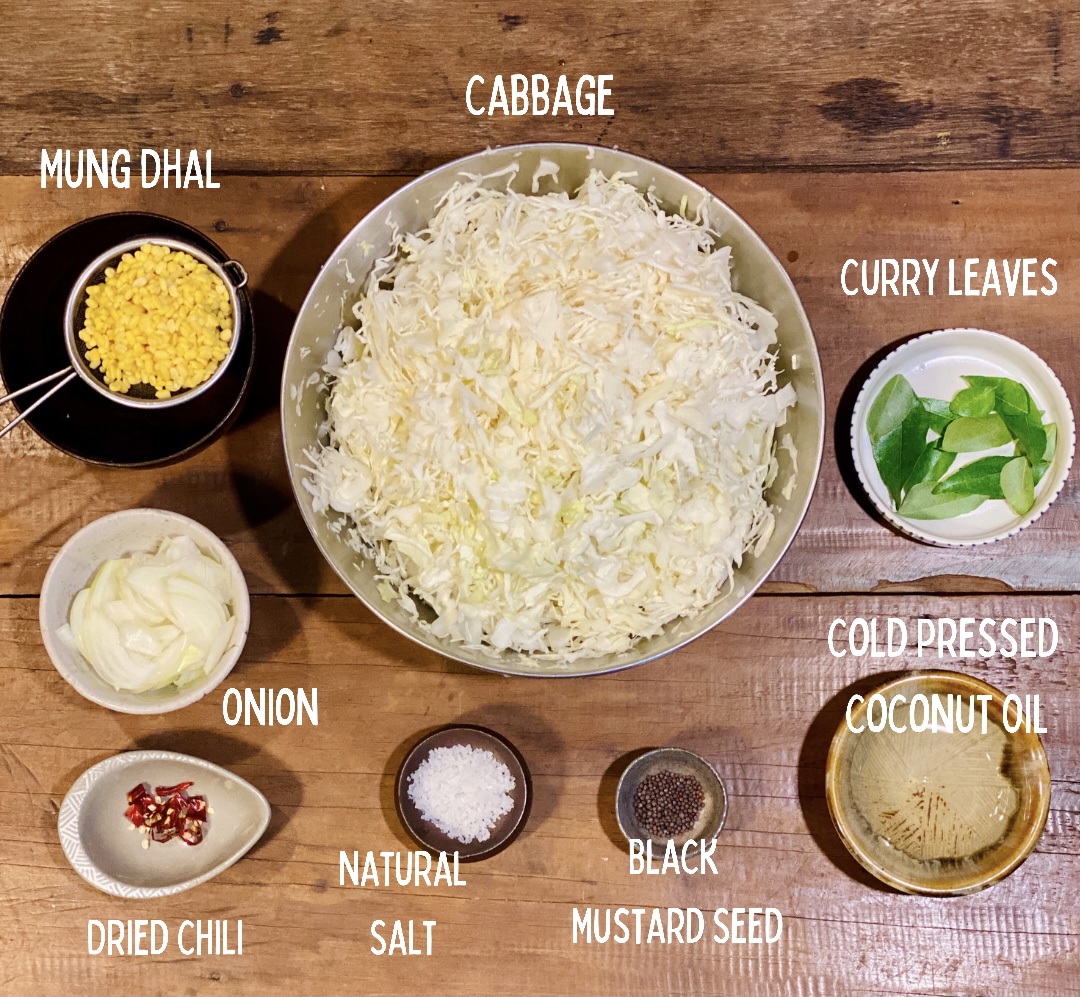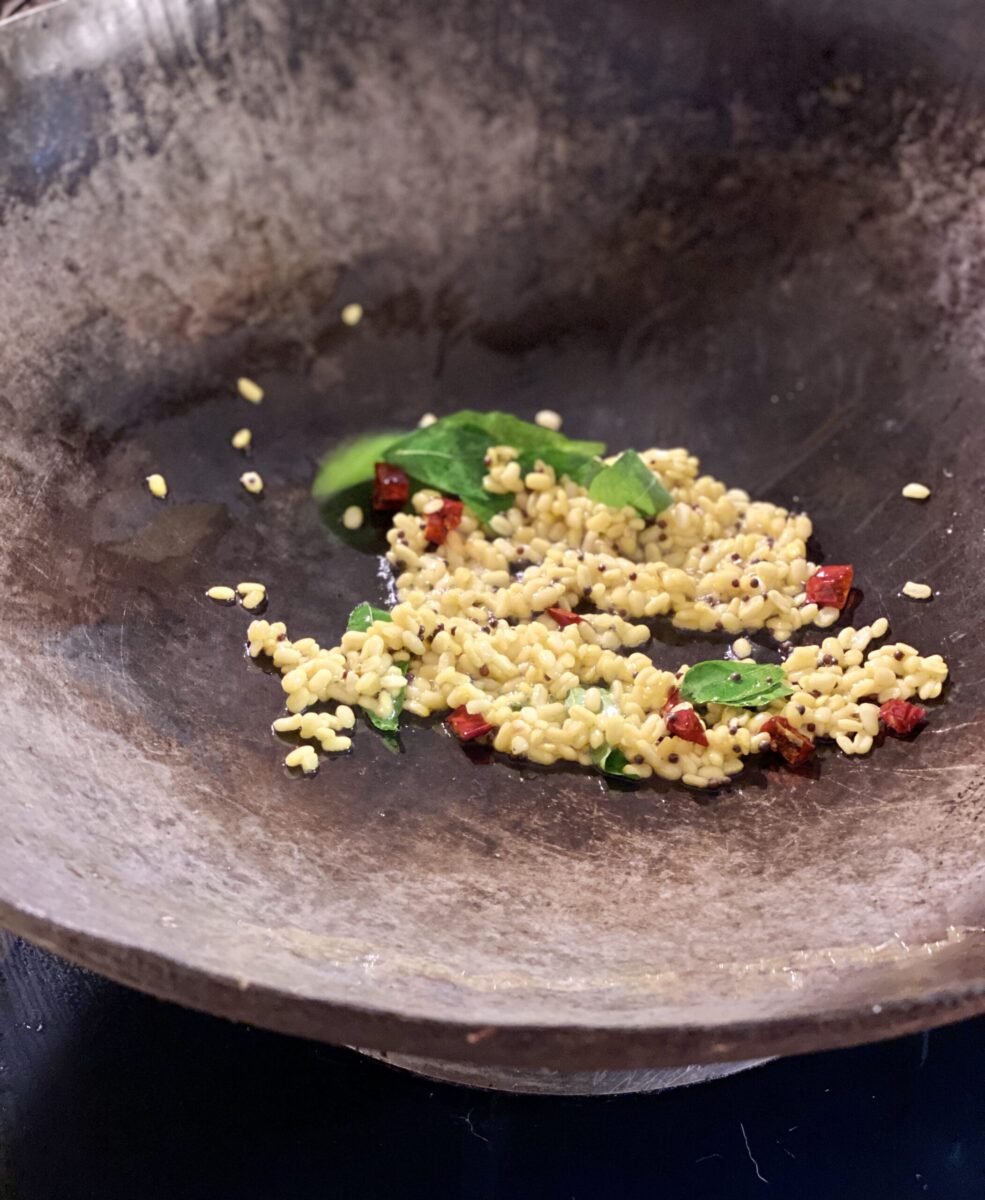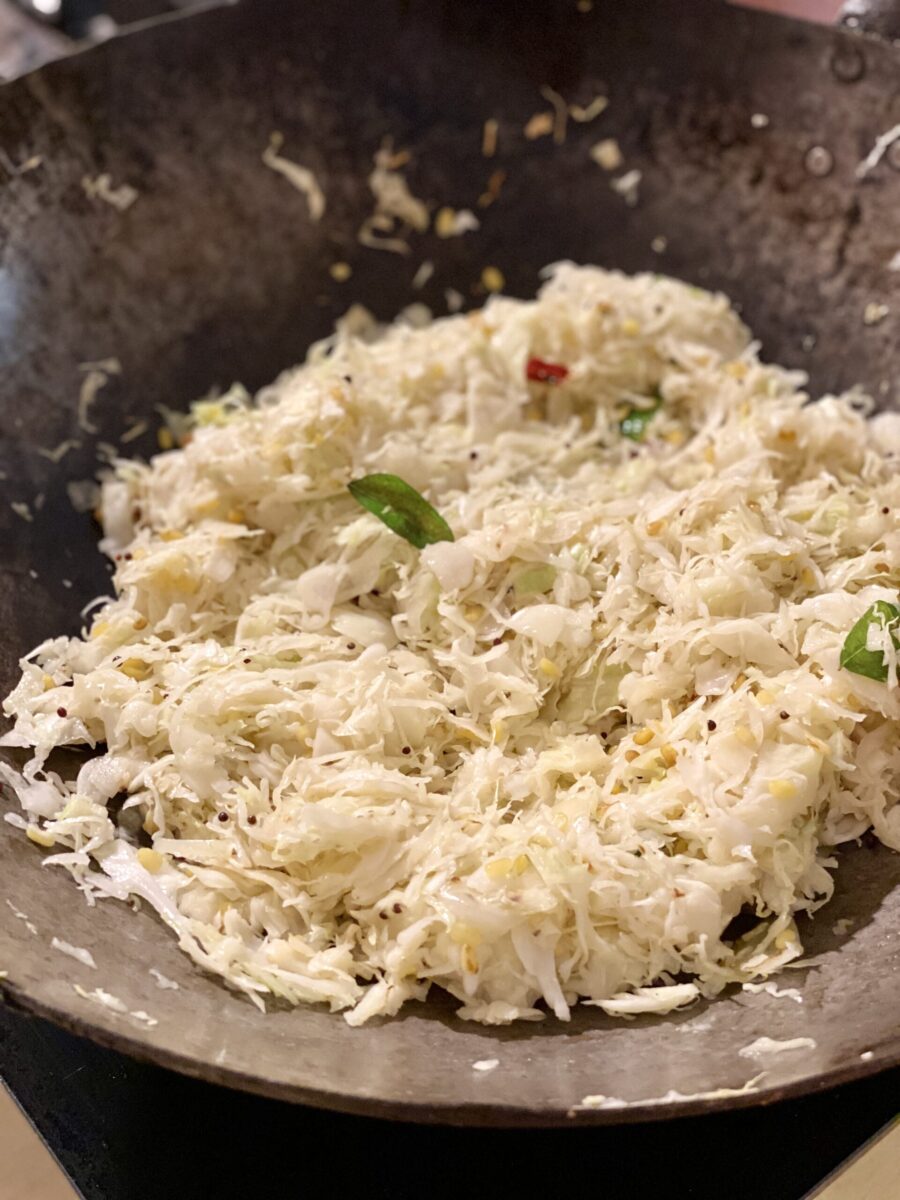 You can eat Whole Cabbage!
at
 iHerb.com
you can get 5% discount buy from here.
---
you can check how to make: on Instagram stories or Highlights.
Don't forget to tag #uguisu_kitchen_plantbased and @uguisu_kitchen_plantbased on Instagram if you remake any of our recipes.
We do love to see your recreations 😉
---
キャベツのポリヤル(V,GF) – 南インドのキャベツのココナッツソテー
南インド風のさっぱりとしたカレーと合わせたり、焼いたパンの上に乗せても最高です。主食を選ばない万能おかずの一つでキャベツもモリモリ食べられます。
材料:2-3人前
・キャベツ 600g
・玉ねぎ 半分
・ムングダル(イエロームング豆)大2−3(なくても可)
・カレーリーフ 6−7枚
・エクストラバージンココナッツオイル 大2−3
・マスタードシード 小1
・チリ 一本(お好みで)
・天然塩 小1.5
作り方:
1. ムング豆をお湯につけておきます。
2.キャベツと玉ねぎをスライスします。(キャベツはスライサーを使いました)カットできたら、ムング豆の水を切っておきます。
3. エクストラバージンココナッツオイルをフライパンに入れ、マスタードシードとムング豆を入れて弱火にかけます。
4. マスタードシードがパチパチとしてきたらカレーリーフとチリを加え2−3分炒めます。
5. 玉ねぎとキャベツ、塩を加えキャベツがしっかりと柔らかくしんなりとするまで炒めて出来上がり
ココナッツオイルはほぼ劣化しない、保存に適したオイル。加熱にも強く、ローチョコレート作りにも活躍。一本は常備しておくことをお勧めします。もちろん、オーガニックでコールドプレスのものを。
☟ココナッツオイルの香りが苦手な方は香りが薄いと評判の、こちらがお勧めです☟
---
インスタグラムのストーリー/ハイライトに工程のショート動画を載せていますので、参考にしてください。
オススメのオーガニック材料をライフジャーナルにて紹介しています。またちょっとした生活に役立つ知恵袋も更新しているので是非、ブックマークよろしくお願いします。
インスタグラムに投稿する際は、#uguisu_kitchen_plantbased & @uguisu_kitchen_plantbased を忘れずに!皆様のアレンジ楽しみにしています。